All the news for Saturday 26 May 2012

India edge Korea




India bounced back from an opening match defeat to edge South Korea 2-1 in a closely contested match at the Sultan Azlan Shah Cup in Ipoh, Malaysia.

It was truly a classic encounter as India scored the winner with 55 seconds remaining to reignite their hopes after a poor match against New Zealand the previous day.

India took the lead in the 12th minute when Sandeep Singh scored a penalty corner, ironically their only penalty corner of the match.

Just when India thought that they had wrapped up all three points, Korea scored the equaliser when the attempt by Nam Hyun Woo sailed into goal off the stick of Manpreet Singh in the 66th minute.

With a draw looking as the likely result, Tushar Khandker sent in a cross from the left which was deflected by SK Uthappa to give India the much needed win.

"It was a good first half but the players lost the plot in the second half and allowed Korea to dominate the proceedings. The players were not playing to the instructions and game plan and hence we struggled to match the Koreans," said India coach Michael Nobbs.

Official Azlan Shah Cup site


---

Draw specialists Malaysia hold Britain




Malaysia were minutes away from defeat as they trailed Great Britain 1-3, but two fantastic goals by ace striker Faisal Saari allowed them to snatch a draw at the Sultan Azlan Shah Cup in Ipoh this evening.

It was the second succesive draw for Malaysia after having held Korea to a 1-1 draw the previous day while Britain were left wondering how they let the three points slip out from their grasp.

It was a bad start for Malaysia as Tengku Ahmad Tajuddin got injured in the second minute after clashing with Richard Smith and needed stitches.

The Kangar-born player received a cut just above his right eye after hitting into the shoulder of Richard Smith and he had to be stretched out.

And to make matter worse, four minutes later Britain broke through the Malaysian defence to take the lead through Glenn Kirkham.

http://azlanshahcup.com/images/stories/gbmas2.jpg

Kirkham collect a pass from Matt Daly before pushing the ball past goalkeeper S. Kumar.

But the national team cheered by fans fought back and equalised off their first penalty corner in the ninth minute.

Mohd Amin Rahim push from the edge of the semi circle was swept into goal by Azlan Misron giving no chance to goalkeeper James Fair.

Tengku, however, was back in action 10 minutes later. But it was Britain, who regained the lead in the 20th minute.

Ashley Jackson collected a through pass from Nick Catlin before slamming the ball into goal.

Two minutes later Azlan had the ball in the semi-circle but muffed his chance to get the equalising goal.

Britain, who are ranked fourth in the world, punished Malaysian for poor defending by scoring the third goal in 25th minute through Rob Moore from the top of the D.

Britain earned their first penalty corner in the last seconds of the first-half but Barry Middleton low flick was saved by keeper Kumar.

Malaysia were awarded a penalty corner in the 39th minute but played the same variation, this time it was Marhan Jalil who was entrusted to sweep the ball, but was wrongly position to inflict any real damage.

Great Britain opted for high press to keep the Malaysian defenders busy. But once the ball broke away, the strikers led by Tajuddin, Faisal Saari and Marhan broke through with ease but were unable to create goal scoring chanches.

And then it was all Faisal as he reduced the deficit in the 67th minute with a stupendous reverse before levelling the match in the very next minute, also through a reverse hit.

Official Azlan Shah Cup site


---

Kiwis polish off Argentina



Lucas Camereri scores Argentina's first goal

New Zealand came from a goal down to defeat Argentina 5-2 in the Sultan Azlan Shah Cup at Ipoh this evening.

Fresh from their 5-1 win over India the previous day, New Zealand made use of the chances they created. But they were guilty of muffing the penalty corners, only scoring twice from the ten they were awarded in them.

As for Argentina it was their second straight defeat as they were defeated by Pakistan 4-2 on Friday.




Argentina went ahead in the 3rd minute when Fernando Callioni broke away on the left before laying up a perfect pass for Lucas Cammareri to sidestep New Zealand keeper Kyle Pontifex and stroke the ball into an unguarded goalpost.

New Zealand was awarded a penalty corner in the 15th minute but the attempt by Andy Hayward was kept out by a goal line save by Argentina post man Manuel Brunet.

But the Kiwis were on level terms in the 33rd minute when Phil Burrows turned in a cross into the semi circle by Simon Child.


It was all square at halftime with New Zealand wasting four penalty corners they were awarded.

Though Argentina were awarded their first penalty corner in the 39th minute, the attempt by Pedro Ibarra was sent sailing over the bar.

New Zealand were awarded a series of penalty corners, in the 39th, 43rd and 44th minutes. And it was of the penalty corner in the 44th minute that they took the lead with Hayward playing the ball square to Richard Petherick who scored with relative ease.

Argentina then threw men forward in search of the equaliser and were duly rewarded in the 52nd minute as Lucas Vila showed a cool head to lift the ball slightly over his opponents stick before unleashing a shot that had Pontifex strandard.

The joy was however shortlived as Hayward finally made it count via penalty corners as he nailed the 10th penalty corner of the match awarded to them in the 59th minute to make it 3-2.

Shay Neal who flew into Malaysia last night to replace Blair Hilton netted the forth for the Kiwis two minutes later to give them a 4-2 lead.

Arun Panchia made it 5-2 in the 64th minute and New Zealand go into the break in competition with a 100 per cent record of two wins out of two while scoring 10 goals and conceding only 3.

Ibarra missing a stroke two minutes from time summed up Argentina's fortunes so far in the tournament but credit to Pontifex for a fine save.

Official Azlan Shah Cup site


---

Faizal to the rescue again

FIGHTBACK: Malaysia leave it late to share points

By JUGJET SINGH



Britain's Ali Wilson tries to dribble past Malaysia's Azlan Misron in their match in Ipoh yesterday. The match ended 3-3. Bernama pic

MALAYSIA pulled off another draw by holding Olympic hosts Britain 3-3 in the Azlan Shah Cup in Ipoh yesterday.

After a 1-1 stalemate with South Korea, Faizal Saari delivered yet again to save the hosts from certain defeat as the clock showed only three minutes left, when he delivered two superb goals.

Malaysia had a bad start with Tengku Ahmad Tajuddin suffering an injury in the second minute after clashing with Richard Smith and needed stitches.

The Kangar-born player suffered a cut just above his right eye after knocking into the shoulder of Richard Smith and he had to be stretchered off.

And to make matters worse, four minutes later Britain broke through the Malaysian defence to take the lead through Glenn Kirkham.

But the national team, cheered on by the fans, fought back and equalised off their first penalty corner in the ninth minute when Amin Rahim's push from the edge of the semi circle was swept into goal by Azlan Misron.

Britain regained the lead in the 20th minute when Ashley Jackson collected a through pass from Nick Catlin before slamming the ball into goal.

Britain, ranked fourth in the world, punished Malaysia for poor defending by scoring their third in the 25th minute through Rob Moore from the top of the semicircle.

Britain then opted for a high press to keep the Malaysian defenders busy. But once the ball broke away, the strikers led by Tajuddin, Faizal Saari and Marhan, broke through with ease but were unable to create goal scoring chances.

And then it was all Faizal as he reduced the deficit in the 67th minute with a stupendous reverse shot before levelling the match in the very next minute, also through a reverse hit.

"We play to win in every match, but have two draws instead. It is not too bad, as we are playing against higher ranked teams," said coach Tai Beng Hai.

New Zealand tightened their grip on the title by beating Argentina 5-2 for full points from two matches.

Fresh from their 5-1 win over India on Thursday, New Zealand were in an uncompromising mood, and were only guilty of muffing the penalty corners, as they scored only two from the 10 awarded.

New Straits Times


---

Malaysia come from two goals down to hold fancied Britain

By AFTAR SINGH



Reaching out: Britain's Nick Cathin trying to stop Malaysia's Fitri Saari during their match at the Azlan Shah Stadium in Ipoh yesterday. — RONNIE CHIN/The Star

IPOH: Malaysia staged another dramatic fight back to score two excellent field goals in the last three minutes for a 3-3 draw against Britain in the 21st edition of the Sultan Azlan Shah Cup at the Azlan Shah Stadium.

Britain, the world No. 4, were leading 3-1 with just three minutes left when pint-sized Faizal Saari again turned hero for Malaysia by netting a brace.

Faizal had also scored the equaliser in Malaysia's opening 1-1 draw against South Korea on Thursday.

Britain had earlier taken a fifth-minute lead through Glenn Kirkham before Azlan Misron equalised off a penalty corner attempt five minutes later.

Two more goals in the space of five minutes through Ashley Jackson (20th) and Rob Moore (25th) put Britain in control at 3-1 as the teams trooped off for a breather.

Britain then slowed down the game in the last three minutes of the second half, thinking they had all three points in the bag.

But Faizal had other ideas.

The 21-year-old set off on a solo run on the left, beat two defenders and slammed the ball in with a well-taken reverse stick hit in the 67th minute.

Then, a minute later, he collected a cross from Mohd Marhan Mohd Jalil and tucked it past goalkeeper James Fair.

Faizal was clearly delighted to have scored the best ever goals in his hockey career.

"It was also the first time ever that I have scored two goals against Britain in a tournament," said Faizal, who has scored three goals in two matches.

"I am glad the goals helped Malaysia collect an important point against Britain.

"This is also my best Sultan Azlan Shah Cup since making my debut in the tournament in 2009."

England coach Jason Lee said he had never seen a Malaysian player score such brilliant goals.

"They were superb goals and I had to admire the Malaysians for never giving up until the last minute," said Lee.

"My players were exhausted due to the humidity here as we are still experiencing cold weather back home. We also missed a few sitters in the match."

Meanwhile, India bounced back from their opening loss to New Zealand by edging South Korea 2-1.

Sandeep Singh (11th minute) and S.K. Uthappa (69th) scored for India after Nam Hyun-woo had equalised for South Korea off a penalty corner in the 67th minute.

In an earlier match, New Zealand turned on the heat in the second-half to hammer Argentina 5-2 for their second straight win.

Phil Burrows (32nd), Richard Petherick (44th), Andy Hayward (59th), Neal Shay (61st) and Arun Panchia (64th) scored for the Kiwis while Herman Cammareri (3rd) and Martin Vila (53rd) replied for Argentina.

The Star of Malaysia


---

Great Britain suffer late Malaysian fightback

Great Britain's men found themselves pegged back in the stifling final stages of their opening match at the Sultan Azlan Shah Cup in Malaysia as the hosts scored twice in the final three minutes to draw 3-3.  Great Britain had stormed into a 3-1 lead at the break thanks to goals from East Grinstead pair Glenn Kirkham and Ashley Jackson and one from Surbiton's Rob Moore.  And there were further chances to extend the lead in the second period before Malaysia hit back late.

Things began well for Great Britain, who welcomed back Surbiton's Matt Daly to the side after a long term injury kept him sidelined for much of the year.

An early clash of heads saw Loughborough Students' Richard Smith receive treatment before Great Britain hit their stride with Glenn Kirkham weaving his way into the circle after good work by Hampstead & Westminster's Dan Fox on the right.  Kirkham worked his space well to fire home the opening goal as GB's Sultan Azlan Shah Cup campaign got underway.

Cheered on by the Sultan himself and a partisan crowd on the blue and pink turf in Ipoh, the hosts fought back, winning a penalty corner that Azlan Mizron, the corner injector, flicked beyond James Fair as the ball came back to him from the top of the circle.

Ten minutes later GB went ahead again.  Ashley Jackson will not have scored many simpler goals in his career than the one he hit low and hard to put GB 2-1 up midway through the half.  Finding himself in acres of space after being played through the heart of the Malaysian defence the East Grinstead midfielder took time to pick his spot before lashing home low into the bottom left corner. It was Jackson's 70th international goal.

Surbiton's Rob Moore then threatened as he too found space at the top of the circle but his shot was palmed over the crossbar.  Two minutes later though Moore had his goal as he executed a well struck volley that flew beyond the Malaysian goalkeeper into the net for 3-1.

Before the break, there was still time for Jackson to test the goalkeeper from a penalty corner but the 24 year old's flick was cleared well.

Cannock goalkeeper James Fair was called upon early in the second half as he kept out an early penalty corner before a British onslaught began.  GB captain Barry Middleton came closest to extending his side's lead when he robbed a defender in the circle before attempting a superb chip that beat the goalkeeper, only to come back off the crossbar.

There were further opportunities for Daly and Jackson, both of whom came close, before Malaysia's fight back began.  The hosts won a brace of penalty corners, both of which GB survived, only to see Faisal Saari score with a sublime reverse stick shot with just three minutes remaining.

The match seemed to turn on that goal and with the crowd and momentum behind them Malaysia netted again just 60 seconds later. A bouncing ball found its way through the British defence and Saari made no mistake to equalise from point blank range.

Afterwards, Head Coach Jason Lee said, "We're pleased with how we played in the first half and we had enough chances in the15 minutes after half time to put the game beyond Malaysia but as expected in the dying minutes the heat became a factor.  In the end the game was five minutes too long for us."

Great Britain's next match is on Sunday against India, whom they recently beat twice at the Visa International Invitational Olympic Test Event.

British sports fans have another opportunity to cheer on the GB women's team at the forthcoming Investec London Cup in Chiswick from 5-10 June.  Tickets are still available by visiting www.greatbritainhockey.co.uk/investeclondoncup.

GREAT BRITAIN 3 (3)

Glenn Kirkham 5 (F)                 
Ashley Jackson 20 (F)             
Rob Moore 25 (F)                    

MALAYSIA 3 (1)

Azlan Mizron 10 (PC)               
Faisal Saari 67, 68 (F, F)

GREAT BRITAIN MEN'S SQUAD v MALAYSIA

Name (Club) Position

Started

James Fair (Cannock) Goalkeeper
Adam Dixon (Beeston) Defender/Midfielder
Iain Lewers (East Grinstead) Defender
Richard Smith (Loughborough Students) Defender
Ali Wilson (Beeston) Defender
Ashley Jackson (East Grinstead) Midfielder
Glenn Kirkham (East Grinstead) Midfielder
Harry Martin (Old Loughtonians) Midfielder
Barry Middleton (East Grinstead) Midfielder/Forward
Rob Moore (Surbiton) Midfielder/Forward
James Tindall (Surbiton) Forward

Substitutes Used

Dan Fox (Hampstead & Westminster) Defender
Richard Alexander (Surbiton) Midfielder/Defender
Iain Mackay (Reading) Midfielder
Nick Catlin (Reading) Midfielder/Forward
Matt Daly (Surbiton) Forward

Did Not Play

Ben Hawes (Wimbledon) Defender/Midfielder
Jonty Clarke (Reading) Forward

Great Britain Hockey media release


---

Team GB men's hockey team slip up to draw against Malaysia in Sultan Azlan Shah Cup



Disappointment: Iain Lewers, a Team GB defender pictured playing the test event at the start of the month, was part of the team who succumbed to a draw against Malaysia, after leaking two late goals Photo: GETRTY IMAGES

Great Britain's men squandered a two-goal advantage in their opening match of the Sultan Azlan Shah Cup as hosts Malaysia struck twice in the last three minutes to secure a 3-3 draw.

Jason Lee's side - ranked fourth in the world going in to the home Olympics - were well worth their 3-1 half-time lead and looked like holding on for three points in the six-team tournament only to have their resolve broken late on.

East Grinstead midfielder Glen Kirkham's fifth-minute opener was quickly cancelled out by Azlan Mizron from a penalty corner routine.

Two goals in five minutes put GB into a commanding position as first Ashley Jackson, scoring his 70th goal in 127 international appearances, and then Surbiton's Rob Moore struck.

In the second half captain Barry Middleton beat the goalkeeper but not the bar with a clever chip but as GB tired in the hot conditions Faisal Saari scored twice to level the scores.

"We're pleased with how we played in the first half and we had enough chances in the 15 minutes after half-time to put the game beyond Malaysia," said Lee.

"But as expected in the dying minutes the heat became a factor and in the end the game was five minutes too long for us."

GB face India, whom they beat twice in the Olympic test event earlier this month, on Sunday.

Meanwhile the GB women were impressive on home soil on Thursday night, defeating South Africa 5-1 at the Riverbank Arena on the Olympic Park.

The goals came from Kate Walsh (2), Ash Ball, Chloe Rogers and Helen Richardson, while Kathleen Taylor scored for SA in the unofficial Test match.

However the visitors were the victors in the practice penalty shoot-out 4-0, which took place after the game.

The Telegraph


---

India survive anxious moments

FROM S.THYAGARAJAN



TRUE BLUE: Uthappa (third from right) who scored the match winner 55 seconds before the final whistle against Korea. Photo: Special Arrangement

Ipoh: Anxious moments were plentiful. Yet, India survived them, partly through skill and with an element of luck to achieve a sensational 2-1 victory over Korea in the Sultan Azlan Shah cup hockey tournament on Friday.

The intensity of the suspenseful drama can be understood by the fact that the match winner surfaced, 55 seconds before the hooter, from a superb deflection by S. K. Uthappa to the roof of the net.

Seldom does India accomplish a win at the death. On numerous occasions however it has succumbed at that point. Today, in a similar development, India defended a goal, scored from Sandeep Singh's impeccable penalty corner early in the match till four minutes before the hooter.

During this period, India had weathered heavy pressure, defied four penalty corners and the pace, punch and pugnacity of of the Koreans.

Goal keeper Chetri deserves applause for the saves he brought out from the dangerous flicks by Jang Jong, Nam Hyun Woo and Seo Jong Ho. However, Nam managed to break the resistance of the stout hearted Chetri four minutes from time.

For all the good work by Sardar Singh and Gurbaj in the mid-field supported by Birendra Lakra, the attack functioned in fits and starts. Sunil, usually the anchor man in the frontline was ineffective, repeatedly fumbling in the area of trapping and passing.

Dhramvir Singh and Kothajit worked hard to stem the Korean tide.

Judging from the trend of the contest, it was clear the Koreans were more threatening every minute after conceding the penalty corner goal to Sandeep. Nam Yong and Seo Jong along with You Hyo Sik troubled the defenders incessantly. That the defenders withstood the pressure was one of the highlights.

The Indians were crestfallen when the equalizer emerged from Nam. But in a desperate counter attack they threw in everything in the remaining minutes.

Tushar set the move for that thrilling culmination. His cross from the left was diverted to the roof of the net by S. K.Uthappa. It was a brilliant effort.

Micheal Nobbs was delighted by the outcome although he felt the designed plan went awry in the second half.

Striker Faisal Saari sent the home crowd into the arms of delight with two goals in as many minutes to help Malaysia snatch a point from Great Britain. The teams shared six goals.

When Britain went for the break at 3-1 an easy win was on the cards. The youthful Malaysian team put in a spirited display, but GB was more mobile and methodical. Off the mark within six minutes through Glenn Kirkham, the British were taken aback by a penalty corner conversion by Aslan Misron.

Commanding the exchanges, GB netted two brilliant goals, one by Ashley Jackson off Nick Catlin followed by Rob Moore from a flick by Richard Smith. Malaysia's veteran goal-keeper, Kumar proved a stumbling block for GB forwards making a handful of saves, but it was Saari who provided a dramatic finish. On Thrusday, Malaysia held Korea for a 1-1 draw.

Listless and uncharacteristically phlegmatic, the Kiwis still managed to accomplish a big victory (5-2) over Argentina.

Probably, the heat and humidity of the afternoon had an impact. Imagine Kiwis netting only two goals out of the 10 penalty corners obtained.

What more, they conceded an early goal and let the encounter on the thread of suspense till midway in the second half when Argentina's Lucas Vila bemused the defenders and the usually reflexive goal-keeper Pontefax.

It was only the last quarter of the game New Zealand displayed a filament of harmony in the workouts. During this phase, it added three more goals to put the issue beyond a shadow of doubt.

With six points and two successive wins, the Kiwis are well on their way for a podium finish although it may look premature to make such a forecast.

The second defeat for Argentina--it lost to Pakistan on Thursday—should cause a lot of concern to the coach, Pablo Lombi. Goal-keeper Daniel brought off a few smart saves. In the closing minutes the Pan-American champion had a chance to restrict the margin but Pedro Ibarra flunked a penalty stroke.

The results:

New Zealand 5 (Phil Burrows, Richard Patherick, Andy Hayward, Shay Neal, Arun Panchia) beat Argentina 2 (Lucas Comaneneri, Lucas Vila) HT 1-1.

Great Britain 3 (Glenn Kirkham, Ashley Jackson, Rob Moore) drew with Malaysia 3 ( Aslan Misron, Faisal Saari) HT 3-1.

India 2 ( Sandeep Singh, S.K.Uthappa) beat Korea 1 (Nam Hyun Woo) HT 1-0.

Saturday is a rest day.

The Hindu


---

Patchy display by India

S. Thyagarajan



One of the bright spots of the Indian campaign at the Azlan Shah Hockey tournament was this goal by Shivendra Singh against New Zealand in the opening game. File photo: Special Arrangement

Any hint of a panegyric will be tantamount to exaggeration on India's performance so far in the Azlan Shah hockey tournament. It is difficult to quantify the quality. Patchy, is probably the appropriate epithet.

A pragmatist that he is, Michael Nobbs, is least amused. He is stupefied by the pathetic second half displays in both matches.

India was overwhelmed by the velocity and vibrancy of the Kiwi attack in the opening match. It conceded three goals in this phase.

Again it almost settled for a draw after allowing Korea to build up enormous pressure in the second phase. Only that dramatic goal by Uthappa saved the day. It is the only shining moment up till now.

Understandably, it is too early to pronounce a verdict about a podium finish. But if the current trend continues the podium will be a mirage.

It can safely be said that India has the strength to reach the podium. That rests on how the shortcomings are overcome by putting into effect the strategies planed.

India's goal tally stands at three -- one each by Shivendra, Sandeep Singh and Uthappa. The fault line is with the attack. So far the forwards have been inconsistent, individualistic and without inept. They need not score but strive for penalty corners for Sandeep to do.

Sandeep had taken only one shot from the three India secured so far. He was on the bench when the team cornered two against the Kiwis.

Sardar, Birendra Lakra and Kothajit are notable for their persistence. Gurbaj Singh, rested for the opening match, is yet to regain his poise.

Mandeep and Dharam Vir endeavoured hard to keep the forwards with fair supply of passes as did Danish Mujtaba.

The goal keepers, Chetri in particular, have shown athleticism in their work. In fact, Chetri was instrumental for India's win against Korea.

The top three in the frontline—Shivendra, Sunil and Tushar-have proved insufficient. So too is Yuvaraj Walmiki. Unless the forwards shed their inhibitions and inject a filament of fluency the rate of success is bound to diminish.

Of the rest, New Zealand is on the right track. Undefeated in two matches and with an impressive tally of goals, the Kiwis are firmly ensconced. A trophy triumph for them is not merely a pipe dream. Sean McLeod and his men richly deserve it before the London Games.

Malaysia's gamble to cash in on the euphoria of the junior team's Asian Cup victory and capping seven players in the senior level is paying rich dividends.

Faisal Saari is the star. His brace in a space of two minutes that forced Britain to share points made him an icon. Two drawn games against Britain and Korea are a no mean achievement for Malaysia.

With a solitary point from an unexpected draw from the opening game, it is premature to envisage Britain's progress. It, indisputably, a heavy weight team and is not the one to lose its course.

While Pakistan began well flattening Argentina, the displays of the Pan-American champion and Korea baffle many. How fortunes may swing from tomorrow is unpredictable.

Meanwhile, in a regrettable development, the Media officer, Satwant Dhaliwal, has quit consequent an altercation with a Malaysian coach over seating in the media box.

The coach insisted on sitting in the reserved media area citing the chairs were unoccupied. Finding the official response indifferent to his complaint, Mr. Dhaliwal stepped down.

With some tact the incident could have been avoided. In the end, it has left a bitter taste among the national and international media personnel, who are here for the event.

Sunday's matches: New Zealand v Pakistan (1-35 p.m.); Korea v Argentina (3-35 p.m.); India v Great Britain (5-35 p.m.).

The Hindu


---

India stares a Korean scare, strikes winner in the last minute

K Arumugam




Young guns put their heart out today to help India gain a hard fought victory over Korea. In a cliff hanger of a match, where the Koreans came back strongly in the second half, India came out with a trump of a goal with just 55 seconds left in the clock to register their first win in two matches. With Indian defence coming up well, and youngsters Birendra Lakra, Manpreet Singh and Kothajit figuring well to lend a helping hand, it was youngsters all the way. And it was fitting another up and coming player gave a finishing touch for the Indian glory.

Indian hung on to a lone goal lead till the last three minutes when hardworking Nam Hyun Woo converted a penalty corner to put paid to their joy, but young gun Kushalappa Sannuvanda Uthappa deflected a Tushar Khandker's cross to give India full points on Day Two of the Azlan Shah Cup competition.

India went up with the only penalty corner it got in the match, but it was early in the match and put the Koreans on backfoot. Sandeep Singh sent his flick to the right roof top to stamp his class here in Ipoh.

Indian forwards, though combined better today, gave torrid times to solid Korean defence though they still lacked killer shots.

"I am happy the way we played in the first half, but not the same with respect to second. We did not stick to plan in the second, and the players are fit enough to play only 50, 60 seconds, not the full match, against which we are working on long term basis, said some what relieved Michael Nobbs, Indian chief coach.

Sandeep Singh, who struck the early blow, felt India did a good job today and win over Korea is always a nice one.

He was not unduly disturbed on the fact that he is not getting enough penalty corners. Michael Nobbs on the other hand blamed Indian fancy for shots at the goal rather than working for the penalty corners.

Indian captain Bharat Chetri too felt the same. "We have the world's best penalty corners, and will be benefitted if we create more opportunities for him".

India may have heaved a sigh of relief today, but the Koreans were arguing for long against the goal awarded in the last minutes. They were claiming infringement.

Michael Nobbs just said crisply: " The Koreans at times were right against the umpiring decisions, but this one was completely out of question.

India will now take on Great Britain after a day's break.

Stick2Hockey.com


---

Uthappa's last-minute goal helps India beat South Korea

BANGALORE: A productive team meeting and a purposeful show on the field saw India edge past South Korea 2-1 for their win in the Sultan Azlan Shah Cup hockey tournament in Ipoh on Friday.

SK Uthappa scored the match-winner in the final minute of a thrilling contest, deflecting the ball in off Tushar Khandker.

Earlier, Sandeep Singh put India ahead off a penalty corner in the 11th minute before Nam Hyun-Woo's low penalty corner flick in the 66th minute helped South Korea restore parity.

Chief coach Michael Nobbs said the seeds of victory were sown in the meeting ahead of the match. "The boys admitted to the mistakes they committed. Too many unforced errors were causing the problems and they said the same thing. The deep defence continues to be our main problem but the forwards realised could have helped more," he told TOI.

"The first half was as clinically perfect as it could be. The Koreans had one shot at goal and five circle penetrations and no penalty corners. It was textbook and the patterns we played worked perfectly. The second half was a little different and they pressed a little," the Aussie said, as he analysed the match.

"The problem with trying to use a style of play that we have only just started to learn is that it takes time. There were occasions in the second half when we returned to the same old patterns. I tried to get the message out to the team that we need to change the pattern but it didn't work. This is something we need to focus on."

Nobbs was all praise for Uthappa for the "unbelievable deflection goal." The SAI lad scored off a counter-attack that began after 'keeper Bharat Chetri's save at the top of circle. The move surprised the Korean defenders and even before they could regroup, Uthappa had relayed the ball in.

In the other match, New Zealand coasted to a 5-2 victory over Argentina.

Results:

India: 2 (Sandeep Singh 12, SK Uthappa 70) bt South Korea: 1 (Nam Hyun-Woo 66).

New Zealand: 5 bt Argentina: 2.

Malaysia: 3 drew with Britain: 3.

The Times of India


---

SK Uthappa's last-minute goal earns India 2-1 win over South Korea

IPOH (MALAYSIA): A last minute goal by SK Uthappa secured a thrilling 2-1 victory for India over South Korea in the Sultan Azlan Shah Cup hockey tournament on Friday.

The match winning goal came in the final minute of the game when Uthappa deflected the ball in Tushan Khandekar's cross.

On a counter-attack built by goalkeeper Bharat Chetri's save at the top of circle on the other end, India surprised the South Korean defenders with a brisk move that proved crucial after India had conceded an equaliser in the 66th minute.

Penalty corner striker Sandeep Singh sent a drag-flick into the net in the 11th minute to give India the lead that they enjoyed until Nam Hyun-Woo's low penalty corner flick breached the Indian defence in the 66th minute.

The victory gave India their initial three points from two outings after the 1-5 loss to New Zealand, while South Korea has just one point from two outings.

India produced a much improved display after Thursday's lacklustre show against New Zealand, managing to close the gaps in their defence.

Tight marking by both teams ensured that action was mostly confined to the midfield.

Right-half Gurbaj Singh made a return to international hockey after a long gap due to injury that kept him out of the Olympic Qualifiers and the London test event.

India broke through the man-to-man marking to earn their first penalty corner in the 11th minute, which was converted by Sandeep who placed a rising drag-flick high into the net to give India the lead.

South Korea banked on quick counter attacks, but found India defending well.

Indian striker Dharamvir Singh had a shy at the goal from the top of the circle in the 28th minute that was blocked by goalkeeper Lee Myung-Ho, who was again in action four minutes later when he had to defend a firm drive from Tushar Khandekar.

The Koreans forced their first penalty corner in the 34th minute, but Jang Jong-Hyun's shot was palmed away by goalkeeper Bharat Chetri.

The Koreans came back strongly in the second session, forcing two penalty corners in five minutes, and nearly got the equaliser in the 38th minute when a shot by Seo Jong-Ho beat the Indian defence, but rebounded into play after hitting the cross-piece.

The next penalty corner shot two minutes later was easily saved by the Indian custodian.

India again posed danger to the South Korean goal in the 47th minute on a brisk breakaway that saw Tushar Khandekar and Shivendra Singh move up in combination, but the goalkeeper charged out to deflect Khandekar's cross from going toward Shivendra Singh.

The Koreans increased the intensity of their attacks in the last 10 minute, but saw unmarked Lee Nam-Yong send an aimless shot high over the goal, but managed to draw 1-1 parity through Nam Hyun-Woo's penalty corner shot that went in off Manpreet Singh's stick.

The Koreans once again threatened to score a goal in the 69th minute when Jang Jong-Hyun was thwarted from darting into the scoring zone by Chetri, who charged out to make the save and shaped the counter-attack that produced the winning goal.

In other matches, New Zealand continued their impressive show as they coasted to a 5-2 victory over Argentina after conceding an early lead to the Pan-American champions, while hosts Malaysia rode on two goals from junior striker Faisal Saari in the last three minutes to hold Great Britain 3-3.

The Times of India


---

Nobbs ecstatic after close win over South Korea

IPOH ( Malaysia): After a thrilling win against South Korea, courtesy a last-minute goal by SK Uthappa, it was difficult for India hockey coach Michael Nobbs to hide his excitement.

India edged past Korea 2-1 in the Azlan Shah tournament, having suffered a 1-5 defeat against New Zealand earlier.

"I'm obviously delighted with the result. The victory from a last-minute goal made my heart's pacemaker began functioning again," said Nobbs.

"We made a silly error to concede the penalty corner that gave the equaliser to South Korea. That was part of the mistakes we committed in the second half," he added.

The Australian was not happy with the way his wards played in the second-half but said the win was good gift for him.

"We played according to plan in the first half, but in the second half we did not play as we wanted to. We did not stick out our plan in the second session, but did well in patches," he said.

"I was really angry at the mistake that gave away the equaliser. But the last-minute goal was a nice present."

The Times of India


---

Black Sticks Men collect second comfortable victory

The Black Sticks Men have collected their second victory at the Sultan Azlan Shah Cup with a 5-2 win over Argentina in Ipoh, Malaysia last night.

With a number of the squad still recovering from gastro illnesses, the Black Sticks were expected to struggle in the 30 degree heat and 100% humidity after their first up victory over India.

But assistant coach Darren Smith said the Black Sticks made the best of the trying conditions.

"Thanks to all the conditioning work we've been doing, our athleticism was one of the key differences between the two teams today."

Argentina opened the scoring in the third minute and the Kiwis weren't able to equalise until the 32nd minute when Phil Burrows deflected the ball brilliantly into the roof of the goal.

Richard Petherick converted with a drag flick in the 44th minute and despite Argentina clawing one back the Black Sticks were able to regain the lead with another penalty corner goal this time to Andy Hayward with a superb drag flick into the top right hand corner.

Minutes later Shay Neal, who had just arrived from New Zealand as a replacement player for the ill Blair Hilton, tapped in a field goal. Arun Panchia made sure of the victory in the 64th minute with a reverse shot.

Kyle Pontifex finished off an impressive Kiwi effort by saving an Argentinian penalty stroke with a few minutes left in the game.

Burrows was named player of the match.

The Black Sticks have a much needed rest day today before meeting Pakistan on Sunday night (NZ time).

Hawke's Bay is the Principal Partner of the Black Sticks Men and Women.

RESULTS
Full time: 5-2 (New Zealand win)
Half time: 1-1
New Zealand goalscorers: Phil Burrows, Richard Petherick, Andy Hayward, Shay Neal, Arun Panchia.

Visit www.azlanshahcup.com for full tournament results.

Hockey New Zealand Media release


---

Black Sticks in quest for final in Malaysia

By Michael Brown

The New Zealand men's hockey team have made a good start to the Azlan Shah Tournament in Malaysia with comfortable wins over India and Argentina but it is what happens at the end that is more important to captain Dean Couzins.

The Black Sticks notched a 5-2 win over Argentina on Friday night to go with their 5-1 triumph over India the previous day and Couzins is now intent on his side progressing all the way to the final of the seven-team tournament.

It's something New Zealand have never done before - they finished third in both 2008 and 2009 - and at seven in the world are the third-highest ranked side behind Great Britain (four) and Korea (six).

The Black Sticks have a much-needed rest day today - as many as six members of the squad went down with a gastro infection on the eve of their first game - before taking on Pakistan tomorrow night (NZT). Pakistan beat Argentina 4-2 in their only match so far.

"We are in a really good position for the rest of the tournament," said Couzins, who is on track to play his 250th international at the tournament.

"We have given ourselves a really good chance to push on to make the final.

"The beauty of Azlan Shah Tournament is that you play different opposition every day, so it's great preparation for the Olympics. The way we are treating this is we want to make the final because we want to play in those real pressure games that we will experience in London. We are on track to do that but there's lots of hard work to come."

Coach Shane McLeod needs to settle on his 16-strong Olympic squad at the conclusion of the tournament and is trying out a handful of fringe players to give them a chance to squeeze their way into the team for London. It has meant most players getting an equal share of game time, something that was also necessary because of the illness that swept the team.

The Black Sticks had to come from behind against Argentina, who scored in the third minute, and the two teams were locked 2-2 56 minutes into the match. But New Zealand found their rhythm towards the end of the game, scoring goals to Andy Hayward, Shay Neal and Arun Panchia. Goalkeeper Kyle Pontifex also saved a penalty stroke.

New Zealand 5 (Phil Burrows, Richard Petherick, Andy Hayward, Shay Neal, Arun Panchia) Argentina 2 (Lucas Cammareri, Lucas Martin Vila). HT: 1-1.

The New Zealand Herald


---

Black Sticks men too strong for Argentina, 5-2

The Black Sticks have made it two from two at the Sultan Azlan Shah Cup in Malaysia.

The New Zealanders outclassed Argentina 5-2 in their second game to go with a 5-1 defeat of India on Thursday evening (NZT).

Despite the dominant performance it was the South Americans who opened the scoring in just the third minute with a goal to Lucas Cammareri.

Argentina clung to that lead for much the first half despite some concerted pressure from the Black Sticks who racked up four first-half penalty corners without success.

It wasn't until just before halftime that they got back on level terms after Phil Burrows deflected Simon Child's cross into the goal.

The Black Sticks came out the stronger of the two sides after halftime and took the lead soon after when Richard Petherick scored from a penalty corner.

That would be short-lived however with Argentina equalising courtesy of a Lucas Vila goal.

From there the Black Sticks kicked into top gear and added another three goals to Shay Neal, Andy Hayward and Arun Panchia to put the result beyond doubt.

Argentina had the chance to pull a goal back late in the game but were thwarted by goalkeeper Kyle Pontifex who saved a penalty stroke.

Stuff


---

New Zealand hammer Argentina 5-2; Malaysia hold Britain 3-3

IPOH (Malaysia): Continuing their impressive show, New Zealand coasted to a 5-2 victory over Argentina while hosts Malaysia rode on two goals from junior striker Faisal Saari to hold Great Britain 3-3 in the 21st Sultan Azlan Shah Cup hockey tournament on Friday.

Dominating the second session of the encounter, the Kiwi side ran over the Argentina defence after the two teams were 2-2 level until the 57th minute.

This victory gives New Zealand the maximum six points from two outings, having outplayed five-time champions India 5-1 in the first outing on Thursday.

Argentina, the Pan-American champions, have lost both their matches, after suffering a 2-4 defeat at the hands of Pakistan in the first match.

Great Britain, the highest ranked team in the tournament, seemed set to take full points from their first outing until Saari scored two outstanding field goals in the 67th and 68th minutes to the delight of the spectators.

This draw gives Malaysia two points from as many games, after having held South Korea to a 1-1 draw on Thursday.

Great Britain opened the scoring in the fifth minute through Glenn Kirkman, only to see Azlan Misron draw parity for Malaysia in the 10th minute.

Strikes from Ashley Jackson (20th minute) and Rob Moore (35th) gave Great Britain a 3-1 lead at the interval and were on course until Saari's two late goals.

New Zealand failed to make adequate use of the 10 penalty corners they earned, converting only two of them but capitalised on the openings created in field play.

New Zealand's defence let in an early goal to give Argentina the initial lead in the third minute as Fernando Callioni broke away on the left flank and sent in a pass for Lucas Cammareri to flick in after sidestepping rival custodian Kyle Pontifex.

Phil Burrows equalised for New Zealand in the 32nd minute on a cross from Simon Child and the teams were level 1-1 at the interval.

New Zealand went 2-1 ahead in the 44th minute on the first of their two penalty corner conversions as Richard Petherick shot in after he was squared the ball by Andy Hayward.

Argentina got the equaliser in the 53rd minute Lucas Vila beat goalkeeper Pontifex with a rasping shot, but New Zealand were ahead again within four minutes as Hayward scored with his penalty corner attempt in the 57th minute to make it 3-2.

Shay Neal, arriving in Malaysia last night to replace Blair Hilton who had to undergo an emergency appendicitis surgery, scored a field goal in the 59th minute and Arun Panchia rounded off the scoring in the 64th minute - boosting New Zealand's goals to 10 in two outings.

Argentina's seasoned player Pedro Ibarra had his penalty stroke saved by Pontifex two minutes from the hooter.

The Times of India


---

Britain held by Malaysia; wins for India, New Zealand



India scored in the last minute of the match to beat South Korea 2-1 in the Sultan Azlan Shah Cup 2012. – Photo courtesy SultanAzlanShahCup.com

IPOH: New Zealand demolished Argentina 5-2 on Friday to make it two wins out of two at the Sultan Azlan Shah Cup and underline their Olympic credentials, while Malaysia held Britain to a draw.

India meanwhile, thrashed 5-1 by the free-scoring Kiwis on the opening day Thursday, gained a measure of redemption by beating fellow London Olympic hopefuls South Korea 2-1.

"We did well considering the fact that Argentina is a great side," New Zealand assistant coach Darren Smith said after seeing his team top the standings on six points in Ipoh, Malaysia.

Argentina led early through Lucas Cammareri before New Zealand levelled thanks to a Phil Burrows goal just before half time.

New Zealand went 2-1 ahead in the 44th minute with Richard Petherick converting a penalty corner but Argentina equalised shortly after with a Lucas Vila goal.

New Zealand dominated play after that. Forward Andy Hayward scored a penalty corner to make it 3-2 before goals by Shay Neal and Arun Panchia towards the end of the match ensured a 5-2 win. Both teams will be at the London Olympics.

The shock result of the day saw the hosts hold world number fourth ranked Britain to a 3-3 draw. The visitors, who will be among the favourites for a medal at the Games on home soil, were 3-1 up at the break and cruising.

But Malaysia, who will not be in London, scored two goals in the final four minutes to grab the most unlikely of draws.

India also celebrated as they bounced back from the New Zealand debacle to edge South Korea in a closely contested match.

India scored the winner with 55 seconds remaining to reignite their hopes for a final berth and boost their brittle confidence for the London Games.

The Indians had been a goal ahead at the break before they allowed the Koreans back in.

"It was a good first half but the players lost the plot in the second half and allowed South Korea to dominate the proceedings," said India's straight-talking Australian coach Michael Nobbs.

"The players were not playing to the instructions and game plan and hence we struggled to match the South Koreans."

Dawn


---

India coach Michael Nobbs hoping for a better show against England

IPOH (MALAYSIA): India coach Michael Nobbs said his team will take inspiration form the victory over South Korea to put up an improved show in Sunday's Azlan Shah Cup match against fancied Great Britain, who were held to a draw by a late Malaysian resurgence.

"Even though we got the winning goal in the last minute of play, it was a character performance and we deserved the victory," said Nobbs, relieved that the tide had turned after the disastrous opening outing against New Zealand.

Five-time champions India suffered a crushing 1-5 loss to New Zealand, but were revived by the 2-1 win over South Korea, Asia's highest-ranked team.

Nobbs expressed disappointment that errors continue to creep into the Indian game, often when they are under pressure.

"We all need a victory to keep going and it was a satisfactory performance, but a few errors still crept in after a fine show in the first half of the match," he said.

He also asserted that India were back on track in the tournament after SK Uthappa's final minute deflection on a Tushar Khandekar pass clinched them victory in a tight encounter.

"Uttapa scored an unbelievable deflection goal. It was nice to see the boys not giving up right up to the last second," he said.

Nobbs said there were aspects the team was still working on, but the discipline in our game's structure against South Korea showed an improvement on the previous outing.

"It takes time to learn a style of play that we've only just started to use," Nobbs said as India braced for the encounter with Great Britain.

"It is very frustrating to see the errors creeping into the Indian game. That we need to sort out. Looking back at our match against New Zealand here, everything that was talked about and practiced was forgotten and the players were back to the old style of play."

Britain, world No. 4, are the highest-ranked side and in this tournament and eager to reclaim the title 18 years after their triumph here in 1994.

Having come here with the intent of clinching a morale-boosting title win and fine-tuning their squad ahead of the Olympic Games at home, Great Britain are feeling the stress of the hot and humid conditions.

"The game against Malaysia was five minutes too long for us and the heat turned out to be a factor," said Jason Lee, coach of the British team.

Playing their first game of the tournament, Great Britain squandered a two-goal advantage by conceding field goals to young striker Faisal Saari in the last three minutes of play as Malaysia emerged with a 3-3 draw.

Nobbs said Malaysia showed how the British team could be put under pressure.

"The young legs of the Malaysian team in the second half really put them under pressure and they scored twice in the last few minutes to force a draw. If we can get a point or more off Great Britain tomorrow then it will opens up the way for us to get to the final," he said.

India, one of the biggest attractions of the Azlan Shah Cup, where their five title wins are just one behind Australia's record tally of six, finished a disappointing sixth in the seven-nation tournament in 2011 after being champions in the previous two years.

New Zealand are at the top of the standings with a tally of six points from two matches, followed by Pakistan, who have three points from their only outing.

India are on three points after two games, while Malaysia have two points from two drawn matches. A draw in their only outing gives Great Britian one point and South Korea have one point from two matches. Argentina have lost both their matches.

The Times of India


---

India needs to improve before Olympics: Coach



A recent run of good form has raised hopes of a strong result for the Indian hockey team in London, with much of the credit going to Nobbs. -Photo by AFP

IPOH: India's hockey coach ripped into his squad Friday over its pummelling by New Zealand a day before, saying much work remained before the former power was ready for the London Games.

Australian Michael Nobbs had especially harsh words for his defence, calling it "awful" for leaking what he called easy goals by the Black Sticks on the first day of the Sultan Azlan Shah Cup in Malaysia.

"We were really bad at the back. Everything we talked about and practised in training was forgotten," Nobbs told reporters in the northern Malaysian city of Ipoh, site of the annual hockey tournament.

The seven-team tournament which also includes Great Britain, Pakistan, Argentina, South Korea and Malaysia is an important last chance for teams to tune up and hone line-ups before the Olympics in July.

India dominated Olympic hockey from the 1920s to the 1950s. A recent run of good form has raised hopes of a strong result in London, with much of the credit going to Nobbs.

But Nobbs said the team went back to "our old style of play" against the Kiwis, accusing defenders of letting their marks get away, and singling out Rupinder Pal Singh and V.  Raghunath.

Nobbs said the side, ranked 10th in the world, must figure out how to raise its game against better teams like fourth-ranked Great Britain and seventh-ranked New Zealand if they want a good showing at the Olympics.

"We seemed to have problems with teams like Great Britain and New Zealand and need to close the gap playing them," said Nobbs.

"Indian hockey needs to play catch-up and start defeating these teams in order for us to move up the rankings."

Nobbs spoke as the team was readying for its second match late on Friday against the sixth-ranked South Koreans.

"The Koreans will be another tough opponent but one that we can defeat. It all boils down to how the players handle the pressure," he said, adding he was optimistic the team would bounce back in coming games.

Nobbs further warned his players that the Sultan Azlan Shah Cup, which runs to June 3, was a chance for him to determine who was worthy of a ticket to London.

Dawn


---

GB win second unofficial test

JONATHAN COOK in London

The Investec South Africa women's hockey team put in a much-improved performance against Great Britain in the second unofficial Test match, this time at the state-of the art Bisham Abby Olympic training centre but a combination of questionable umpiring decisions quality play saw them go down 3-0 after trailing 1-0 at the break.

"A far better performance than yesterday's 5-1 loss after the girls had had a very tiring days' travelling and they played with fighting spirit and skill," said SA selection chief Mickey Gordon.

After five minutes a weaving Anne Panter run and Helen Richardson shot saw SA keeper Sanani Mangisa close the gap and smother the chance before Kath Taylor shot wide at the other end as the girls in green and gold looked understandably sharper after the arduous travel schedule before the 5-1 defeat at the fabulous, unfinished, Riverbank Arena hockey stadium in Olympic Park.

In the 10 a hotly disputed penalty corner saw Mangisa execute a fine glove save from Kate Walsh's drag-flick. SA played without Pietie Coetzee, Kate Woods, Tarryn Bright and Lauren Penny, who is nursing a shoulder injury, while Shelley Russell returned and was a thorn in GB's side down the left wing. GB also had stellar players not on the pitch in Alex Danson and Crista Cullen.

In the 21st Sulette Damons showed good control in close confines before flicking into the sideboard and two minutes later great interplay earned SA;s first PC and Nicolene Terblanche's powerful slap went wide of the far post. Again, the umpiring left a feeling of frustration amongst the players and raised tempers made for an unnecessarily physical match that bordered on downright dangerous at times.

In the 27th there was a superb multi-save by Mangisa and clearance by the defence after a goalmouth melee. Two minutes later a goalmouth scramble was the stage for a highly controversial decision and Chloe Rogers made no m mistake from the penalty stroke spot (1-0).

Turning around a goal down, Jade Mayne got in the first shot of the second half while Mariette Rix, who replaced Mangisa in goal, kept SA out of some tricky moments before another hotly argued blow gave GB a PC and Emily Maguire's well-timed shot gave the girls in red a somewhat soft second goal in the 48th minute (2-0).

Then Laura Bartlett, the Scotland captain, snapped in a shot just wide as SA were struggling to relive defensive pressure, but did so with exquisite skill in the 55th and s superb move down the right with captain Marsha Marescia prominent in its instigation culminated in Jen Wilson coming agonisingly close.

GB made it 3-0 when Sally Walton displayed patience before her reverse-stick strike hit the backboard nine minutes from time (3-0). Scotland's Abi Walker, on for number one Beth Storry in goal, saved twice from consecutive PCs before Jen Wilson's well-struck shot brought an excellent Walker reflex save.

Meanwhile, Glasgow-based production company QuipuTV will be providing a live online stream of the five Test matches between Scotland and Investec SA, beginning Sunday at Clydesdale Western Hockey Club in Glasgow.

QuipuTV's internet TV coverage will be globally available through the websites of Scottish Hockey and possibly the South African Hockey Association. The live coverage will be free-to-air, with a VoD of each match available shortly after for $0.99 USD.

Please help promote this event by Tweeting - #SASCOhockey

The subsequent Investec London Cup will be broadcast by SuperSport in South Africa in two-hour match-day packages.

SA Hockey Association media release


---

Investec SA women's hockey team fly to Glasgow for Scotland series

JONATHAN COOK

The Investec South Africa women's hockey team fly from London to Glasgow and the Clydesdale Western Hockey Club for an official five-Test series against world number 18 Scotland Saturday.

The matches are at 3.30 pm (SA time) Sunday, the same time Monday; at 8.30 pm next Wednesday, the same time on the Thursday and at 3.30 pm next Friday.

Scottish Hockey said in a press release that Glasgow-based production company QuipuTV will be providing a live online stream of the five women's hockey Test matches between Scotland and Investec South Africa, beginning Sunday at Clydesdale Western Hockey Club in Glasgow.

QuipuTV's internet TV coverage of the matches will be globally available through the websites of Scottish Hockey and Quipu TV. The live coverage will be free-to-air, with a VoD of each match available shortly after for $0.99 USD.

Although in 18th position, currently six places below South Africa in the world rankings, Scotland will provide tough opposition for the tourists, who are on a pre-Olympic UK tour and in fact beat South Africa 2-0 in their three-Test series last July at University College's Ireland National Hockey Stadium in Dublin.

Stuart Moffatt, Communications & PR Officer, Scottish Hockey said in a Scotland Hockey press release: "Scotland's women have been on an upward curve recently, recording a bronze medal at the FIH Champions Challenge and winning the EuroHockey Nations Championship II last [northern hemisphere] summer. We're looking forward to seeing them compete with South Africa and excited that [Glasgow-based production company] QuipuTV can take these matches to a national and global audience."

Jack McGill, managing director of QuipuTV, added: "It's fantastic to be able to provide a platform for Scottish hockey to be seen around the world and we're inviting all hockey fans to be part of our coverage through Twitter (#SASCOhockey) and Facebook."

All five matches will be played on the new international pitch at Clydesdale WHC's Titwood ground and the first match will also mark the official opening of the new facilities at Clydesdale, led by Scottish sports broadcaster Alison Walker.

The opening of the new facilities will be attended by representatives of a wide range of sports funding bodies, headed by Councillor Archie Graham, chair of Glasgow City's Commonwealth Games committee.

Viewers can access the webcasts at the Quipu TV website and the Scottish Hockey website.

The live coverage will be free-to-air, with a VoD of each match available shortly after for $0.99 USD.

Meanwhile, in a further Scottish Hockey media release said that Gordon Shepherd, Scotland women`s coach, is approaching the five-Test match series against Investec South Africa at Titwood in Glasgow over the next week with his customary quiet enthusiasm.

The Scots will be without the four Great Britain players Laura Bartlett, Emily Maguire, Abi Walker and Vikki Bunce, while the SA women will be in peak condition as they enter the latter stages of their preparation for the London Games.

Recently Shepherd`s charges have more than held their own against the world number 12, in the Champions Challenge in Dublin last year the sides drew 2-2, Louise Baxter and Nikki Kidd getting the goals.  Soon afterwards, the Scots came out on top in a three-Test match series also in Dublin, against the Investec SA women [missing several top players], the Scots won the initial encounter 4-3, the second was a 2-2 draw, and the series was won with a 3-1 victory in the final match.

On that series, Shepherd said: "I believe it has been 25 years since we had beaten the South Africans, never mind win a series against them, to replicate the same result with a reduced squad will be very hard, but not impossible."

But the Taysider is under no illusions on the task ahead. "We want to compete in every game and build on the good work the squad have achieved over the winter.  We know that South Africa will be very tough opposition, having won the Olympic Qualifier in India recently," he said. "But we have some new ideas that we would like to try out, and this series is an excellent opportunity."

The SA women's games are the first stage in Scotland`s build-up for the first round of the inaugural World League and then Champions Challenge in Italy in the [northern] summer. "These matches play a big part in our preparation for this summer`s main competitions, we don`t have a lot of other matches in preparation, so five games against this quality of opposition is fantastic," remarked Shepherd.

Consequently, Shepherd is giving an outing to all the players in his training squad, minus the four GB players and long term injury victims Mairi Drummond and Heather Elder.

There is a wealth of experience in the squad, Edinburgh University player/coach Sam Judge heads the list with 159 caps along with Milne Craig Western striker Holly Cram and captain Linda Clement from Grove Menzieshill, both of whom have over 100 caps each. This series could also be a personal milestone for Western defender Catriona Ralph who only needs two games to reach her century in a Scotland shirt.

"As for selection for each game, all the squad will play at some point, some players will play all five and others will gently be introduced to senior international hockey," said Shepherd.

The coach went on to emphasise: "It`s a great opportunity for players new to the squad and those that were not selected last year to show that they are capable of playing at this level and put a marker down for future squad selections."

As a result seven youngsters will make their debuts at Titwood against the Investec SA women; they include Kerry Hall, Ali Howie, Nicola Skrastin, Aileen Davis, Sarah Robertson, Nikki Lloyd and goalkeeper Nicki Cochrane. It is also an opportunity for the likes of Susan McGilveray (Western) and Amy Brodie (CALA Edinburgh) to stake their claim to a place in the squad for the summer tournaments.

SCOTLAND WOMEN'S TEAM FOR SERIES AGAINST SA
Nicki Cochrane, Amy Gibson, Catriona Ralph, Kareena Marshall, Leigh Fawcett, Kat Camerson, Aileen Davies, Susan McGilveray, Becky Merchant, Becky Ward, Nikki Kidd, Morag McLellan, Amy Brodie, Kerry Hall, Ali Howie, Sam Judge, Holly Cram, Ailsa Wylie, Linda Clement, Nicola Skrastin, Nikki Lloyd, Sarah Robertson, Ali Bell.

The girls in green and gold then return to Chiswick in London for the Investec London Cup that features world number one the Netherlands, world three Germany, GB, world seven Australia and world 14 Ireland.

Investec SA face Investec GB on Tuesday, June 5 at 5.30 pm (SA time); Germany at 9 pm on June 6; before the semi-finals on Saturday, June 9, and Sunday's classification matches and the gold and bronze medal matches.

SA Hockey Association media release


---

Wanderers lose in Wettingen

VWS Dundee Wanderers` aspirations for a medal and promotion took a dent when they went down 2-0 to French champions Lille in the opening match of the European Club Champions Challenge in Switzerland today.

The Taysiders lost a goal in each half to penalty corner drag flicks which eluded international goalkeeper Carmin Dow.   A club spokesman said:  "It was very hot in Wettingen and that made it difficult for us, we had a few chances but didn`t take them, but the players never gave up."

Wanderers already depleted squad of 13 is further curtailed by a calf muscle injury to Jenny Gerrard, this leaves the Dundonians with very limited strength in depth. 

Tomorrow Wanderers take on Prague (Czech Republic), who lost 5-1 to Italian side Amiscora, and a win here is essent

Scottish Hockey Union media release


---

Day 1 turns into a day of one-sided affairs at Cal Cup 2012

By Jawwad Qamar



Goalkeeper Andrew Zayac of Cougars makes a brilliant penalty corner save against the Millionaires as teammate Sean Harris looks on - photo by Jag Reyatt

Moorpark, CA: The 41st edition of Cal Cup got underway in the early morning chill of Southern California hills as the 2010 ladies champions Rush'd had their way with Hollywood II defeating them 5-0 thanks to two goals by Vianney Campos.  Another one-sided affair followed with Hockey Factory hammering Super Bulldogs 8-0 in the men's division as Jo Hankar and Francisco Aguilar each scored 2 goals. Dirty Birds with surprise ease blanked USA U-21 team 4-0. Defending champions Cougars continued the trend with a 6-0 mauling of San Jose Khalsa with six different players finding the net.

The fifth match of the day saw Vancouver Millionaires go up 4-0 against the Montauk Sharks with Scott Tupper netting two goals. However, the Sharks avoided the shutout on a last minute goal by Dennis Akkayaa for 4-1 result.  Hollywood II were next with their second outing of the day in the Women's Division and Jen Ginolfi's early goal against Chacras Vintage from Argentina gave them a glimmer of hope but it was short lived as the veteran Marina Di Giacomo (ex-Leona) rallied her team by scoring two goals for 3-1 victory.

Monarcas followed by edging out Jolie Pitts 1-0 on a last minute goal by Annabel Valdez.  Hockey Factory continued the proceedings with their second win of the day by providing USA U-21 their second loss of the day winning 2-0. Sonora of Mexico did the same to the Super Bulldogs with the same exact 2-0 score.

Day 1 of Cal Cup 2012 ended with two highly competitive and exciting matches.  Montauk Sharks and Mexico U-21 played to a 1-1 tie and last match of a long day of hockey saw a goalless standoff between the Cougars and the Millionaires in what can be considered a preview of the men's championship match.

For all score, schedules and directions to the venues, please visit www.calcup.net.

Fieldhockey.com Exclusive


---

SA men's hockey team star launches hockey academy

JONATHAN COOK



SA striker Lloyd Norris-Jones in control against Japan in the Olympic Qualifier final at Gifu Green Stadium in Japan. SA won the match 2-1. Photo: STANISLAS BROCHIER

South Africa men's hockey team striker Lloyd Norris-Jones will be hosting the sixth edition of The Skills Academy at Hartleyvale Hockey Stadium from June 23 to 25.

The extreme pace, close control and shooting ability of Norris-Jones was one of the features of the SA men's team winning the Olympic Qualifier Tournament in Japan in early May, and the Western Province star, along with fellow national players, is excited to extend an offer to be trained by some of the best hockey players in the country.

"This is a once-in-a-lifetime opportunity and I urge parents to register their children for what is said to be an unforgettable experience," added the man known as "Chuck".

Please email Lloyd Norris-Jones at: This e-mail address is being protected from spambots. You need JavaScript enabled to view it if you wish to register, get more information or to be informed about other up-and-coming clinics in the holidays to come.

The Skills Academy details for the June/July holidays 2012 are:

WHEN: 23-25 June 2012

WHERE: Hartleyvale Hockey Stadium

TIME: 9am-1pm (Day 1 & 3) 12pm-4pm (Day 2)

COST: R800 per player

AGES: 8-19 years

GOALKEEPER COACH INCLUDED.

There are limited places available, so get involved as soon as possible.

Visit the SA forward's webpage at: www.lloydnorrisjones.com to track his progress towards the London Olympics 2012.

SA Hockey Association media release


---

London 2012 for Ball and White

By Mike Haymonds

SLOUGH Hockey Club's Ashleigh Ball and Nicola White were named in the Great Britain Olympic squad which was announced in a dramatic press conference at the London Stock Exchange.

Their selection continues Slough's record of having representatives in every Olympics at which GB women have participated.

The players had received the news by email – their preferred message route – ten days earlier.

At the press conference head coach Danny Kerry was so overcome by the occasion that he was unable to answer a question about the difficulty of informing those left out of the final selection that captain Kate Walsh had to take over.

She said: "It's the hardest thing you have to do as a coach to tell people that you've been working with for years that they're not going to make that squad."

After regaining his composure Kerry added: "It's been a really difficult week since the girls found out. They've had the opportunity to say exactly how they feel. Those meetings have been really tough on me personally, but they served a purpose."

"Since we centralised our training programme in late 2009, our process has been continuous, making it our most thorough and exhaustive ever.

"We have chosen what we feel is the best combination of players for the challenges of the Olympic Games."

Three former Slough players, now with Reading  – Kate Walsh, Beth Storry and Alex Danson – have also been selected.

A squad of 28 has trained full-time, centrally at Bisham Abbey, for the past three years but only 16 players, plus two reserves in case of injuries, can be named for the Games.

GB are rated as serious podium contenders at London 2012 after winning medals in all but one of their last major tournaments – bronze in 2010 at Champions Trophy, World Cup and Commonwealth Games and silver in January's Champions Trophy, their highest finish ever at this event. Ball and White were squad members on all those occasions.

GB's best achievement at an Olympics was the bronze medal in 1992 in Barcelona. They finished sixth in Beijing, their second worst Olympics performance.

White, 24, who described her reaction to the good news as "ecstatic," moved south to join the programme in October 2009, putting her studies (for a BSc in Applied Sport Sciences) at Loughborough University on hold. She admitted: "It was very difficult in the beginning as it was a complete lifestyle change. But I wouldn't have missed it for anything."

White has played for Slough for the past three seasons, having previously been with Poynton and Loughborough Students, and has won 71 international caps (GB 27, England 44) and scored four goals (all for England).

Ball, 26, also found the change to central training a challenge although, after gaining a BSc degree at Leeds University in Medical Science, she had already come south to take a Masters degree at King's College, London.

She said: "It's been a fantastic time, with both good times and bad. The low point was the defeat by Holland on penalties in the 2010 World Cup semi final."

She maintained: "Even if I'd been paid big sums of money, I would not have done things differently."

Ball has played for Slough for the past four seasons, after three seasons with Bowdon Hightown, and has won 68 caps (GB 20, England 48) and scored six goals (five for GB).

Both players are young enough to be candidates for the 2016 Games in Rio but neither is looking that far ahead. White said: "I'll decide whether to go for it nearer the time," while Ball stated: "I'm not looking beyond London 2012 at this stage."

However, it is planned that central training will continue for the next four-year Olympic cycle so the Slough duo will not have too long to decide whether to commit or not.

As well as Ball and White, two other Slough Hockey Club players will be at the Investec London Cup next month.

Striker Lauren Penny, 25, continues her quest for Olympic selection for South Africa, after breaking into the squad in January and scoring on her debut.

South Africa are at present in the UK, where they lost 5-1 to GB in a training game at the Olympic Park and meet GB again at Bisham Abbey today before a five-test series with Scotland in Glasgow from May 27 – June 2. The South African Olympic squad will be named on July 4.

Defender Hannah Bowe, 25, the sister of Irish rugby international Tommy Bowe, is in the Ireland squad for the six-nation tournament from June 5-10 at the University of Westminster sports ground in Chiswick. She has 24 caps to date.

This second edition of the London Cup features five women's teams qualified for the London Olympics – Australia, world-ranked No.7, Germany (3), Olympic champions Netherlands (1), South Africa (12) and hosts Great Britain (4) – and Ireland (14) who will be a Games absentee.

For the first five the London Cup is their last tournament before the Olympics while Ireland have their sights set on the Champions Challenge 1 in Catania, Italy, in September.

Tickets for the Investec London Cup are available via www.ticketzonebooking.co.uk or 0844 499 3222

SLOUGH'S  OLYMPIANS:

1988    Karen Brown, Kate Parker
1992    Brown, Jo Thompson (won bronze medals)   
1996    Anna Bennett, Brown, Mandy Nicholls
2000    Fiona Greenham, Mandy Nicholson, Jane Smith   
2008    Alex Danson, Kate Walsh
2012    Ashleigh Ball, Nicola White

Slough Observer


---

Let the 2012 Games begin for all our hometown athletes

By 'Ground Hopper'

THE London 2012 Olympic Games will soon be upon us and I can't wait.

I might be a bit curmudgeonly sometimes, but I am happy to put up with all the extra traffic and to be a part of a once-in-a-lifetime event.

The Games, of course, are right on our doorstep with the rowing and kayaking taking place at Dorney Lake.

I am fortunate to be there in an official capacity so will be relaying all the news, information and gossip via this column, the Advertiser website and Twitter.

I do hope as many locals as possible embrace the Games and revel in the quality of athletes on our shores, many of whom are British.

More to the point many are local to us.

This includes the latest bunch of Olympians to be named: the GB hockey women's squad.

The 16 features Chloe Rogers, born and bred and living in Maidenhead, and Twyford's Helen Richardson.

Alex Danson, formerly of Marlow, now residing in High Wycombe, will also be there alongside Ashleigh Ball and Nicola White of Slough Hockey Club.

Congratulations to them on what will be an exciting time, and I know the women are fancied to get a medal.

The GB men's team, who will also be competitive, are yet to be named, although I am reliably informed by someone in the know that 10 players have already been told that they are definitely going.

There are six other places up for grabs which will be decided when the squad returns from the Malaysian tournament it is currently taking part in.

The good news is that I hear a Maidenhead resident is one of the pre-selected chosen 10.

Officially all won't be revealed until next month, but you can take it as read.

Would I lie to you?

Maidenhead Advertiser
The Extra-Time Column – the last word on local sport


---

Nationals Hockey Championships: 'Troublemaking' ref pulled up

By Jayadev Calamur

The Senior Nationals Hockey Championships for the West Zone had numerous hurdles to deal with before its commencement this year, according to a letter written by its tournament director Sukhbir Singh to the Indian Hockey Federation (IHF).

Singh claims that Daljit Singh Chouhan, the umpire's convener of the Mumbai Hockey Association (MHA), has been instigating and threatening umpires, technical officers, officials, players and coaches from taking part in the tournament.

"He has asked them not to cooperate or participate in matches, citing that it is not a recognised event and that it will invite a ban from Hockey India as well as deprive umpires from postings in the tournament," Singh said in the letter, a copy of which is with DNA.

The IHF has reacted strongly in its letter to the MHA, under whose watch the tournament is conducted. The IHF admitted that they had received substantial information against Chouhan, but were reluctant to initiate action, hoping that the man would mend ways.

However, they've now demanded an explanation from Chouhan as to why the MHA and the IHF should not suspend him.

When contacted, Gurbax Singh, the secretary of the MHA, said the association will form a committee to decide the course of action.

DNA understands that should the MHA not arrive at a conclusion, the matter could be referred to the IHF.

DNA


---

Coach says it's time for young hockey players to step up

By David Leggat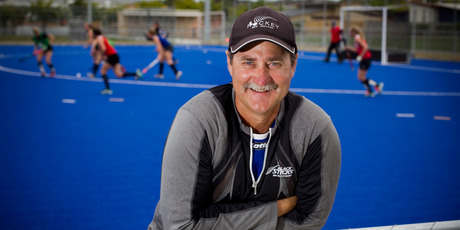 National team coach Mark Hager. Photo / Natalie Slade

New Zealand's seven-game Asian tour is effectively an Olympic trial.

National team coach Mark Hager has made it plain spots in the squad for London are available. Stand up and show your best form in the three internationals against China (world No 5) in Beijing and four against South Korea (No 8) and you'll boost your chances, is his message.

"We're not 100 per cent sure on who's to going fill some roles," former star Australian player Hager said. "People will be given an opportunity to prove they can take hold of those positions.

"This travelling group is fairly close to what could be our Olympic team. Selection is far from game over for those left out and there's certainly no guarantee that 16 from this 20 will make up the team for London."

One of those out, Auckland's Lucy Talbot, will have her fingers crossed, if not her thumbs. She fractured a thumb in training, ruling her out of the tour, and will be reassessed nearer selection time next month.

Hager, who has named 20 players - two more than usual - is also clear on what he wants out of this trip. Consistency has been a concern for the world No 6-ranked Black Sticks.

That has to be sorted out before London.

"Our defence is one area we're trying to improve this year, and it's slowly getting better," Hager said. "And our set piece is an area I'd really like to improve. We haven't quite gelled."

The leading hockey players get more international experience in a year than most other athletes.

The women's Black Sticks average about 30 matches a year. In Hager's book it's not until players have racked up about 50 internationals - which can be accrued in roughly 18 months - that a valid assessment can be made on whether they will really press on at the highest level.

"We are such a young group. That's the biggest issue. Most of our players have had over 50 caps and do need to start becoming consistent.

The Olympic squad, plus two travelling reserves who will stay outside the Games village, will be named shortly after the Black Sticks return from Korea on June 9.

* The No 7-ranked men's Black Sticks, battling a bug plaguing several players in the squad, still kicked off their Azlan Shah tournament in Malaysia with a thumping 5-1 win over India yesterday.

Their second game was against ninth-ranked Argentina early today.

NZ team for Asian tour

Kayla Sharland, Emily Naylor, Melody Cooper (Central), Krystal Forgesson, Katie Glynn, Julia King, Samantha Harrison (Auckland), Petrea Webster, Rhiannon Dennison, Biana Russell, Stacey Michelson (North Harbour), Sally Rutherford, Samanthan Charlton, Clarissa Eshuis, Cathryn Finlayson, Gemma Flynn (Midlands), Ella Gunson, Charlotte Harrison (Northland), Anita Punt (Capital), Bridget Blackwood (Canterbury).

The New Zealand Herald


---

Last chance for Black Sticks players to impress

SIMON PLUMB

Five Olympic berths are up for grabs as the women's Black Sticks' hit the final furlong to London 2012.

Naming a 20-player squad for the upcoming series against fellow Games qualifiers China and Korea, coach Mark Hager says at least 11 of his Olympic squad already rest firmly in his mind.

With only "four or five" places yet to be decided, the Asian tour is the absolute final chance to impress.

"This is it, these games are the last chance for people to play their way into the team," Hager said.

"With the Olympics so close, the core of the squad is fairly well fixed in my mind. There's probably just four or five positions up for grabs."

The most tightly contested of those selection battles will be at goalkeeper, with both Bianca Russell and Sally Rutherford highly capable and playing well.

Russell has been on the rough end of two very similar selection dilemmas previously, and is just the slightly more experienced of the two – with 36 caps against Rutherford's 28.

Only one can get the Olympic nod, with teams permitted to travel with another goalkeeper, but only as a standby who may be drafted into the Olympic squad in the event of illness or injury.

Right now, Hager admits, there's barely a cigarette paper between them.

Hager, who has done a standout job of revitalising the national women's team over the past two years, is also looking at a tricky Olympic draw in a positive light.

In Pool B beside Argentina, Germany, Australia, the United States and South Africa, the Kiwis have to play three of their five round-robin games at 8.30am.

The most early-morning games other Pool B teams have to play is two (Australia), with the rest only facing one.

But unlike countryman and Australian men's coach Ric Charlesworth, Hager refuses to bemoan his luck and instead is already plotting how to manipulate the draw to his advantage.

"It's not perfect but there's no point in me complaining about it, it's done and you're not going to change it," Hager said.

"You also have to consider the impact it has on players if they were to see you talking about the situation negatively.

"I'd rather get on with it. I'm looking at talking to shift workers and getting to understand how they deal with unusual hours of work. There's also the point that we'll get used to the early games."

The last week of the month and first week of June will pitch seven fixtures against Hager's team, with the first game of a three-test series against China starting on May 29.

China (fifth), New Zealand (sixth) and Korea (eighth) are evenly matched in the world order, and Hager admits results from the Asian tour are immensely important before leaving for London.

"If I said the results don't count and I'd rather have good performances, I'd be lying to you," he said.

"We knew neither China or Korea would be in our Olympic pool, so unless their videos find their way into other teams' hands, we'll also be able to do a little bit of experimentation slightly under the radar."

Black Sticks squad for tour of Asia (China and Korea): Kayla Sharland (c), Emily Naylor, Krystal Forgesson, Katie Glynn, Petrea Webster, Sally Rutherford, Ella Gunson, Samantha Charlton, Julia King, Clarissa Eshuis, Bridget Blackwood, Rhiannon Dennison, Samantha Harrison, Cathryn Finlayson, Gemma Flynn, Charlotte Harrison, Melody Cooper, Bianca Russell, Stacey Michelsen, Anita Punt.

Stuff


---

Athletes announced for Womens National Championship

COLORADO SPRINGS, Colo. – USA Field Hockey's High Performance Centers have selected the top athletes to represent their regions at the Women's National Championship, held at the University of Maryland in College Park, June 1-8. The Women's National Championship features the most elite athletes in the country, including collegiate all-stars, current National Team members and members of the 2008 U.S. Olympic Women's Field Hockey Team.

The 8-day showcase event that commences on June 1 features eight regions playing in five matches, including the finals on June 8. Regions are led by some of the top college coaches in the nation.

Athletes will compete for the title of regional champions, but more importantly vie for a spot on the National Squad roster and the opportunity to represent the U.S. on the international stage.

Head Coach Lee Bodimeade will announce athletes to the National and Development Squads following the championship match on June 8. On June 23,, Bodimeade will select 16-woman to represent the U.S. at the Olympic Games, subject to approval from the United States Olympic Committee board of directors.

The following athletes have been selected to represent their region at the Women's National Championship:

CALIFORNIA Coached by Shellie Onstead (University of California at Berkeley)

Natalie Gibbens (Los Gatos, CA), Torrie Albini (Escondido, CA), Lauren Pfeiffer (Mt. Laurel, NJ), Deanna Kennedy (San Diego, CA), Dinah Compton (Escondido, CA), Rachelle Comeau (Los Gatos, CA), Kelsey Harbin (Escondido, CA), Rachel Dawson (Berlin, NJ), Marissa Hughes-Avila (Davis, CA), Melissa Maultsby (Fallbrook, CA), Emily Tregoning (San Jose, CA), Casey Wollbrink (Davis, CA), Kelly Bonner (Elverson, Pa), Christyn Davidson (Reading, Pa), Jenna Chrismer (Mountain Top, Pa), Dani Hemeon (Gilroy, CA), Alesha Widdal (Whitney Point, NY), Natalie Hunter (Palermo, NJ)

NORTH Coached by Carla Tagliente (University of Massachusetts) and Paul Caddy (University of Connecticut) 

Emma Bozek (Cortlandt Manor, NY), Jordan Page (Denver, Pa), Kimberly Young (Sidney, NY), Erica Borgo (Randolph, NJ), Melissa Gonzelez (Mohegan Lake, NY), Abby Beltrani (East Setauket, NY), Mallory Mason (Simsbury, CT), Alicia Angelini (Boiling Springs, Pa), Lauren Brooks (Lancaster, Pa), Shannon Taylor (Midlothian, VA), Marie Elena Bolles (Phoenixville, Pa), Hannah Prince (Gorham, ME), Rayell Heistand (Hamburg, Pa), Georgia Holland (Stony Brook, NY), Stephanie Hussey (Miami, FL), Jestine Angelini (Boiling Springs, Pa), Megan Bozek (Cortlandt Manor, NY), Caroline Tarbell (Wakefield, MA)

NEW ENGLAND Coached by Ainslee Lamb (Boston College)

Chapin Duke (Dedham, MA), Lindsay Bennett (Kansas, MO), Virgynia Muma (North Falmouth, MA), Kate Murphy (Millbury, MA), Kimberly Goh (Burtonsville, MD), Kaleigh Fitzpatrick (Dedham, MA), Katie Carlson (Watertown, MA), Sarah Hospodar (St. Davids, Pa), Kara Mackintire (Shrewsbury, MA), Jennifer Long (Doylestown, Pa), Abby Bascetta (Granby, CT), Kellie Joyce (South Pomfret, VT), Melyssa Woods (Durham, NH), Marisa Dunn (Ashburnham, MA), Casey Pohlmeyer (Millersville, MD), Katalin Orban (Plaistow, NH), Amy Swensen (Grantville, Pa), Lauren Crandall (Doylestown, Pa)

NEW JERSEY Coached by Kristen Winn (Princeton University)

Amber Youtz (Dauphin, Pa), Aileen Johnson (Oceanport, NJ), Lisa Patrone (Sewell, NJ), Victoria Resh (Hamburg, Pa), Jamie Montgomery (Lewisburg, Pa), Sydney Kirby (Cleveland Heights, OH), Teresa Benvenuti (Morristown, NJ), Emily Wold (Freehold, NJ), Rebecca Stiles (Medford, NJ), Michelle Cesan (New Vernon, NJ), Julia Reinprecht (Perkasie, Pa), Katie Reinprecht (Perkasie, Pa), Katie Grant (New York, NY), Margaret Doyle (Havertown, Pa), Melissa Vassalotti (Huntingdon, Pa), Elizabeth Millen (Whitehall, Pa), Nicole Kroener (Morgantown, Pa), Kathleen Sharkey (Moosic, Pa)

MID ATLANTIC Coached by Steve Jennings (American University)

Katelyn Smither (Suffolk, VA), Maxine Fluharty (Millsboro, DE), Dina Rizzo (Annapolis, MD), Kelsey Scherrer (Chesapeake, VA), Kelsey Smither (Suffolk, VA), Carissa Vittese (Woodbury, NJ), Tatum Dyer (Windham, NH), Michelle Vittese (Cherry Hill, NJ), Jill Witmer (Washington Boro, Pa), Kati Nearhouse (Nanticoke, Pa), Christy Longacre (Bethlehem, Pa), Katie Gerzabek (Springfield, Pa), Katie O'Donnell (Blue Bell, Pa), Ali McEvoy (Gilbertsville, Pa). Kim Kastul (Putnam Valley, NY), Paige Selenski (Shavertown, Pa), Claire Laubach (Centreville, VA), Melissa Katz (D.C.)

MIDWEST Coached by Tracey Fuchs (Northwestern University)

Geena Lesiak (Loveland, CO), Tara Puffenberger (Dallas, Pa), Pamela Spuehler (Athens, OH), Sarah Drake (Ann Arbor, MI), Abby Barker (Columbus, OH), Audra Heilman (Easton, Pa), Liesl Morris (Ann Arbor, MI), Ainsley McCallister (Ann Arbor, MI), Keli Smith (Selinsgrove, Pa), Nikki Parsley (Evanston, IL), Meghan Beamesderfer (Iowa City, IA), Aubrey Coleman (Mickleton, NJ), Danielle Peison (Iowa City, IA), Heather Schnepf (Kent, OH), Maddy Carpenter (Wilbraham, MA), Kathleen McGraw (Iowa City, IA), Maren Langford (Ann Arbor, MI), Kayla Bashore-Smedley (Shoemakersville, Pa)

PENNSYLVANIA Coached by Denise Zelenak (Drexel University)

Paula Heimbach (Palm, Pa), Emily Valeo (Norristown, Pa), Lindsay McArdle (Upper Darby, Pa), Laura Gebhart (Mount Joy, Pa), Jesse Gey (Green Lane, Pa), Dana Allaband (Elkton, MD), Lauren Purvis (Maple Glen, Pa), Amanda Fleischut (Doylestown, Pa), Brenna Rescigno (Monmouth Beach, NJ), Kimberly Tunell (Wilmington, DE), Elise Didonato (Mount Laurel, NJ), Susan Ciufo (Bangor, Pa), Caroline Nichols (Virginia Beach, VA), Rachel Sumfest (Lewisburg, Pa), Carolyn Horner (Philadelphia, Pa), Anna Zarkoski (Trooper, Pa)

SOUTH Coached by Grant Fulton (University of North Carolina)

Loren Shealy (Charlotte, NC), Marta Malmberg (Marathon, NY), Abby Frey (Lehighton, Pa), Kathryn Plyler (Charlotte, NC), Christine Conroe (Greene, NY), Stefanie Fee (Virginia Beach, VA), Molly Murphy (Phoenixville, Pa), Taylor Rhea (Virginia Beach, VA), Jenna Taylor (Midlothian, VA), Meghan Dawson (Berlin, NJ), Kelsey Kolojejchick (Larksville, Pa), Caitlin Van Sickle (Wilmington, DE), Michelle Kasold (Chapel Hill, NC), Emily Kole (Basking Ridge, NJ), Katelyn Falgowski (Landenberg, Pa), Jaclyn Kintzer (Robesonia, Pa)

Admission is free and open to the public. All matches will be held at the Field Hockey and Lacrosse Complex on the University of Maryland campus. The competition schedule and further information can be found on usafieldhockey.com.

USFHA media release


---

It has been a year since Munir Dar left us

By Ijaz Chaudhry




It seems only a few days back, I was sitting at Munir Dar's home and  listening to 'Chacha' (as he was affectionately called) narrating some interesting sports anecdote in his characteristic spicy style.  But the month of June is just around the corner; it was on the 1st June last year when Munir Dar left this world.

I was in Holland with Tanvir Dar Hockey Academy, a brain child of Munir Dar himself and named after his brother who was a hockey legend in his own right. On that day, Dar HA was about to play its opening match of the European tour. On listening the sad news, the academy officials wanted to cancel the match but Munir Dar's son Taqueer, the Dar HA president, advised from Pakistan to fulfill the commitment. The academy played the match wearing black arm bands and before the match a one minute silence was observed in the memory of the departed legend.

Munir Dar lived a remarkable life- an envy of everyone.

Born in 1936 in Amritsar, the young Munir moved to Lahore in 1947. At his new home, he found a hockey stick and the life-long love affair started.

Blessed with a very athletic and strong physique, Munir displayed all the attributes of a solid defender at the right full-back position. Moreover, he was a wonderful striker of the penalty corners. All this meant, he was soon on the radar of the national selectors and the 19 year old Munir earned a spot for the 1956 Olympics.

At those Melbourne Games, Pakistan won their first ever Olympic medal in any discipline -- a silver. Young Munir's display in the final was memorable. There was no looking back. Munir created sensation at the 1958 Asian Games. Against Korea, who had made headlines by restricting India, the undisputed kings of hockey at that time to a 2-1 victory, Munir successfully converted as many as five successive penalty corners -- a feat never done in international hockey before and only equalled twice since then. In fact, Munir's goals against Korea made all the difference.

The hockey tournament of 1958 Asiad was played only as a single league. The Pakistan-India match ended scoreless and the two sides had equal points. Pakistan won gold on goal difference mainly due to their big victory against the Koreans.

Two years later, Munir again figured in Pakistan's first ever gold medal victory at the 1960 Olympics ending India's 32 year hegemony. He remained Pakistan's first choice until his retirement after the 1966 Asian Games when he had the honour of captaining the national side. In three Olympic appearances, he garnered a Gold and two Silvers. In as many appearances at the Asian Games, Munir's medal cabinet had two Golds and one silver.

Before his exit from the international scene, he had already groomed his younger brother Tanvir Dar to be his successor. Tanvir, also a right fullback, was a member of the 1968 Olympic gold medal winning team. He also reigned supreme at the inaugural World Cup in 1971 where he was tournament's top scorer with eight goals for the victorious Pakistan side.

The Dar success story continued and Munir's eldest son Taqueer completed the unique family treble when he figured in the Pakistan team which won the country's third Olympic gold medal in 1984. His second son Taseer was a stand by for those Olympics. It was only dirty politics that Taseer couldn't don the senior national shirt. The experts rated his penalty corner strike more powerful and accurate than any of the other Dars. All this disheartened the youngest son Tafseer, who had been showing great promise, to the extent that he decided to say good bye to hockey and turned to cricket. Tafseer played first-class cricket for quite some time. Munir also coached Pakistan's senior and junior national sides in 70s and 80s.

Hockey was just one part of  Munir Dar's multi faceted personality. An avid horse racer with an eye for horses. His stable won a number of races at the Lahore race club.

His interest in sports was not confined to hockey. Dar Sahib was the founder president of the Pakistan Karate Federation and also served at the executive committee of the Pakistan rugby federation. A police officer by profession, he was the chairman of the police sports board from 1985 to 1995. His tenure is remembered as the golden decade of the police sports. The policemen won laurels not only at the national level but also made Pakistan proud at the Asian and world level. At the 1990  Asian games, Ghulam Abbas won an athletics gold for Pakistan after 16 years - no one has won since.

Yahya Butt and Mansoor Butt won the Mr Asia title. The Pakistan volleyball team had a great run from late 80s to mid 90s when they were a potent force at the Asian level.  A number of policemen featured regularly in the national lineups during that period. Dar was instrumental in raising the Asian Style Kabaddi team of police. Again quite a few members of the police squad represented Pakistan's national squads which won medals at the Asiads. Coming to his own discipline of hockey, under Muneer Dar's direct supervision the Police team won the national championships in 1993 for only the second time; the first was way back in 1960 when Muneer himself was a member of the team.  The year of 1994 saw Pakistan hockey's last hurrah at the global stage. The green shirts won the World Cup after 12 years and the Champions trophy after 14 years. The police team provided five players in the national outfits for the two tournaments, more than any other department.

A very bold and vocal personality, he never hesitated in calling spade a spade and was much feared by the incompetent and failed sport administrators of the country who often received Dar's wrath.

Munir Dar was an institution in himself.

Blessed with an excellent memory, Dar was a reservoir of sports' knowledge and the sports lovers like me would spend hours in his company.

One never felt bored as he came out with interesting and informative stories from almost all the sports disciplines.

We all miss you.

Ijaz Chaudhry writes on hockey and other sports. For more about him and his work, visit: www.sportscorrespondent.info

Article submitted by the author