All then ews for Wednesday 12 June 2013

SA hockey men beat Malaysia 3-1 to win the series 3-0

JONATHAN COOK in Randburg



SA midfielder Clint Panther (floored) wins a penalty stroke as (from left) South Africa's Nick Gonsalves, Malaysia's Baljit Singh, Nabil Fiqri (15) and goalkeeper Kairulnizam Ibrahim look on during the fourth Test at Randburg Hockey Stadium Tuesday night. SA won the match 3-1 to win the series 3-0, the third Test being a draw..MARIO VAN DE WALL

South African hockey witnessed arguably its biggest-ever crowd at Randburg Hockey Stadium Tuesday night and the fans weren't disappointed when the lads in green and gold beat Malaysia 3-1 in the fourth and final Test after leading 1-0 at half-time, a result that leaves SA 3-0 series winners.

SA won the first Test 2-1 and the second Test 3-1 while the third Test was a 4-4 draw.

SA opened the scoring thanks to Wade Paton's 15th-minute penalty stroke after Clint Panther was upended in the strike zone.

Both sides had great chances during the match but a combination of superb goalkeeping and defending kept the scoreboard quiet.

Turnovers came and went as the game became looser but the crowd erupted in the 55th minute when SA conjured up a slide-rule move down the right for Pierre de Voux to smash the ball past goalkeeper Kairulnizam Ibrahim (2-0).

Malaysia hit back in the 57th when Chua Boon Huat set up Ahmad Tajudin Tengku's magnificent reverse-stick blast that ripped into the net (2-1).

Malaysia won their first PC on the hour-mark but outstanding keeper Rassie Pieterse saved superbly before SA broke out fast for De Voux to get in a shot that was blocked, while Firhan Asaari came agonisingly close at the other end soon after. With three minutes left Rhett Halkett steered two Malaysian penalty corners off the goalline with remarkable skill.

And to rub salt into the wounds SA broke away with Jonty Robinson at first, then De Voux and Miguel da Graca combining, before Julian Hykes made it 3-1 with a quick-fire shot that cracked into the backboard.

The teams meet again in Pool B at the World League semi-finals in Johor Bahru, Malaysia on June 30 and SA will go in with the psychological advantage.

Mugg & Bean Player of the Series was SA captain Austin Smith.

OTHER HIGHLIGHTS

In the second minute Miguel da Graca and Frankie Pretorius combined and Clint Panther came close to scoring but won a penalty corner. The SA variation was a superb innovation and keeper Kairulnizam Ibrahim did well to save. Pierre de Voux forced another PC and Ibrahim brought off a superlative stick save from an Austin Smith drag-flick rocket.

Controlling possession and being patient had Malaysia on the back foot as SA moved left and right with great ball speed but an aerial pass evaded two SA defenders and Chua Boon Huat forced keeper Rassie Pieterse into a well-timed clearance.

Both sides were probing with quick exchanges of passes and with SA down to 10 men after a green card, Nabil Fiqri got in a snap-shot that Pieterse palmed away. There was huge disappointment at the other end when Panther scored but the whistle had gone for a deliberate stick check and Wade Paton buried the penalty stroke for 1-0 after 15 minutes, SA scoring the first goal of the match for the first time in the series.

Then the dangerous Fiqri was unlucky at the other end with his rebound shot but SA were back in the goal hunt when Da Graca and De Voux combined to win SA's third PC after 22 minutes.  Smith's low flick was blocked by first-wave defender Razie Abdul Rahim.

Malaysia were still finding holes, though, but Pretorius smashed a diagonal to Hykes whose deflection was just saved by the keeper before Faizal Saari's delicate touch whistled past the SA goal by the half-time whistle.

SA Hockey Association media release


---

A PANTHER on the pitch

The Michaelhouse alumni has at least two Olympics left in him

JONATHAN COOK



Clinton Panther in action against Malaysia
THE KwaZulu–Natal capital, and surrounding Midlands, has been the breeding ground of so many national hockey players who have done great things for their country and KZN Inland. And Clint Panther (22) is one of them.

Panther's journey to the Midlands and PMB is an interesting one. Having grown up with the Khosa hockey club juniors in Krugersdorp, his talent and ambition was apparent from an early age and the midfielder was soon snapped up by St Benedicts in Bedfordview. A match against Michaelhouse was all it took for the Balgowan school's hockey staff to offer Panther a bursary.

"I couldn't say no to such a great offer," the popular finance student told the Maritzburg Fever.

And it was Michaelhouse which created the platform for the midfield general's career to take off.

"St Benedict's were also great as they understood what an opportunity Michaelhouse offered as a top hockey school, as well as a fine academic institution."

KZN Inland Schools' representation soon followed, as did SA Schools' – one highlight being a heart–stopping international series lost by a narrow margin to the Australian schoolboys' national team, in an epic duel at Maritzburg College's Pape's astro.

"Michaelhouse's hockey coaches,and the opportunities offered by KZN Inland hockey, opened the door forme and played amajor role in where my career is today," said Panther,as he prepared for Tuesday night's final test between SA and Malaysia at Randburg hockey stadium.

"It was awonderful experience learning and playing hockey in PMB. Given the opportunity to do it all over again, I wouldn't hesitate."

Barely out of his teens, Panther made his senior SA debut against Morocco in Zimbabwe, and the dynamic playmaker said the words of current

SA head coach Charlie Pereira,who resides at Curry's Post in the KZNmidlands, are for players to savour these special, never–to–be repeated moments.

Another highlightwas a late inclusion in the SA team for the London 2012 Olympics when former Clarendonand Maritzburg College striker Marvin Harper had to withdraw due to injury.

"So many memories; when we scored against England you could hear a pin drop in the sold–out Riverbank Arena, and I reckon there are at least two more Olympics left in me."

The Pietermaritzburg and KZNInland hockey legacy lives on.

Maritzburg FEVER


---

Scotland win against Ireland in seven goal thriller

Scotland Women recorded an excellent 4-3 win over Ireland at Peffermill today after goals from Nikki Kidd, Linda Clement, Ali Bell and Holly Cram gave Scotland Head Coach Gordon Shepherd's side a morale-boosting victory ahead of four matches against South Africa. Ireland's goals came from a Niamh Atcheler double and Lisa Jacob.

The Scots were made to work hard for their win in the end by a determined Irish outfit and Shepherd was keen to emphasise his satisfaction with his team's performance after full-time:

"I'm delighted with the result and the performance.  We asked for an improvement on yesterday's performance and we certainly got that. It's not often we have a game against Ireland with seven goals in it and from our point of view, three open play goals too, in fact two absolutely fantastic goals in the second half", said Shepherd.

"We went from a being on a high after we scored our fourth goal, going 4-2 up, and then the pressure built on us and we didn't deal with that as well as we know we can, so that will be an area that we'll look at, especially before Friday because South Africa will be a harder test for us. It's something we have to deal with and we need to see games out. I prefer to see us in the attacking end of the pitch rather than our own circle as we look to close games out."

"However, I'm happy we could make eight changes to the team from yesterday and yet still lift the performance level that was required. So overall, I'm very pleased."

Scotland got off to a promising start and captain Linda Clement was fouled inside the Ireland circle in the ninth minute to give the home side an early opportunity. The subsequent penalty corner set-play was well worked as Catriona Ralph found Holly Cram at the back post, but the Milne Craig Clydesdale Western striker's attempt on goal was cleared by the Irish defence.

Shortly afterwards, Ireland fashioned their first attempt on target when Gillian Pinder found herself bearing down on Amy Gibson's goal but the Scotland goalkeeper was alert to the forward's strike, making a fine save to keep the scores level at 0-0.

However, the away side didn't have to wait too long to find the opening goal when they were awarded a penalty corner in the 13th minute. Audrey O'Flynn's drag-flick was well saved by Gibson but the ball fell to Niamh Atcheler, who had the simple task of tapping home from close range to give her side a 1-0 lead.

Ireland nearly doubled their advantage two minutes later when Gibson again made a good block from Anna O'Flanagan's shot.

Nikki Kidd came within a fraction of giving Scotland an equaliser in the 19h minute when her penalty corner attempt struck the left hand post, only for the umpire to award a penalty stroke for an illegal clearance by Ireland goalkeeper Pamela Smithwick. The Edinburgh University midfielder subsequently stepped up to slam home the penalty stroke to level the scores at 1-1.

The Scots took control of proceedings and in the 27th minute they went ahead for the first time in the game when Ali Bell seized upon a poor Irish defensive clearance and raced away down the touchline. The Grove Menzieshill striker picked out Clement in the centre of the circle, who took two touches to calmly slot a low drive past Smithwick for a 2-1 lead.

Ireland had a chance to equalise in the 33rd minute but Leigh Fawcett was on hand to clear the drag-flick attempt by O'Flynn off the line and ensure the national side went into the half-time interval 2-1 up.

Shepherd's side almost extended their advantage shortly after the break when great inter-play between Cram and Vikki Bunce forced Smithwick into a good save in the 37th minute.

With Scotland in the ascendency, Ireland grabbed an equalising goal against the run of play in the 43rd minute when Lisa Jacob's mazy run through the Scottish rear-guard led to the striker finishing past Gibson to make it 2-2.

Nonetheless, the Scots responded in style seven minutes later when Bell picked up another loose Ireland clearance on the right hand touchline. Her surging run and sumptuous cut inside two defenders led to an unstoppable reverse stick shot into the top corner of the net, leaving Smithwick with no chance and giving the home side a 3-2 lead.

The fourth Scottish goal was just as attractive as Sarah Robertson broke through the centre of midfield to play in Cram on the left hand side of the circle and her reverse stick drive found the right hand corner of the net to make it 4-2 in the 54th minute.

With the hard work seemingly done, Ireland got themselves back into the contest in the 56th minute when Nicola Gray's penalty corner shot was saved by Gibson, but for the second time in the match, Atcheler found herself able to clip the re-bound into the net to make it 4-3.

Ireland piled on the pressure in the last ten minutes, but Scotland were able to hold out for a 4-3 win at full-time and an injection of confidence going into four internationals against South Africa.

Scotland (Kidd 20', Clement 27', Bell 50', Cram 54') 4-3 Ireland (O'Flynn 15', Jacob 43', Atcheler 56')

Scotland Women: Amy Gibson, Catriona Ralph, Sam Judge, Ali Bell, Linda Clement, Louise Campbell, Sarah Robertson, Leigh Fawcett, Aileen Davis, Holly Cram, Ali Howie, Beccky Merchant, Nikki Kidd, Nicola Skrastin, Susan McGilveray, Vikki Bunce, Nicki Cochrane.

Scottish Hockey Union media release


---

Electric Ireland Senior Women beaten by Scotland in 4-3 Thriller

The Electric Ireland Irish Senior Women squad were beaten 4-3 by Scotland today in the 2nd and final game of a two test series in Edinburgh. The sides played out a 2-2 draw yesterday and today's encounter was a similarly close fought affair with a better overall quality of play.

Ireland took the lead in the 15th minute when Niamh Atcheler latched on to a saved Audrey O'Flynn penalty corner to finish for close range. Ireland could have doubled the lead minutes later when O'Flanagan shot was well saved by Gibson in the Scotland goal. Scotland squared things up in the 20th minute when Kidd fired home her 3rd penalty corner in two days. Scotland edged themselves in front before the break as Bell nipped in to set  up  Clement who slotted home for the 2-1 half time advantage.

Into the second half and Ireland were back on level terms at 2-2 following Lisa Jacobs fantastic individual dribble and finish in the 43rd minute. In a frantic four minute spell though, Scotland fired themselves into a 4-2 lead through first Bell with a powerful strike in the 50th minute and followed up by Cram who finished neatly with a reverse stick shot on 54 minutes.

Ireland weren't finished yet though as within minutes Niamh Atcheler grabbed her second of the game from a Nicola Gray penalty corner to reduce the score line to one goal and set up a frantic finish. Ireland piled on the pressure in the closing stages of the game, playing some  free flowing exciting hockey and were unlucky to see Gillian Pinders powerful effort rebound off the goal post and away to safety. Some late heroics from Gibson in the Scotland goal also denied Ireland the equaliser they craved and the hosts held on for the 4-3 win in an exciting game for spectators.

Speaking to hockey.ie following the match, Electric Ireland Irish Women's Coach Darren Smith said "The two games have been invaluable for us to get together. We saw some new players in the international environment and doing some good work. Today's game was offensively significantly better than yesterday's especially in the second half"

Smith continued "We did however defend poorly at times and allowed Scotland too many easy opportunities which they punished us for. We need to take a more considered approach to our hockey and understand that the game is about poise, decision making and skill mixed in with pace. You must have but cannot rely on desperation, grit & passion to win games. Sometimes we are thoughtless and rush into what we are doing and the result is mostly negative. We are a work in progress though"

Scotland 4 (Kidd 20', Clement 27' Bell 50', Cram 54')
Ireland 3 (Atcheler 15', Jacob 43', Atcheler 56')

Electric Ireland Irish Senior Women Starting XI: Smithwick, Harvey, Duke, Speers, McCay, Pinder, Frazer, O'Flynn, Watkins, Gray, O'Flanagan

Subs: Smyth, Dillon, Jacob, Small, Carroll, Atcheler

Irish Hockey Association media release


---

Green Machine's O'Donoghue talks World League Semi's




Before setting off to Rotterdam with the Irish Senior Men's Team ahead of World League Semi Finals this week, Irish Hockey caught up with Shane O'Donoghue of UCD to hear his views on preparations to date, the importance of starting well in the tournament and the absence of some experienced players.

The 21 year old with 27 caps to his names has become an integral part of the squad in recent  times having rose through the ranks at underage level having started his long road to being an Irish Senior International with Dublin based club Glenanne before moving on a sports scholarship to University College Dublin.  Irish Hockey sat down with Shane last Friday in UCD as follows:

Irish Hockey: You head to World League 3 in Rotterdam next week, how have preparations been going so far?

Shane: Preparation has been going quite well, we've had a couple of intensive training camps and tests against Germany were our main source of match preparation. You can't get better preparation that playing a couple of tests against back-to-back Olympic champions on their home soil.

Irish Hockey: How did it feel to beat the Olympic Champions Germany in their own back yard?

Shane: It was absolutely fantastic, definitely a hockey moment I will remember for a long time to come. They had a huge crowd there for the opening of a new pitch so it was a big publicity event so to get a win over them and to play well was a great confidence boost and there was a great buzz around the camp. (note: Shane scored the winner in this game)

Irish Hockey: The squad is missing some key players; do you think they will be missed? How will the absence of Eugene Magee impact the squad?

Shane: Yes, obviously Eugene is a massive loss for us; he's the current most capped Irish Men's international and a fantastic player, one which we would hope to have had in Rotterdam. But his replacement Chris Cargo comes in with 70-odd caps, he's got sheds of experience and I am sure he will bring his strengths to the table along with the rest of the lads. We'll also miss the likes of Mitch Darling, John Jermyn and Geoff McCabe but it's up to us to perform.

Irish Hockey: In terms of opposition in World League Semi-Finals, who will you fear most? What are your chances?

Shane: The biggest thing we have in the squad is that we try not to have that fear factor against the bigger teams, obviously we are somewhat wary of the top teams in the world but we'll give everything we have and try and preform consistently throughout the tournament.

Irish Hockey: How has new coach Andrew Meredith fitted into the programme?

Shane: The new coaching staff have fitted in really well, obviously Andrew came in at the end of last year and he's been a massive difference both for me individually and for the team. He comes from a background of back to back Olympic Champions with Germany so he has loads of experience and buckets of ambition, all the qualities of a coach we need and we are glad to have him on board with his. We're also delighted to have someone of Mick's calibre and experience so in terms of coaching staff we are in a great position.

Irish Hockey: How important is it to start well in the tournament?

Shane: Definitely a big thing for us to start strong and set our stall out early, hopefully if we perform well then the result will follow. The way we play in the first game will dictate how we do in the second, so it's important to start well against India.

Irish Hockey: How realistic is qualification for the World Cup? There is obviously the belief within the squad, how important is the mentality going into the tournament?

Shane: We haven't qualified for a major tournament since I think 1991. But the belief and confidence is there throughout the entire squad and coaches. It's a big thing we look to have in the green machine, we don't doubt our ability or our game-plans, we can play against the top players in the world but we have to believe in the game plan and what tactics the coaches have in place. The belief is there at the moment and we have to make sure that continues in Rotterdam.

Irish Hockey: What are your personal goals for the tournament? Top-scorer?!

Shane: My main goal is obviously to do everything I can for the team in Rotterdam, give everything I have every single time to ensure we achieve our goal of world cup qualification and I know the rest of the lads will be thinking the exact same. Converting penalty corners will be important and if I can drag flick well, then who knows what will happen.

13th June 2013 India v Ireland (15:30 Local Time)
15th June 2013 New Zealand v Ireland (09:30 Local Time)
17th June 2013 Netherlands v Ireland (20:00 Local Time)

Classification games to be determined following first round of games

Live streaming coverage of the games will be available at http://youtube.com/fihockey

Irish Hockey Association media release


---

McAleese set for tussle on familiar ground




The World League Semi-Final in Rotterdam will be a return to familiar ground for Black Sticks midfielder Shea McAleese.

Born and bred in Napier, McAleese came into the Kiwi camp earlier this year fresh from the European club season where he played for H.O.C Gazellen-Combinatie, on the border of The Hague and just 28km from Rotterdam.

The Black Sticks go up against hosts Netherlands in their World League Semi-Final opener at 6am this Friday morning (NZ time) and McAleese has been offering plenty of advice on playing in Europe.

McAleese, who made his debut at the 2005 Azlan Shah Cup, has battled through three painful shoulder dislocations in his career and knows the value of mental toughness.

Playing on the other side of the world against the world's best teams and with an opportunity to qualify for the Hockey World Cup, it's that mental tenacity that the Black Sticks will need.

"I've played a lot of hockey in the last three months, including playing for my club team in Holland. I played 22 games of 70 minutes straight so I'm feeling in pretty good touch and fitness," he said.

"Rotterdam is close to the home of hockey in Holland so it will be pretty special for us. A lot of our younger guys have never played in Europe so it's good to be able to share my experiences. I've talked to George Muir quite a bit, I've been tapping him on the shoulder and he's a good kid."

The Black Sticks are now in Europe leading into the tournament following two warm-up games against Spain.

With a relatively young and fresh side, the Kiwis are still perfecting their combinations on the turf. Defensively they have made significant improvements recently, although they admit goal scoring and consistency remain top of the 'to do' list.

McAleese is confident the current group of players has what it takes to make a statement at the World League Semi-Final, with a top three finish guaranteeing them a place at next year's World Cup.

"It's about continuing to improve our connections and learning how each player works and that just comes with time playing together.

Through the rebuilding phase everyone's a lot fresher and fitter and enjoying their hockey. Colin [Batch] has created a really nice team culture within the group and he's taught me a lot so far.

"I just want to play as much as I can with these younger guys and help them through while personally continuing to evolve and adapt."

Along with Netherlands, the Black Sticks Men also face Ireland and India in pool play before a do-or-die cross-over quarter final in which the winner progresses and loser falls out of contention.

"For us it's really important we win that cross-over game so I it will be pretty important to not finish fourth in the pool.

"It'll be an interesting challenge for us, the better teams always show more consistency through tournament hockey but when it comes to a one off game, anything can happen."

CLICK HERE for Shea McAleese's full player profile

CLICK HERE for more on the Black Sticks at the World League Semi-Final

Hockey New Zealand Media release


---

Black Sticks Women ready for World League




We caught up with Black Sticks co-captain Emily Naylor this morning to see how the team is going one day out from the start of the World League Semi-Final in Rotterdam.

"Everyone is doing really well, the practice games in England have been good preparation for us and the younger players are stepping up, we are settled in and ready to go."

The team played three practice games against England last week before arriving in Holland where they have had a couple of training sessions at the stadium, including two 20 minute spells against Japan.

"In the third game against England we had quite a few errors and let in a number of penalty corners, so that is something we have been focussed on – our corner attack and corner defence is what we have been trying to tighten up."

The top three men's and women's teams from the World League Semi-Final automatically qualify for the 2014 World Cup, however New Zealand can still qualify in other ways. Our next opportunity would be at the Oceania Cup in October or alternatively New Zealand could qualify based on a lower ranked placing at the World League.

Naylor says anticipation is building ahead of the tournament starting, with the world-class stadium set up and ready to go. 

"The turf is one of the nicest to play on in the world, it is very fast, we are enjoying playing on it. It should mean that there is some really good hockey."

"Rotterdam is quite a big stadium and it has a big, successful club based here, so it should be a great event. Having the men and women playing at the same tournament will definitely add to it.

"The girls are excited, but we are very conscious that we can't let the size of the tournament be a distraction, we have talked quite a bit about this."

Naylor's parents have travelled across from Palmerston North and Emily says she is looking forward to having their support.

"A few supporters have come over with the team. It is always nice to have a bit of family support, especially for the earlier games we are playing, where there may not be a big local Dutch crowd."

The Black Sticks Women play their first game against India tomorrow night at 7pm (NZ time). The game is LIVE and replayed on Sky Sport 3.

CLICK HERE for Emily Naylor's player profile

CLICK HERE for more information on the World League Semi-Final

Hockey New Zealand Media release


---

Three nations share Round 2 marketing award

Spain, France and Russia named top hosts for World League Round 2 events



The volunteers in Valencia pose in front of one of the many World League banners

The FIH awards a prize of 1,000 USD to host nation's for their marketing efforts in the earlier rounds of the Hockey World League. For the recently concluded Round 2 events, three nations stood out for their outstanding marketing efforts. Spain won the 1,000 dollar prize for their strong efforts on the marketing front, while France and Russia each received a 500 dollar runner-up prize for their efforts.

Spain earned the top prize thanks to their multi-faceted approach to marketing the World League. Their in-stadium branding was top-notch, while they also had a strong promotional campaign in the city with having individuals in traditional clothing demonstrating hockey. Spain also provided quality live web streaming, had a wide array of sponsors and recruited more than 100 volunteers to help with the event.

France had great incorporation of the event in the city of St-Germain-en-Laye with more than 20 high flying flags all over the area. The organizing committee also set up a beach hockey area, which proved to be a major hit with children visiting the event. The French also had a strong social media presence, which was bolstered by great photos.

The last World League round 2 event was also one of the strongest for marketing efforts. In Elektrostal, Russia, the organizers had excellent branding at the event and had a very professional program. They also provided quality web streaming and had a solid Facebook presence.

Congratulations to the three nations on their outstanding contribution to the Hockey World League Round 2 tournaments!

FIH site


---

Ex-Olympians urge govt to sack PHF management

Mohammad Yaqoob

LAHORE: Several former hockey Olympians reiterated on Monday their demand they made two years ago, appealing Prime Minister Nawaz Sharif to replace the present set-up of the Pakistan Hockey Federation (PHF) with capable individuals to save the national game from further damage.

Several former Olympians, who tried but failed to get the incumbent PHF hierarchy headed by Qasim Zia removed some two years ago, launched a fresh appeal to bring in competent people for running hockey affairs of the country.

In a media statement, former Olympian Manzoor Junior urged the prime minister to change the present PHF management to save the game from further disaster.

In another statement issued by Samiullah Khan as spokesman of other Olympians — Shahnaz Sheikh, Saleem Sherwani, Shahbaz Senior, Qamar Zia, Qamar Ibrahim, Ayaz Mahmood, Kamran Ashraf and Sameer Hussain — stressed an immediate decision to sack the current PHF administration would help in salvaging the sport.

Insisting no one should expect any better results with the current PHF management in place, Manzoor reckoned their five-year tenure brought nothing for the country but one decline after the other.

"Former prime minister and PHF president Mir Zafarullah Khan Jamali would be the best choice to replace Qasim Zia as hockey chief, as he [Jamali] can put the game back on the right track with his sincere efforts," Manzoor stated.

He lamented a poor show by national team in the last five years.

"During the last five years Pakistan could bag only two gold medals at the Asian level, while our national team failed to excel at the world level competitions featuring top-class field hockey," Manzoor underlined.

Pakistan won gold at the 2010 Asian Games in Guangzhou, China and then they stood first in the 2012 Asian Champions Trophy staged in Doha. In global competitions, in the meantime, the national team's performance remained pathetic as they could seize just one bronze medal, in the last Champions Trophy held at Melbourne in December 2012.

Meanwhile, Samiullah and other Olympians avoided suggesting any name to replace Qasim, but they demanded the entire PHF set-up along with the team management be replaced.

"We are not mentioning any specific person for the [PHF] post, but we only demand the prime minister to bring in a respectable and sincere man at the helm," Samiullah stated.

Asked if Qasim was not a respectable man, Samiullah said if competency in managing hockey affairs was considered, Qasim had no reputation, "otherwise, he is like a younger brother to me".

"Their [PHF officials'] performance speaks for itself, and if they get more chance [to stay in office] our hockey will suffer further," Samiullah said.

Asked how he would justify any change in the PHF and national team management at this moment when Pakistan were set to feature in the 2014 World Cup qualifiers from June 29 in Malaysia, Samiullah argued the upcoming assignment was not difficult and administrative changes would not damage the team's performance.

Samiullah acknowledged that the only big achievement during Qasim-led management was the gold medal won by Pakistan in the 2010 Asian Games. Whereas the bronze claimed by the green-shirts in the Melbourne Champions Trophy was termed a "blessing due to the format of the tournament" by Samiullah.

Dawn


---

Hockey India adopts anti-corruption steps

Special Correspondent

In the wake of the recent betting and fixing issues in the IPL, Hockey India has officially adopted several measures to prevent corruption in hockey.

While certain dos and don'ts — formulated by the International Hockey Federation — are already in place for players since last year, the additional features were approved of and adopted by the federation at its working committee meeting on Tuesday.

The most important of these is the decision to provide complete contact details including phone numbers of all players and officials to law enforcement agencies during any competition.

"Some may feel there is a privacy issue but prevention is better than cure. It is important to involve the law enforcement agencies since we do not have a specialised and independent anti-corruption unit like the BCCI," Hockey India secretary-general Narinder Batra said.

In addition, the decision to ban players' agents from national camps and team hotels was also approved. Any agent who represents or wishes to represent a player must also be registered with Hockey India. Their details will also be furnished to law enforcement agencies, Batra added.

The Hockey India working committee is a 10-member body that has the right to approve certain regulatory decisions on behalf of the complete executive board.

The Hindu


---

Devendra Walmiki returns to junior national hockey team after two years

Rutvick Mehta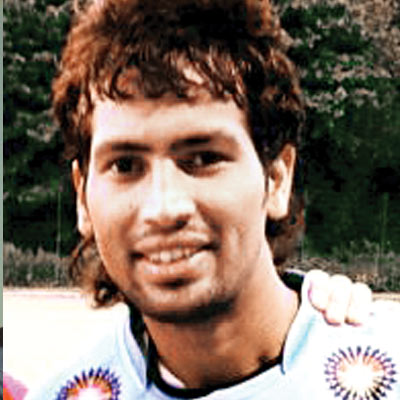 Devendra Walmiki

It took a good two years for Devendra Walmiki's prayers to be answered.

"Every single day, I used to pray and every morning I used to wake up thinking one more day has gone by, but I'm still not back."

It took a good two years for Devendra Walmiki's prayers to be answered. The 18-year-old Mumbaikar is finally back in the Indian junior hockey team. He was included in the 15-member squad that toured Holland, Belgium and Germany in preparation to the upcoming Junior World Cup in December.

"It has been a long wait," Walmiki told dna a day after the team returned to India. "I was hurt when I was dropped two years ago. But from the next day, I told myself that age was still by my side and I had to take it as a challenge."

It's clear that junior Walmiki still can't fathom why he was ousted after leading the side in a tournament in Malaysia in 2011. He was dropped after he participated in the inaugural World Series Hockey.

"Just as I had started to climb, I was pulled down. People used to talk all sorts of things about me, ki yeh banda paise ke peeche bhaag gaya (he ran after money). But deep down I knew I wasn't wrong," he added.

Walmiki said he owed his return to people who believed in him — his parents, elder brother Yuvraj and his childhood coach Merzban Patel. "I still remember my parents watched me live on TV for the first time when I was in Malaysia. After I was dropped, they said, 'you had played so well, then why are you out?' They never understood hockey but knew I didn't deserve to be out."

But that's past, and now he just wants to look ahead. "The Junior World Cup is my immediate goal and getting into the senior team the long-term one," he added. Walmiki is also all praise for South African Gregg Clark, who took over as the head coach of the junior team in April.

Daily News and Analysis


---

UP women hockey champ stabs 4 kids

Lucknow: In a shocking incident, a 17-year-old girl, a state hockey champion and a gold medalist in the state school championships, stabbed four boys in Jhansi on Monday.

According to police, the girl was taking part in a hockey camp along with other players, both girls and boys, in the Laxmi Vyam Mandir on Monday she had a quarrel with two fellow girls. The coaches intervened and the matter was resolved.

Later, when the camp was over and everyone left the place, the girl was accosted by the brother of one of the girls with whom she had a dispute and his three friends.

All of them entered into an altercation with the girl during which the girl took out a craft knife from her kit bag and attacked the four boys, injuring all of them seriously.

The injuries were so deep that the four boys had to be rushed to a nearby hospital where they were admitted and given stitches. All the boys are in the age  group of 15 to 17 years and were participating in the camp.

The coach of the camp said that the girl was a disciplined player and had never misbehaved with anyone. "There must have been grave provocation for her to react like this," the coach told reporters.

The Deccan Choniclae


---

Nakuru Sikh Union begin quest for national hockey league title on right footing

By Erick Ochieng'

Kenya: Nakuru Sikh Union started off their National League campaign on the right footing by beating debutants Bay Club 4-1 in Nakuru at the weekend.

Sikh scored a brace through Ali Musa in the 11th and 34th minutes before Jimmy Alumasa and Erick Ayale added a goal each in the 36th and 49th minutes. Sheldon Mutosos scored Bay Club's consolation goal in the 37th minute at the weekend.

In another league encounter, Sikh edged Nairobi University 1-0 at City Park Stadium on Sunday. Jimmy Carter scored the solitary goal in the 40th minute.

Bay Club, however, picked free points from a walkover against Kabarak University who did not honour the fixture.

Brian Oweke's solitary goal was all Kenyatta University needed to ward off stiff opposition from Kimathi University.

Mombasa Sports Club held Mvita to a barren draw in a Men's Premier League match.

One-all draw

Jomo Kenyatta University of Agriculture and Technology also held Multimedia University to a one-all draw.

It was also the same results realised in the battle pitting Daystar University against Mount Kenya University.

Asif Shah's solitary goal was enough to earn Men's Premier League defending champions Nairobi Simba their first win of the season over United States International University-Africa.

University of Nairobi raked in three easy points and five goals when debutants Karaka University failed to honour their Kenya Hockey Union (KHU) men's National League match.

Left disappointed

Elsewhere, Kisumu fans were left a disappointed lot when the 2007 Africa bronze medalists and national champions Kisumu Simba failed to play following confusion that marred their men's Premier League fixture against Western Jaguars at the weekend.

"We received news on Friday night that the Kenya Hockey Union had our game against Western Jaguars had been relocated to Kakamega High School, this demoralised both sides and we mutually agreed to reschedule the fixture to June 30," Kisumu Simba Team Manger James Opiyo told FeverPitch.

Opiyo noted that they are now gearing up for away fixtures against Strathmore University and Karate Axiom in Nairobi on June 22.

Opiyo said: "We have signed three prolific forwards including Ken Nyongesa, Maxwell Wakhungu and Frank Wanangwe from Strathmore University."

"Our mission this year is to clinch this national title which we last won in 2007. We are focused on returning to continental hockey," Opiyo told FeverPitch.

Kisumu Simba and Jaguars are among the teams that have not played any Premier League match since KHU league started last month.

The Standard Online


---

Dames keep Magnolias out Big-Four

Dana-Lee De Gannes scored a quick first-half double as defending champions Notre Dame denied Shandy Carib Magnolias a spot in the T&T Hockey Board Women's Championship Division "Big-Four" competition with a 4–3 triumph. This was in their final first round league match at the National Hockey Centre, Tacarigua, on Monday. The Dames entered the match with 13 points from five matches, one ahead of Paragon while Malvern and Checkers were level on nine points and Magnolias, a further two points behind.

Magnolias soon found themselves trailing to Patrina Brathwaite's seventh minute field goal before national forward De Gannes scored in the ninth and 13th for a comfortable 3–0 lead.

Magnolias then got back into the match via goals from teenager Elise Olton in the 19th and five minutes later from Stacey Siu Butt, both from penalty-corner set plays to trail 3–2 at the half. Five minutes after the re-start, teenaged national player Brianna Govia completed the comeback for Magnolias when she tied up the score at 3–3. Magnolias now had 30 minutes to grab a winner to secure a spot, but in their search for the winner, her team left holes its defence and with three minutes left in the match, Tamia Roach made them pay with the winner to send her team into the Big-Four which flicks off today as the top seeds along with Paragon, Malvern and Checkers.

The men's Big-Four line-up is already set with three-time reigning champions, Petrotrin (19 points), Defence Force (16) and Queen's Park and defending champion, Paragon, both on 13, the qualifiers. On Sunday, in the Trinity Men's Division, Jason Clarke scored twice for Malvern in a 6–0 bashing of Police to climb to second with 22 points from ten matches, two behind Queen's Park which has a match in hand, while Paragon is third with  21 points from nine matches. In the Mixed Veterans, former national player Anthony Marcano helped himself to a hat-trick for Malvern in a come-from-behind 4–3 win over Queen's Park. The win took Malvern to maximum nine points from three matches, the same as Queen's Park and Corona Fatima, who have played five matches each while leaders Carib has 13 points from six matches.

RESULTS
Monday: Women's Championship:
Magnolias 4 (Dana-Lee De Gannes 9th, 13th, Patrina Brathwaite 7th, Tamia Roach 67th) vs Magnolias 1 (Elise Olton 19th, Stacy Siu Butt 24th, Brianna Govia 40th)

Sunday
Trinity Men:
Malvern 6 (Jason Clarke 37th, 53rd, Teague Marcano 11th, Jovan Wren 20th, Christopher Lazer 22nd, Jabari Wyke 64th) vs Police 0

Mixed Veterans:
Malvern 4 (Anthony Marcano 47th, 54th, 58th, Peter Edwards 62nd) vs QPCC 3 (Gary Griffith 11th, Roby Wyatt 27th, Azad Ali 64th)

Under-19 Girls:
Malvern 3 (Mia Mitchell 27th, 31st, 36th) vs Ventures 3 (Kristin Abreu 50th, 60th, Kayla Escagy 62nd)

Paragon 8 (Zene Henry 16th, 30th, 46th, 57th, 64th, Felicia King 28th, 60th, Therese Bugros 40th) vs Checkers 0

CURRENT STANDINGS
Men's Championship:
Teams    P    W    D    L    F    A    Pts
Petrotrin    7    6    1    0    28    11    19
D/Force    7    5    1    1    28    10    16
QPCC    7    4    1    2    23    14    13
Paragon    7    4    1    2    24    16    13
Notre Dame    7    4    0    3    19    9    12
Malvern    7    1    1    5    8    21    4
Fatima    7    0    2    5    7    39    2
Paradise    7    0    1    6    13    30    1

Women's Championship:
Notre Dame    6    5    1    0    26    8    16
Paragon    6    3    3    0    20    4    12
Checkers    6    2    3    1    10    8    9
Malvern    6    3    0    3    9    15    9
Magnolias    6    2    1    3    13    12    7
Paradise    6    1    1    4    4    9    4
Ventures    6    0    1    5    3    29    1

BIG-FOUR FIXTURES
Today
Women: Notre Dame vs Malvern, 7pm
Men: Petrotrin vs QPCC, 9pm

Tomorrow
Women: Paragon vs HM Checkers, 7pm
Men: Defence Force vs Paragon, 9pm

The Trinidad Guardian


---

Scotland's U18 sides step up preparations for forthcoming European challenges



Jess Ross Scotland U18 women

Ulster and Czech Republic will provide the opposition for Scotland's U18 Boys and Girls this weekend as both squads continue their preparations for forthcoming European competitions.

Scotland U18 Girls travel to Prague for three matches against the Czechs on 14-16 June. The Scots are working towards competing in the EuroHockey U18 Championship II in Santander, Spain early next month.

"The training camp and matches in Prague is the first opportunity for the squad to play as a group and play against a team who we may face at the Europeans", said Scotland U18 Girls Head Coach Colin Clarke.

"We will continue to focus on the processes and the key areas that we have been working on at training. It will be an excellent learning opportunity for the players against physical opposition in a humid climate that will mirror what we will face in Spain in four weeks' time.

"The girls have worked hard to maintain their physical condition during the exam period and we have had four training sessions prior to the Prague training camp. The coaching staff and players are looking forward to the camp to make further individual and squad improvements."

Meanwhile, Scotland U18 Boys face three matches against Ulster in Jordanstown from 14-16 June with the EuroHockey U18 Championship at the end of July appearing on the horizon.

Scotland U18 Team Manager Elanor Cormack said, "The Ulster games will provide the players with their last opportunity to stake a place in the final squad for the Eurohockey Championships.

"This weekend marks the start of the final preparations for the tournament. We will be looking for good performances across the three games as the coaching team try out a few different formations and identify ideal positions across the squad."




Scotland U18 M v Wales

Scotland U18 Boys: Gordon Amour (Glasgow School of Sport & PSL Team Sport Clydesdale), Danny Cain (Watsonians & George Watson's College), Patrick Christie (CALA Edinburgh & Edinburgh Academy),  (PSL Team Sport Clydesdale & Glasgow School of Sport), Murray Collins (PSL Team Sport Clydesdale & Hutchesons' Grammar), Ally Dougall (AAM Gordonians & Robert Gordon's College), Murdo Elwis (Grange & Kinross High School), Ed Greaves (Glynhill Hotel Kelburne), Fraser Henderson (Taunton Vale & Millfield School), Jack MacAllister (Glynhill Hotel Kelburne & Glasgow School of Sport), Aedan McCrossan (Edinburgh University), Steve McIlravey (Harris Academy FP & Harris Academy), Jack McKenzie (Glynhill Hotel Kelburne & Glasgow School of Sport), John McCluskey (CALA Edinburgh & Loretto), Joe McConnell (Western Wildcats & Douglas Academy), Lee Morton (Glynhill Hotel Kelburne & Glasgow School of Sport), Ross Morrison (Grange), Angus Robb (Grange & Loretto), Fergus Sandison (Dundee Wanderers & Glenalmond), Grant Scott (AAM Gordonians & Robert Gordon's College), Robbie Shepardson (Grange & Royal High School), Jamie Wong (AAM Gordonians & Robert Gordon's College).

Scotland U18 Girls: Camilla Brown (CALA Edinburgh & Fettes College), Fiona Burnet (Clydesdale Western Lomond School), Alison Eadie (Clydesdale Western & Hutchesons' Grammar), Jennifer Eadie (Clydesdale Western & Hutchesons' Grammar), Susan Graham (Grove Menzieshill & Dundee High School), Kerry-Anne Hastings (CALA Edinburgh & Mary Erskine School), Katie Hibbert (Granite City Wanderers & Robert Gordon's College), Claire Hill Watsonians & Kelso High School), Jennifer Mathieson (Clydesdale Western & Craigholme High School), Emma McGregor (Inverleith & Firrhill High School), Waverly Miller (Watsonians & George Watson's College), Maisie Morris (GHK & Kelvinside Academy), Emily Newlands (Borders Fjordhus Rievers & Selkirk High School), Laura Page (Albany University), Kirsten Peters (CALA Edinburgh & George Watson's College), Jessica Ross (Dundee Wanderers & Morgan Academy), Rowan Sinclair (CALA Edinburgh & Mary Erskine School), Susan Al-Haddad (Western Wildcats & Glasgow Academy).

Scottish Hockey Union media release


---

West Coast Club Surrey wins Hawks Gold Cup

s2h team

CALGARY (CANADA) - West Coast Club Surrey retained the senior trophy in the Hawks Gold Cup while Canadian Field Hockey and Cultural Club, Tornoto bagged the Junior trophy at Genesis Centre here.

In the final for seniors, West Coast Club Surrey got the better off Canadian Field Hockey and Cultural Club Tornoto by 5-3 after leading by 3-1 at half time.

Calagry Red got the better of Winnipeg with an aggregate 9-8 margin in sudden death period after the teams were tited 3-3 in the regulation period and even extra time failed to produce the regult at it ended goalless. Even in the regular tie-breaker session, the deadlock continued since the teams were tied 8-all.

Earlier, in the semi-finals, Canadian Field Hockey and Cultural Club Tornoto beat Calagry Red by 13-2 after gaining a 6-2 lead in the first session. For winners, Jonathon pumped in nine goals, including fine hat-trick. Khushwant Bajwa, Ganga Singh, Gurpiar and Gurjot scored one each

For Calgary, Gurdeep Hans and Manvir Gill contributed one goal each.

In the second semi-final, WC Club Sureey beat Winnipeg by 5-2 (5-1.)

Gagan Thind (2). Devorlin (2), Sukh (1) fashioned win for Surrey.

Jaspal and Gursharan (1 each) reduced the margin for Winnipeg.

In the junior final, Canadian Field Hockey nd Cultural Club Tornoto beat Hawks Field Hockey Academy Calgary by 5-2. Edmonton Royals finished third.

Navdeep Deol (Gk) of WCC Surrey was adjudged the best player of the tournament.

Top Scorer-Jonathon of Toronto emerged the top scorer of the tournament.

Most Valueable Players (one from each team:

Senior Category: Kuljeet Singh ( Edm-A), Karamjit Grewal(Edm-B), Jaspreet Singh (Wpg),

Gulab Singh ( Saskatoon), Navjot Singh( Toronto), Charanjit Singh(WCC Surrey), Bikramjit Singh (Calgary White), Kirpal Sidhu(Calgary Red).

Special Award To Gurdeep Hans for Most Goals for hosts team.

Most Valuable Player from Junior category: Kayaljit Purba(Hawks Acc Calgary-A),

Harleen Kaur Grewal( Hawks ACC-B), Balraj Takhar ( Edm) and Jaspreeet Gill( Toronto).

MP Devinder Shorry, Manmeet Bhulllar (Service Canada Min Alberta Govt) and MLA Darshan S Kang distributed the prizes.

Stick2Hockey.com


---

RIP Kattrivale

Its with deep regret to inform you that former football and hockey international refree and umpire Mr Kathrivale father of Mr Ananthavale (CIMB) have passed away this morning.

May his soul rest in peace.

Funeral today at 5pm at Loke  Yew Crematorium this evening.

Malaysian Hockey blogspot