All the news for Tuesday 19 November 2013

RSA teams victorious on opening day of Africa Cup for Nations

World Cup berths up for grabs at tournament in Nairobi, Kenya



Jonty Robinson of South Africa has fully recovered from Dengue fever to take part. (Photo: SA Hockey / Marcel Sigg)

South Africa's men and women have made the perfect start in their respective quests to seal a place at next year's Rabobank Hockey World Cup in The Hague, with both winning their opening matches at the Africa Cup for Nations continental championship in Nairobi, Kenya.

South Africa men claimed a 6-2 win over Ghana to get their campaign off to a flying start and top the table at the end of Day 1, while Egypt were also victorious thanks to a narrow 3-2 win over host nation Kenya. 

South Africa women were 3-1 winners against Kenya, although they did not end the day at the top of the table. That privilege went to Ghana, who recorded a stunning 18-0 winner over Tanzania.

The action resumes on Tuesday when the women of Kenya face Tanzania before table toppers Ghana and South Africa go head to head. South Africa men are involved in arguably the match of the day when they clash with Egypt, with the day's play finishing with Ghana playing tournament hosts Kenya.

Hockey Kenya are providing regular updates on the tournament via their Facebook and Twitter pages. Click the below links to find out more.
Hockey Kenya Facebook
Hockey Kenya Twitter

2013 Africa Cup For Nations – Day 1 Results.
Men
Egypt 3-2 Kenya
South Africa 6-2 Ghana
TEAM

P

W

D

L

GF

GA

GD

PTs

RSA

1

 

1

 

0

 

0

 

6

 

2

4

3

EGY

1

 

1

 

0

 

0

 

3

 

2

1

3

KEN

1

 

0

 

0

 

1

 

2

 

3

-1

0

GHA

1

 

0

 

0

 

1

 

2

 

6

-4

0

Women
Ghana 18-0 Tanzania
South Africa 3-1 Kenya
| | | | | | | | | | | | | | | | | |
| --- | --- | --- | --- | --- | --- | --- | --- | --- | --- | --- | --- | --- | --- | --- | --- | --- |
| TEAM | | | P | | | W | | D | | L | | GF | | GA | GD | PTs |
| GHA |   |   | 1 |   |   | 1 |   | 0 |   | 0 |   | 18 |   | 0 | 18 | 3 |
| RSA |   |   | 1 |   |   | 1 |   | 0 |   | 0 |   | 3 |   | 1 | 2 | 3 |
| KEN |   |   | 1 |   |   | 0 |   | 0 |   | 1 |   | 1 |   | 3 | -2 | 0 |
| TAN |   |   | 1 |   |   | 0 |   | 0 |   | 1 |   | 0 |   | 18 | -18 | 0 |
---

Dynamic duo parted for Black Sticks world final

Kayla Sharland says squad will miss `solid rock' Emily Naylor in World League games.

By David Leggat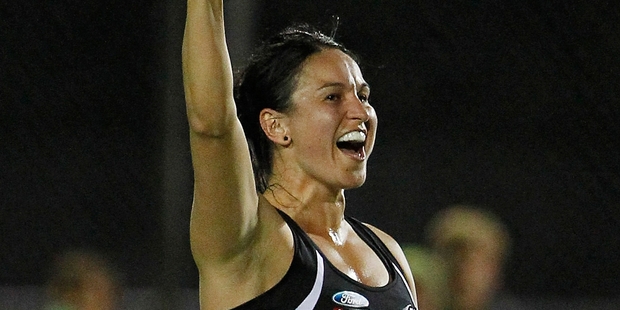 Kayla Sharland has almost always toured with fellow veteran Emily Naylor, who is one of three key players missing the finals. Photo / Christine Cornege

Kayla Sharland, Emily Naylor. The names go hand in hand in the Black Sticks squad. Where one has gone, generally so has the other. Both hail from Manawatu. Captain Sharland has 192 caps going back to her debut 10 years ago; Naylor has played 225 times since 2004 and is a senior figure in the leadership group.

But it won't be so at the World League final in Argentina, starting on November 30.

In a rare splitting of two of New Zealand's finest players, Naylor is sitting the event out as she's to be bridesmaid at former international Stacey Carr's wedding.

Sharland, in the half of the Black Sticks squad which flew out to Chile yesterday (the other half went a day earlier), admits she'll notice the absence of her longtime teammate.

"I was actually thinking it's going to be a bit odd not having Emily there," said Sharland, a year older than Naylor at 28.

"Pretty much every tour I've been on she's been there.

"But the other girls will step up in leadership roles and we'll have to work harder in defence because Emily is a solid rock at the back. She picks up a lot of scraps and we'll have to be on our game."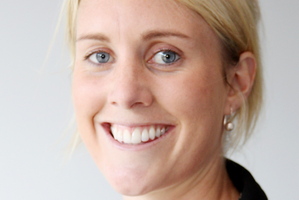 Emily Naylor. Photo / Warren Buckland

Naylor's unavailability compounds a problem for the Black Sticks, who are missing two key, experienced players - striker Katie Glynn, the most prolific goalscorer for the national women's team, and midfielder Stacey Michelsen, both recuperating from knee injuries.

Sharland acknowledged that the vast knowledge of a combined 470 caps could not easily be replaced.

However she is confident the younger players coming into the squad, notably Canterbury striker Sophie Cocks and defenders Liz Thompson of Auckland and Brooke Neal from Midlands, will gain from the trip.

All three made debuts in the Oceania Cup in Stratford at the start of this month, but have only 11 caps between them.

"You always want your top players around, and [Glynn, Naylor and Michelsen] are all quality, world-class players so to not have them in the side is obviously disappointing.

"But the young girls will learn a lot. I thought in their debuts against Australia (at the Oceania Cup) they performed well and held their own. It's going to be a good challenge for everyone."

Sharland said they had played well in the national league and the junior programme "so I think they'll handle it well, as long as we support them and help them through, they'll be fine".

World No3 New Zealand will open the tournament against world No7 China on December 1, with games against world No2 Argentina a day later, and Australia, ranked sixth, on December 4. New Zealand have warm-up matches against world No18 Chile in Santiago before travelling north to Tucuman.

Black Sticks squad

Black Sticks squad for World League final, Tucuman, from Nov 30 to Dec 8:
Goalkeepers: Sally Rutherford (Midlands), Amelia Gibson (Canterbury)
Defenders: Brooke Neal (Midlands), Danielle Jones (Auckland), Liz Thompson (Auckland), Rhiannon Dennison (North Harbour), Pippa Hayward (Canterbury), Rose Keddell (Midlands), Bridget Blackwood (Canterbury)
Midfielders: Kayla Sharland (c, Central), Julia King (Auckland), Gemma Flynn (Midlands), Petrea Webster (North Harbour), Anita Punt (Capital), Sam Charlton (Midlands)
Strikers: Krystal Forgesson (Auckland), Olivia Merry (Canterbury), Sophie Cocks (Canterbury)

The New Zealand Herald


---

England's Georgie Twigg hoping for game time before World League Final

By: Graham Wilson



Georgie Twigg is hoping to get her eye in before the World League Final

GEORGIE TWIGG is determined to get her eye in before jetting off to the Argentina World League Final tomorrow (Wed).

Twigg is taking on her team-mates at ping pong today (Tues) at London's Bounce club, courtesy England's Investec sponsors.

Coach Jason Lee will be hoping the midfielder is full of passing shots come Argentina after she scored in Great Britain's 3-1 win over Germany in Mannheim.

Lee's side lost the other two matches by the same scoreline but, importantly, Bowdon Hightown's Sally Walton, who injured ankle ligaments in the European Championship, is fit for the Argentina tournament where England face Korea in the opening game of the top eight event, which includes Olympic champions Holland and European champions Germany in their group.

Twigg's club Surbiton climbed to third in the Investec Premier Division after beating Beeston 6-2. Canterbury came back from a goal down to score a crucial 3-2 win over Clifton while two goals in three minutes gave leaders Reading a 2-0 win over Bowdon.



England coach Jason Lee [GETTY]

In the men's NOW: Pensions League, Sam Ward converted a penalty corner for champions Beeston to register a narrow 1-0 win over rivals Cannock to make it nine wins out of nine. They lead by seven points at the halfway stage.

Cannock had some compensation in the cup knocking out Reading 5-3 in a penalty shootout after the tie finished 3-3.

But the Bees are pleased with their performances so far, especially under their coach Matt Taylor and with David Ames pulling all the strings in midfield. Beeston manager Graham Griffiths said: "At the start of the season we were being written off by many in the know.

With seven international players moving on to pastures new, we had to change the squad around considerably. We have developed a new style of play and the credit for this seamless change, is down to our new head coach, Matt Taylor, who has demonstrated why he is now considered the best club coach in the country. We now have two tough league games, Wimbledon and Reading, before the break and need to dig in deep to maintain our progress."

Daily Express


---

Surbiton serve warning of title credentials after Giselle Ansley double

By Rod Gilmour



Doubling up: Strikes either side of half-time from Giselle Ansley earned Surbiton the points Photo: ADY KERRY

Telegraph Sport rounds up the weekend action in the Investec Women's and NOW: Pensions Men's Premier Divisions

Investec Women's Premier Division

Beeston 2 Surbiton 6

Devon-born defender Giselle Ansley, who made her England debut in February, fired a superb brace to lift Surbiton into third last night.

The Londoners were four goals up at the break thanks to Sandra Frankland, Ansley, Sarah Page and Sarah Haycroft, the captain.

Second-half strikes from Ansley and Vicky Bryant sealed the win, while Beeston found consolation from Phoebe Richards and Lottie Porter.

Quote of the week

"We won the ball up field, were far more clinical and did well to kill the game off."
Sarah Haycroft, Surbiton captain

Elsewhere in the division…

Bowdon Hightown held leaders Reading to a goalless draw until half-time before two goals in three minutes sealed the win.

Canterbury battled back from a one-goal, half time deficit to beat rivals Clifton 3-2. Meanwhile, Jane Sixsmith, the 1992 Olympic bronze medallist, scored for Sutton Coldfield in their 2-1 loss to University of Birmingham.

NOW: Pensions Men's Premier Division

Forsyth provides killer instinct to share spoils

East Grinstead 2 Surbiton 2

After 16 years honing his talent with Scottish side Kelburne, Alan Forsyth has hit the ground running in his first season in London.

Under the lights in Sussex, a resurgent Surbiton rescued a point thanks to Forsyth's brace, his sixth goal of the season coming two minutes from time.

Glenn Kirkham and Tim Deakin had twice given East Grinstead the lead before GB under-21 international Forsyth's late theatrics.

Quote of the day

"We're into the second half of the season so now it's a sprint to the line to pick up points."
Todd Williams, Surbiton coach

Elsewhere in the division...

Top-scorer Sam Ward helped leaders Beeston eke out a tight 1-0 win at Cannock, while Reading were severely tested by Loughborough Students, coming through 2-1.

Meanwhile, Hampstead and Westminster secured their first victory in more than a month when they won 2-1 at home to Canterbury. An Ali Brogdon brace saw Wimbledon also win 2-1 against Sheffield Hallam.

The Telegraph


---

Glynhill Kelburne stretch ahead in the league

Weekend round up

Aberdeen Asset Management Men's Division 1

Glynhill Kleburne stretch their lead at the top with a convincing 4-0 win over Western Wildcats at Glasgow's National Hockey Centre on Saturday. The Paisley based players Michael Christie, Mark Ralph, Lee Morton and John Christie all making it all on to the score sheet.

Inverleith may be sitting in eighth but they have found form in the recent weeks away from home, they drew 1-1 with Grove Menzieshill this weekend leaving them just one point behind Edinburgh University.

The students drew 1-1 with inform Hillhead, who came back from 1-0 down to draw level and secure at least a point to help them stay at the top end of the table.

PSL Team Sport Clydesdale beat struggling AAM Gordonians 2-1 at home, which sees them move up to fifth, keeping their chances of a playoff position very much alive.

Bottom side Dundee Wanderers could not repeat there earlier 2-1 win over Grange at the weekend and lost 5-2 to the fourth place side. The Edinburgh based side fought hard coming back from 1-0 and 2-1 down to come away with all three points.

Aberdeen Asset Management Men's Division 2

Uddingston scored a total of 19 goals this weekend in their double header proving why they are topping the table. Their first match of the weekend saw an 8-0 win over fourth place Aberdeen GSFP, followed by a staggering 11-0 over struggling Glasgow University.

Second place Watsonians are closing the gap between them and top team Uddingston as they won 6-1 over tenth place CALA Edinburgh, there are currently only four points between the top two sides.

Plenty of goals from University of St Andrews beating Alpha data Carnegie 8-1 whilst Falkirk GHG won 6-1 over bottom side FMGM Monarchs.

Erskine Stewart Melville convincingly beat Stepps 5-0 at home, while Granite City Wanderers won a tight match 4-2 against Glasgow University.

Aberdeen Asset Management Men's Division 3

A brave performance from bottom side Ayr this weekend, despite losing 3-0 to undefeated 2020 Renewables Greenock.

Second place Perthshire put on a great show with an 8-3 win over Highland at home this weekend. University of Strathclyde drew with University of Dundee, 2-2 a positive result for both teams helping them both move up a place in the table.

Eighth place Giffnock, who are on joint 14 points with Highland and University of Strathclyde, won a thrilling match against Harris Academy 4-3. Last time these two met it was a 5-5 draw, Giffnock will be pleased after only winning four matches so far this season.

Fifth place Waverly Inveresk Trinity hosted ADTI Aberdeen University and took the three points with a 5-2 win.

Regional

Central Division 1

Edinburgh University II had an outstanding performance at the weekend with a 10-0 win over University of Stirling. They are lying fifth and only one point separates them and Kelburne Thomsons Cycles II with both teams having only played eight games.

Top side Grange II were stretched this weekend and almost lost their undefeated run to bottom side Western Wildcats II, but the Edinburgh based side won by one goal 3-2.

Inverleith II beat their local rivals, struggling Edinburgh University III 3-1.

Third place Hillhead II won 7-1 against Grange III away from home, the Glaswegians have had a good run of form recently taking points from their last six matches.

Second place PSL Team Sport Clydesdale II travelled away and secured a 6-2 win over Stepps II.

Central Division 2

Second place Anchor could not knock the unconquered Rottenrow Blue Sox off the top, with a 3-0 win to the Blue Sox. At the other end of the table, bottom side Livingston & West Lothian got their first win and points of the season, beating CALA Edinburgh by one goal, 2-1.

Clydeside move up the table to fifth after a 4-0 win over GHK who only sit two points behind the Lanark based side.

Falkirk GHG II move up to ninth after putting eight past PSL Team Sport Clydesdale III, who have dropped to eleventh after their eighth loss this season.

A positive win for Erskine Stewart Melville II beating fourth place East Kilbride 3-1, the Edinburgh based side have only taken one point away from their last four matches so will be pleased with this win as they move up the table to eighth.

Uddingston II won 3-0 against struggling Alpha Data Carnegie II and Watsonians II travelled away and won 4-0 over Glasgow University II.

North Division

AAM Gordonians II confirmed why they are top of the table with a 11-3 win against Aberdeen GSFP III. Second place Grove Menzieshill II won 3-1 over ADTI Aberdeen University II as they close the gap between them and top Gordonains II by one point.

Aberdeen GSFP II move up to third after a 1-0 win over Granite City Wanderers II.

Scottish Hockey Union media release


---

Grove Menzieshill storming through the league

Weekend Round Up

Aberdeen Asset Management Women's Division 1

Grove Menzieshill have twelve wins out of twelve games after another goal fest, producing a 7-0 win over fifth place Glynhill Kelburne, the Edinburgh based side are 11 goals ahead of the chase pack and storming their way through the league.

Second place Milne Craig Clydesdale Western won 3-1 over CALA Edinburgh who haven't won a home match since the beginning of the season. Grange EL move off the bottom after a 2-1 win over GHK.

Fourth place Dundee Wanderers won 2-1 against Western Wildcats, Wanderers are on joint points with 27 points with Edinburgh University. The students won 5-3 in a thrilling match against tenth place Watsonians.

Aberdeen Asset Management Women's Division 2

Hillhead won 7-0 over Granite City Wanderers as they extend their lead with ten wins out of eleven matches.

In the middle of the table Glasgow University drew 2-2 with Borders Fjordhus Reivers, there may be seven points between the two teams but the students have got two games in hand to their advantage.

At the bottom end of the table, Haddington couldn't quite secure their first win but came away with one point, as they drew 1-1 with University of Dundee.

Inverleith drew 1-1 with second place AAM Gordonains, which sees the Edinburgh side move up to third.

Aberdeen Asset Management Women's Division 3

Waverly Inveresk Trinity move up to second after their 2-0 win over Ayr, they are on the same number of points as Stirling University.

Stirling University drop to third after losing 2-1 to lower team Aberdeen, whilst ADTI Aberdeen University lost 2-0 to University of Strathclyde.

Top team University of St Andrews beat struggling Bon Accord MBC 4-0, the students have only dropped one point so far this season and are proving themselves as the team to beat.

Championship

Division 1

Milne Craig Clydesdale Western II top the table after a 5-1 win over CALA Edinburgh II. Edinburgh University II won 4-0 over Glasgow Accies and Milne Craig Clydesdale Western III drew 1-1 with Grove Menzieshill A.

Division 2

Stirling Wanderers beat Watsonians A by one goal, 3-2 seeing the Wanderers move to second. Edinburgh University III won 3-0 over Grange EL II to top the table.

Scottish Hockey Union media release


---

Good for gold even with second string

By Jugjet Singh

THE Malaysian national men's hockey team are set to deliver their 14th Sea Games gold medal in Myanmar, even by fielding left-overs from the senior and juniors squad.

Coach Tai Beng Hai will mix-and-match juniors who do not make the grade for the World Cup in New Delhi, as well as a smattering of experienced players like goalkeeper Roslan Jamaluddin, Azlan Misron, Madzli Ikmar and Baljit Singh.

"The target is gold, and I will pick players after the juniors squad for the World Cup is named, as well as select a few experienced hands.

"There are several experienced players who will not feature in the Sea Games, as they need a rest after a hectic year of playing," said Beng Hai.

In reality, it would be brutal to select players who have seen action at the world level as it would serve no purpose other than to beat the living daylights out of Myanmar, Thailand, Singapore and Vietnam.

The men will play against Vietnam on Dec 15 and then Thailand (Dec 16), Singapore (Dec 18) and Myanmar (Dec 19). The final is on Dec 21.

Malaysia only failed to win gold in the 1973 Singapore Sea Games, where they lost to the hosts. Other than that, it has been a clean sweep every time hockey featured in the Games.

"We have a proud tradition to uphold, and that is why I will be selecting players who will deliver, and not hop on the bus for a joy-ride," said Beng Hai.

New Straits Times


---

Malacca off to a flying start

By Zainuddin Muhammad

MALACCA sprang a surprise by beating Negri Sembilan 1-0 on the first day of the National Under-14 Hockey Tournament in Kuala Terengganu yesterday.

Ranked lower than their opponents who finished third in last year's competition, Malacca claimed full points in the Group B opening match when Amir Wafiq Aizat converted a penalty corner in the 20th minute.

Malacca manager R. Manogaran said the result was tremendous considering three of the team's key players from the Bukit Jalil and Bandar Penawar sport schools only arrived a few hours before the match.

"They took the bus here from their schools and they were obviously tired from the long journey but that did not stop them from playing their best hockey, especially goalkeeper Luqman (Nurharith Azman) who did well to keep a clean sheet.

"It was a pretty even game with both sides having ample scoring chances but it was us who found the lucky break from one of the penalty corners and although it is still early days, we are now more confident that our semi-final aim is within reach," he said.

Negri Sembilan manager R. Subramaniam said it was unfortunate that his team failed to take advantage of their numerous scoring chances throughout the morning match at Batu Buruk Hockey Stadium.

"We enjoyed a bigger share of possession, we controlled most of the match but they were the ones who scored.

"It's a disappointing result but we can't let one defeat dictate the whole of the tournament as we are here to at least secure a semi-final berth and that is what we are going do," he said.

In the Group A opening match, Kedah beat Sarawak 6-3.

In the girls category, Terengganu had little trouble against Sarawak when the hosts went on a scoring spree late in the match, winning 6-2 at Gong Badak Hockey Stadium.

RESULTS: Boys' Group A: Kedah 6 Sarawak 3, Perak 8 Perlis 1, Penang 2 Sabah 2. Group B: Negri Sembilan 0 Malacca 1, Terengganu 1 Pahang 3.

Girls' Group A: Sarawak 2 Terengganu 6, Malacca 5 Pahang 1. Group B: Kelantan 1 Penang 6.

TODAY-- Boys' Group A: Kuala Lumpur v Perlis, Kedah v Sabah, Perak v Sarawak. Group B: Johor v Malacca, Terengganu v Kelantan, Negri Sembilan v Pahang.

Girls' Group A: Kuala Lumpur v Malacca. Group B: Selangor v Johor, Kuala Lumpur v Malacca.

New Straits Times


---

Perak show no mercy in boys' hockey meet

by S. Ramaguru



No kid stuff. A Terengganu player (in blue) rides a robust tackle from a Pahang player on the opening day of the MHC-Milo Under-14 hockey championship in Kuala Terengganu on Monday. - The STAR/ Zabidi Tusin

KUALA LUMPUR: Two-time champions Perak opened their campaign in the MHC-Milo Under-14 hockey championships with an emphatic 8-1 win over Perlis at the Batu Buruk Hockey Stadium in Kuala Terengganu on Monday.

The Group A match was supposed to be held in the morning but it was switched to the evening as Perak had only arrived in Kuala Terengganu on Sunday night.

Although the Perak players were tired from the long road trip as well as their involvement in the Premier Schools Championships in Kuala Lumpur, they still proved too strong for Perlis.

Striker Arief Sabron was Perak's hero with five field goals. He was on target in the first minute, 40th, 52nd, 53rd and 65th minutes.

Mohamed Azwan Haziq (30), Mohamed Ariff Ikheman (35th) and Mohamed Nursyahmi (69th) were the other scorers.

Mohamed Syukur Abu Bakar netted Perlis' consolation goal in the 16th minute.

Perak coach Mohamed Ezral Ariff was pleased with his team's performance.

"We only led 2-1 at half-time. But once we settled down, we managed to make full use of our chances in the second half. We have a good side with eight players from last year's team.

"The target is to make the semi-finals first. There is still a long way to go and we will not take any team for granted. Our players have been playing a lot of matches recently. They have enough experience to put up a good showing here," said Mohamed Ezral.

Earlier in the morning, Malacca stunned Negri Sembilan, last year's semi-finalists, 1-0 in a Group A match.

Amir Wafiq Aizat starred for Malacca, netting a penalty corner attempt in the 20th minute.

Meanwhile, the non-appearance of the Perak team marred the inaugural girls' competition at the Gong Badak Hockey Stadium.

Perak were down to play Kuala Lumpur in a Group A match in the morning, but they failed to show up.

With Perak's withdrawal, there are now 11 teams in action.

Hosts Terengganu kicked off their campaign in style, whipping Sarawak 6-2 in Group B.

Malacca also got off to a winning start, beating Pahang 5-1 in Group A.

The Star of Malaysia


---

Pakistan colts to play senior counterparts

KARACHI: Pakistan hockey team probables, preparing for next month's Junior World Cup, will reassemble in Lahore for the final phase of their training camp starting today.    

A total of 40 players took part in the opening phase of the camp that began last month in Islamabad. However, only 29 players were selected to attend the second and final phase.

Team head coach and manager Manzoorul Hassan said that an extensive programme has been planned for the final session that will continue till the team's departure.

As many as 16 teams will vie for honours at the Junior World Cup scheduled to be held from December 6-15 in New Delhi.

"Our plans also include four practice matches with the senior team," Hassan told The Express Tribune.

"The players will come after a week's break. We will assess their fitness before finalising the schedule of these matches.

"The idea is to give adequate match practice to junior probables and matches against their senior counterparts will rightly serve the purpose."

The Pakistan senior team, comprising several members of the junior team, recently retained with the Asian Champions Trophy title in Japan.

The junior teams have been divided into four groups with Pakistan slotted in Pool A along with Egypt, Germany and Belgium.

"We are in a tough group and our initial target will be to clear the first stage," concluded Hassan.

The Express Tribune


---

Women's National Program Target 2017 Talent Identification Camp

Start of the campaign towards 2017 Junior World Cup and 2020 Olympics

Diane Gillis




34 of Canada's most promising young athletes took to Wright Field this past week for the Women's National Program Target 2017 / Towards Tokyo Talent  Identification Camp.

This event was the start of the Program's campaign towards competing in the 2017 Junior World Cup and the 2020 Tokyo Olympics.

Hailing from Alberta , BC, Ontario, and PEI and under the watchful eye of the Women's National Team Coaching Staff, the prospects tested, trained and competed over the four day camp.

Of the group that attended the camp, 27 athletes are available for the 2016 Junior World Cup Qualifier of which 26 will be eligible to compete at the 2017 Junior World Cup.

Nine other athletes included were identified from the 2013 CIS Tournament and by provincial associations. All athletes were vying for future selection in the senior program for 2014 and beyond.

This camp was a chance for athletes to highlight their skills in an effort to be identified as a potential member of the National Team Program.

The past six months has been an exciting time for Women's Field Hockey in Canada. The Senior Team won two bronze medals, the first at the Pan-American Cup in Argentina and then at the Hockey 9's International Super Series in Australia. Looking ahead, the next major competition is the 2014 Commonwealth Games to be held in Scotland this summer. The U21 program also played in the Women's Junior World Cup this past July in Germany.

It is an exciting beginning for the new group of U21 athletes who have begun to prepare for the JWC two years ahead of previous groups and 7 years ahead of the Tokyo Olympics. 

"Long term elite athlete development will assist our programs quest for sustainable success on the International stage." stated Women's Head Coach, Ian Rutledge.

"The ability on show was impressive and the timing of the program is right to ensure that we tracking and actively developing talented athletes towards Olympic success", continued Rutledge.

This long-term a strategic approach to athlete development will make for a very strong and well-prepared group of athletes to represent their country in the future.

Another two Identification & Development Camps will take place in December in Ontario and Vancouver in early 2014, where coaches will again access talent and provide programming to athletes from all parts of the country, prior to refining the Squad for 2014.

Women's National Assistant Coach, Robin D'Abreo, who will lead the Junior campaign, commented " I'm excited by the level of talent and potential for growth in our identified athletes.  They approached the camp with a fearlessness that reflected both a belief in their own ability and openness to a new philosophy and approach we are taking to the game at the national level.  I'm confident that we will have the base to realize both junior and senior level success    in the Junior World Cup and Olympic campaigns that follow."

Field Hockey Canada media release

---

Big turn-out for triple Olympian Kirpal's funeral



Triple Olympian, Kirpal Singh Bhardwaj

The funeral of hockey Olympian, Kirpal Singh Bhardwaj, took place in London today (18 November 2013). He lived in Stanmore, London. Over 200 people attended the funeral service to pay their final respects.

Kirpal played right back for Kenya at three Olympic Games – Rome 1960, Tokyo 1964 and Mexico City 1968.

Born in Tororo, Uganda, he studied at Government Indian School, Kampala and went to India for further studies. He studied at Khalsa High School, Batala, Punjab; Hindu College, Amritsar and graduated as a Technical Draughtsman at Punjab University.

He learnt his hockey in Punjab in 1955/56 and represented Hindu College, Amritsar at the Punjab University Hockey Tournaments twice. He was awarded College Colours in Amritsar in 1955/56.

He played for the famous Sikh Union Nairobi Club from 1957 to 1969 and was a member of the team that won the MR D'Souza Gold Cup for the first time in 1959. The Club won the famous Gold Cup a record 7 times during this period.



Kenya Olympic Team 1960 on board HMS Royal Ark. Kirpal Bhardwaj is 4th left, front row. 5th left front row is Jack Simonian.

Kirpal represented Kenya from 1959 to 1968, a period when the Country was at her peak in international hockey, earning 95 caps.  He played during the period Kenya were amongst the best teams in the world and they played India and Pakistan regularly, both home and away. Kenya finished 6th at the Tokyo 1964 Olympic Games, the best position in the Country's Olympic history.

The trio of Jack Simonian in goal, Kirpal Bhardwaj as right back and Avtar Sohal as left back was the backbone of the national and club team during this golden period in the 1960s.

He was employed by Sir Alexander Gibb & Partners in Nairobi, Kenya from 1970 to 1979 and worked for the parent body in Reading, Berkshire in the UK when he emigrated to the UK in 1980.

In April 2005, when London was bidding to become the host city for the 2012 Olympic Games, Kirpal was among 30 Sikh Olympians who pledged their support for London at a large gathering in Trafalgar Square.

Fittingly, Jack Simonian, Kirpal's team mate at the three Olympics gave the eulogy at the funeral. "Just three words sum it up - A good man" said Simonian. "He was a proper gentleman, a very gentle, caring and humble person. Never outspoken, it was a real pleasure knowing him."

Flower tribute at the funeral.

Hockey was well represented at the funeral service and included Olympians Brajinder Daved; Davinder Deegan; Amarjeet Marwa; Harvinder Marwa; Surjit Rihal; Jack Simonian; Malkit Sondh.

Kirpal is survived by his wife Rajinder, daughter Sandeep and son Randeep.

Sikh Hockey Olympians


---

Dhyan Chand should have been the first sportsperson to get Bharat Ratna




Bengaluru: The send-off that Sachin Tendulkar received was well deserved. No other sportsperson of his generation has paralleled his performance. In what looked like an emotional decision, he was conferred with Bharat Ratna, thus making him the first sportsperson to win the award.

As we were living in the present, the biggest question that arises should we forget our past. While there is no doubt that Tendulkar deserves the Ratna, isn't it unfair to forget our first ever sporting superstar – Dhyan Chand.

The only mistake that Dhyan Chand did is that he played hockey at a period when it was a religion, whose place has been taken by cricket. May be he was the first sportsperson, who put India on the sporting map and made the world stand up and take notice of India.Such was the Dhyan Chand's ability that he was appreciated by none other than Hitler during the Olympics in Germany. For all those who argue in Favour of Tendulkar should remember that Dhyan Chand played at a time when cricket was an elite sport and hockey was the sport of the common man.

Just like Tendulkar, Dhyan Chand has almost every possible record in hockey and some of which stand even 70 years later and retuned with gold medal all three times he played Olympics.

It was the period when India were ruled by the British and despite the presence of many other good players, the hope of the nation rested on him. 

Look at some of his anecdotes…

Once, while playing a hockey game, Major Dhyan Chand was not able to score a goal against the opposition team. After several misses, he argued with the match referee regarding the measurement of the goal post, and amazingly, it was found to not be in conformation with the official width of a goal post under international rules.

After India played its first match in the 1936 Olympics, Dhyan Chand's magical stickwork drew crowds from other venues to the hockey field. A German newspaper carried a banner headline: 'The Olympic complex now has a magic show too.' The next day, there were posters all over Berlin: Visit the hockey stadium to watch the Indian magician Dhyan Chand in action.

Legend has it that the Fuhrer was so impressed by Dhyan Chand's wizardry with the stick that he offered the Indian a chance to move to Germany and the post of Colonel in his army, which the Indian is said to have declined with a smile.

During a match with Germany in the 1936 Olympics, Dhyan Chand lost a tooth in a collision with the particularly aggressive Germany goalkeeper Tito Warnholtz. Returning to the field after medical attention, Dhyan Chand reportedly told the players to "teach a lesson" to the Germans by not scoring. The Indians repeatedly took the ball to the German circle only to backpedal.

Cricket world's legend Don Bradman and Hockey's greatest player Dhyan Chand once came face to face at Adelaide in 1935, when the Indian hockey team was in Australia. After watching Dhyan Chand in action, Don Bradman remarked "He scores goals like runs in cricket"

Residents of Vienna, Austria, honoured him by setting up a statue of him with four hands and four sticks, depicting his control and mastery over the ball.

A tube station has been named after him in London, along with 358 other past and present Olympic heroes, in the run-up to the Games, starting on 27 July 2012. The Transport for London has brought out a special 'Olympic Legends Map', detailing all 361 tube stations. Only six stops have been named after hockey players, with the three Indians - Dhyan Chand, Roop Singh and Leslie Claudius - cornering the majority.

In Holland, the authorities broke his hockey stick to check if there was a magnet inside.

Dhyan Chand is to hockey what Pele is to football and Don Bradman is to cricket. While Tendulkar might be the fervour of time, it is rather logical that the first sports superstar is conferred with Bharat Ratna.

The Asian Age