All the news for Monday 12 August 2013

Argentina win again; first points for Mexico at Pan American Cup

2013 Pan American Cup, Men – Brampton - Day 2

Yan Huckendubler, PAHF



Juan Canessa dives in for Uruguay (Photo: PAHF / John Warren - First Frame Photography)

Mexico earned their first win at the Pan American Cup in Brampton, narrowly edging Uruguay (2-1). Argentina had no problem disposing of the USA (8-0) to secure their semi-final berth.

Match 6 - USA vs. Argentina: 0-8 (half-time: 0-4)

USA were also playing their first match of the competition and were facing a tough opposition, Argentina having already found their rhythm against Mexico. It did not take long for the South Americans to jump into the lead by Facundo Callioni, already his 5th goal of the competition.

Argentina were totally dominating the proceedings and added 3 more goals at regular intervals, despite a solid American defence, well backed by Chris Rea in goal. Half-time was reached with a comfortable lead for Argentina (4-0) and they kept their relentless scoring spree after the break, with a special mention for Guillermo Schickendantz who scored a superb reverse stick goal in an impossibly narrow angle.

Final score was 8-0 for Argentina, already moving them into the semi-finals.

For more information and pictures of USA vs. ARG, click here.

Match 5 - Mexico vs. Uruguay: 2-1 (half-time: 0-0)

Uruguay played their first match of the Pan American Cup after their unfortunate travel delay (their plane was hit by lightning after leaving Montevideo…) and were immediately under pressure from the young Mexicans, who had already found their competitive rhythm in their match against Argentina. 

Mexico were all over the Uruguayan circle in the opening 20 minutes but could not generate clear opportunities and Uruguay managed to weather the storm. Play became more equal and teams traded penalty-corners, but to no avail and the score was still 0-0 going into the break.

Play flowed back and forth in second period, but neither team could take control of the proceedings and very few scoring chances were generated. Joaquin Rodriguez Bermudez had a good opportunity for Uruguay when he arrived alone in the circle, but Moisés Vargas in the Mexican goal cleared the ball with a strong sliding stick save.

This was the wake-up call Mexico needed and they scored on the next action, Guillermo Pedraza collecting the ball after a broken penalty-corner and slotting it neatly under Jose Lasa in the Uruguayan goal. Alex Valdes added another goal for Mexico soon after, showing great individual skills to pivot twice in the circle and put the ball out of reach of the goal-keeper.

Uruguay came back within one goal by Maximiliano Tixe, setting up a hot final end of match, but Mexico held tight to earn their win of the competition (2-1).

For more information and pictures of MEX vs. URU, click here.

Schedule for Monday August 12:
15h00: USA vs. Uruguay
17h00 : Chile vs. Trinidad & Tobago

Pan American Hockey Federation


---

Trinidad & Tobago post solid victory; Canada held to a draw by Chile

2013 Pan American Cup, Men – Brampton - Day 2

Yan Huckendubler, PAHF



Photo: Chris Teixeira

Trinidad posted a solid victory against Brazil (5-2) and show that they will be serious contenders for a semi-final berth in Pool A. Canada dropped a 2-goal lead and were held to a 2-2 draw by Chile.

Match 8 - Chile vs. Canada: 2-2 (half-time: 0-2)

Last match of the day promised to be exciting, between Canada, ranked 2nd in the competition, and Chile, ranked just behind them in 3rd. Canada were not too impressive against Brazil on opening day, while Chile were idle because of the delay to the Trinidad & Tobago team.

First opportunity was for Canada on a penalty-corner, but Scott Tupper's powerful flick was coolly saved by Adrian Henriquez in the Chilean goal. Dave Carter was also called into action in the Canadian goal, with a good reflex save on a deflection from close range. Canada earned another penalty-corner after an effective run on the left wing by Ben Martin, but the Chilean keeper was again on the ball with a clean glove save.

Canada were finally rewarded for their hard work in the 21st minute, when Matthew Guest scored from close range, his 2nd goal of the competition, proving that he has well recovered from his nasty injury sustained during the World League in Paris. Canada increased their lead on a similar play a few minutes later by Matthew Sarmento, to establish a more comfortable 2-goal cushion.

Canada had a series of penalty-corners in the final minute of the period, but the Chilean defense read well Scott Tupper's variations and the score stayed at 2-0 in favor of Canada going into the break.

Second period started with a lengthy stoppage of play after a hard head-on collision between two players, and it took a while for the two teams to find back their tempo. Canada were quicker into the saddle, with a chance for Dave Jameson after good work by Mark Pearson on the right of the circle, but the shot was too soft to worry the keeper. Chile had a chance at the other end when a bouncing ball eluded two Canadian defenders and reached a Chilean forward alone in the circle, forcing Dave Carter to stand tall to thwart the shot from very close range.

Canada continued their misfortunes on penalty-corner and could not increase their lead. With 20 minutes left in the game, Chile started to press higher. They took advantage of a 2-men advantage after cards were handed to Canadians and scored by Sven Richter, then immediately after by Jose Zirpel on penalty-stroke, to come back level 2-2 with 14 minutes left in the game, setting up a torrid end of game!

Richard Hildreth had a superb opportunity when he was set-up alone in the circle by Iain Smythe, but he hesitated to take his chance and the defenders had time to close on him. Canada were all over the Chilean circle in the final 5 minutes of play, and even had another chance on penalty-corner, but the Chilean defense was well regrouped to protect their goal and were soon celebrating their good start in the competition.

Canada on the other hand were dejected to have dropped their 2-goal lead and can certainly regret their numerous fruitless penalty-corners.

For more information and pictures of CHI vs. CAN, click here.

Match 7 - Brazil vs. Trinidad & Tobago: 2-5 (half-time: 0-2)

Trinidad & Tobago, having finally arrived in Brampton, were obviously eager to get into action and rushed forward from the opening whistle. They scored their first goal in the third minute by their captain, Dwain Quan Chan, from a scramble in front of Hubertus Reinbach in the Brazilian goal.

Brazil promptly settled their nerves and play became more balanced, flowing back and forth in an entertaining way. The South Americans were playing a dynamic style of attacking hockey, but Trinidad were defending cleverly to cut the options for passes and Andrey Rocke was seldom in danger in the Trinidadian goal.

Veteran Kwan Browne (288 Caps) showed that he still had plenty of speed, running away from the Brazilian defense only to see his shot deflected by the keeper. He was on target a few minutes later on a penalty-corner, slotting a powerful ball perfectly in the corner of the goal, completely out of reach of the keeper.

Half-time was reached with the 2-goal lead for Trinidad & Tobago, well in control of play. They had two penalty-corners early in the period but, with Kwan Browne on the bench for both, could not do much of them. Brazil were more efficient at the other end and Bruno Paes scored a one-handed goal after collecting a long ball behind the defense, closing the gap to one goal with plenty of time in the period.

Trinidad & Tobago however re-established their 2-goal lead promptly by Wayne Legerton on a low penalty-corner flick that eluded the keeper despite a spectacular dive. Kiel Murray added a goal for Trinidad & Tobago after an outstanding solitary run through the Brazilian central defense and a little chip over the sliding keeper.

With Brazil slowly feeling the effect of a second game in so many days, Trinidad controlled the end of match to post a solid victory and show that they will be serious contenders for a semi-final berth in Pool A.

For more information and pictures of BRA vs. TTO, click here.

Schedule for Monday August 12:
15h00: USA vs. Uruguay
17h00 : Chile vs. Trinidad & Tobago

Pan American Hockey Federation


---

Argentina sets high tempo in pool play against U.S. at Pan American Cup

BRAMPTON, Ontario – The U.S. Men's National Team opened pool play at the Pan American Cup in Brampton, Ontario against the No. 10 world ranked team Argentina. Argentina carries confidence and momentum into the tournament from their recent performance at the World League Semi-Final in Malaysia that earned them a spot at the 2014 World Cup in The Hague, Netherlands. Argentina commenced their Pan Am Cup campaign with a dominate 13-2 performance over Mexico yesterday and continued their winning streak with an 8-0 win over the U.S. today.

"We had a tough match today against the No. 1 team in the competition, Argentina," said head coach Chris Clements. "Argentina is in pretty good form coming off their recent silver medal success at the World League Semi-Final. We had a couple of objectives to achieve today and we did those for small moments but unfortunately not long enough. However, there is a long way to go in the tournament and we are looking forward to a positive result against Uruguay tomorrow."

Argentina's Facundo Callioni recorded his fifth goal of the tournament in the opening minutes against the U.S., setting a high tempo tone for the duration of the match. Despite solid defense and noble saves by Chris Rea (San Diego, Cali.) in goal, Argentina tallied three additional goals before the end of the first half.

The U.S. matched Argentina's pace for sustained periods in the second half and were successful in drawing two penalty corners in the 39th and 49th minute. Unfortunately, both shots were saved by Argentina's defense. Argentina recorded four field goals in the final thirty-five minutes for a definitive result of 8-nil.

Brandon Karess (Allentown, Pa.) replaced Rea in goal in the 62nd minute, earning his first cap with the U.S. Men's National Team.

Side-by-side, Team USA's roster is vastly different from Argentina's. The young and talented U.S. squad features six athletes with previous Pan American Cup experience, including two National Team veterans, Ian Scally (Thousand Oaks, Cali.) and Patrick Harris (Moorpark, Cali.). However, with seven players under 10 caps, the U.S. roster averages just 35 caps per player. Argentina's roster averages 85 caps and features players with Olympic Games and World Cup experience. Six members of the Argentine Pan American Cup squad also competed at the 2012 London Olympic Games.

The U.S. will continue pool play tomorrow against Uruguay at 3:00 p.m. ET. USA's final pool play matchup will be against Mexico on Wednesday, August 14 at 11:00 a.m. ET. Semifinal action will be played on Thursday, August 15 with the final slated for Saturday, August 17.

Pan American Cup matches are being streamed live on panamhockey.org. Follow all the action from the World Cup qualifying tournament on usafieldhockey.com and @USAFieldHockey.

USFHA media release


---

Calypso Stickmen spank Brazil 5-2

Nigel Simon

The quintet of vice-captain Dwain Quan Chan, Kwandwane Browne, Wayne Legerton, Kiel Murray and Dillet Gilkes were all on target as this country's senior men's hockeymen spanked Brazil 5-2 to make a winning start to Pool B play at the fourth Pan American Cup, Brampton, Toronto, Canada, yesterday.

The local squad skippered by Darren Cowie was originally carded to meet Chile in its opener on Saturday, however due to travel delays, the T&T Hockey Board made a request for a change in fixture to the Pan American Hockey Board, which was agreed too.

The change in fixtures now sees T&T playing Chile on Monday along with the Uruguay and USA match after the South Americans were delayed due to severe storms which resulted in their plane being struck by lightning.

Despite their late arrival in Canada, the "Calypso Stickmen" adjusted well to the spanking new surface quickly and went ahead against the South Americans as early as the third minute through Quan Chan from field goal play before 35-year-old Browne, made it 2-0 in the 29th, in his 288th international match, having played in all Pan American competitions since 1999.

On the resumption, T&T ranked 30th in the world continued to dominate, but some sloppy defensive work at the other end allowed Brazil to pull a goal back via Bruno Paes in the 45th minute.

However, that was as close as the Brazilians came as Legerton rifled home a third from penalty-corner play in the 54th followed by a solo effort from Murray in the 59th for a 4-1 cushion and Gilkes, with a close range rebound four minutes from the final whistle to complete T&T's scoring. Brazil ended the match on a high though, with a last minute penalty-corner conversion from Stephane Vehrle-Smith.

With the win, T&T moved to top spot in the pool ahead of Canada, which defeated the Brazilians 3-1 on Saturday.

Speaking after the match, Browne said the team was extremely pleased to get the win under their belt especially seeing how tough the Brazilians played against Canada on Saturday.

He added, "The early goal by Dwain was key to helping us settle our nerves and now we have some confidence to take into our next match."

Today, T&T will play Chile from 5pm followed by Canada tomorrow at 7pm to end round-robin group play. When the tournament began on Saturday, top ranked team Argentina took advantage of a young and inexperienced Mexican team with a 13-2 triumph led by five goals from Facundo Gallioni while it also crushed USA 8-0 yesterday for a 2-0 record and maximum six points while Mexico edged Uruguay, 2-1. At the end of the pool round-robin series, the top two teams will advance to the cross-over semifinals while third and fourth go to semifinals for fifth to eighth spot ahead of the final playoffs for bronze and gold. The winner of the tournament qualifies for next year's Men's World Cup in The Hague, Holland while the top six teams qualify for the 2017 Men's Pan American Cup.

Teams placed seventh and eight will play in the 2015 Men's Pan American Challenge. Argentina, ranked tenth in the world has already qualified for the World Cup after their superb performance at the recent FIH World League semifinal in Johor, Malaysia, where they finished second to Germany, but ahead of England and Korea.

Tournament results:

Saturday:
Pool A:
Argentina 13 (Facundo Gallioni 3rd, 4th, 4th, 56th, 59th, Matias Paredes 1st, 33rd, Guido Barreiros 21st, 68th, Lucas Vila 22nd, Guillermo Schickendantz 33rd, own-goal 50th, Leandro Tolini 67th) vs Mexico 2 (Argenis Garcia 52nd, Oscar Rosales 59th)
Pool B:
Canada 3 (David Jameson 30th, Matthew Sormento 49th, Keegan Pereira 55th) vs Brazil 1 (Ernst Rost 43rd)

Yesterday:

Pool A:
Mexico 2 (Guillermo Pedraza 56th, Alex Valdes 62nd) vs Uruguay 1 (Maximilano Tixe 64th)
Argentina 8 (Guillermo Schickendantz 17th, 50th, Facundo Gallioni 5th, Lucas Vila 9th, Matias Paredes 30th, Juan Martin Lopez 42nd, Matias Rey 56th, Pedro Ibarra 65th) vs USA 0
Pool B:
T&T 5 (Dwain Quan Chan 3rd, Kwandwane Browne 29th, Wayne Legerton 54th, Kiel Murray 59th, Dillet Gilkes 66th) vs Brazil 2 (Bruno Paes 45th, Stephane Vehrle-Smith 70th)

Chile vs Canada (late match)

Today:
Pool A: USA vs Uruguaym, 3 pm
Pool B: Chile vs T&T, 5 pm

Wednesday:
Pool A: Mexico vs USA, 11am; Argentina vs Uruguay, 5 pm
Pool B: Brazil vs Chile, 9 am; Canada vs T&T, 7 pm

Thursday:
5th—8th semifinals
1st—4th semifinals

Saturday:
final playoffs:

The Trinidad Guardian


---

Sixth place finish for Scotland in Euros



Scotland defender William Marshall celebrates his goal against Ukraine. Credit: Herbert Kratky

Scotland Senior Men rounded off their EuroHockey Nations Championship II campaign today with a 2-2 draw with Ukraine in Vienna.

The Scottish goals came from in-form marksman Kenny Bain and defender William Marshall, while Viacheslav Paziuk and Ivan Yarovanko were the scorers for Ukraine.

As a result, both sides finished level on five points in the relegation pool, one point ahead of Italy and Wales, who were both demoted to Championship III. Scotland's position in the final standings was sixth following Ukraine's better goal difference.

The Scots got off to a great start when Kenny Bain's drag flick from a penalty corner found the back of Iaroslav Hordey's goal in the sixth minute to make it 1-0.



Kenny Bain was among the Scotland goalscorers yet again vs. Ukraine. Credit: Herbert Kratky

Ukraine levelled shortly before half-time when Viacheslav Paziuk's 27th minute strike at a penalty corner put the Ukranians back in the game at 1-1.

Nevertheless, the national side were back in front only three minutes later when William Marshall fired the ball past Hordey for a 2-1 lead.

A slower paced second half meant chances were few and far between but Ukraine finally broke the stalemate when Ivan Yarovanko finished off a breakaway counter-attack to leave the final scoreline at 2-2.
EuroHockey Nations Championship II: Scotland (Bain 6', Marshall 30') 2-2 Ukraine (Paziuk 27', Yarovanko 65')

For all Scotland's results and the final competition standings, please visit the EuroHockey website.

Scotland Men: Jamie Cachia (Sheffield Hallam), Graham Moodie (Edinburgh University), Paul Martin (Grove Menzieshill), Alan Forsyth (Surbiton), Russell Anderson (Brooklands), Ian Moodie (Western Wildcats), Chris Nelson (Glynhill Hotel Kelburne), Kenny Bain (THC Hurley), William Marshall (Glynhill Hotel Kelburne), Iain Scholefield (Qui Vive), Wei Adams (Royal Penguins), Callum Duke (Edinburgh University), Ross Stott (Grove Menzieshill), Chris Grassick (Surbiton), Gavin Byers (Grove Menzieshill), Nick Parkes (Surbiton), David Forsyth (Qui Vive).

Scottish Hockey Union media release


---

Men's Squad For Euros Announced




Ireland hockey coach Andrew Meredith has today announced his squad for the TriFinance Ireland will face some of the world's best in this tournament with three of the top four ranked countries in the world competing. Ireland (15) in Pool B will come head to head with The Netherlands (3), Poland (20) and England (4) while Pool A is comprised of Germany (1), Spain (6), Belgium (9) and the Czech Republic (21).

Commenting on the impending tournament coach Meredith said "I would expect that Belgium coming off their World League 3 win, and as hosts in front of 8000 of their own spectators, to be considered the marginal favourite, but recent strong performances from Germany and a now full strength Holland will make it a pretty interesting tournament."

Meredith went on to talk about Ireland's group "Our focus is of course on the group stage. We begin with the highest ranked opponent in our pool in Holland and have a must win game against Poland. We have drawn England as our final group game, which you can imagine with the competitive group of athletes we have, are immensely excited about the real opportunity and challenge this game presents, particularly given some of the great potential we showed with an inexperienced new group in Hamburg, against a very similar English side.

Meredith's side has been bolstered by the return of the experienced Eugene Magee, Bruce McCandless, Mitch Darling and the young Peter Brown who were unavailable for Ireland's last major tournament World League 3. Meredith's selection sees a mix of young talent combining with the world class skill and leadership of the Green Machine's more experienced players.

Player / Club / Caps

1.Jonny BELL (Lisnagarvey) 23
2.Peter BROWN (Banbridge) 11
3.Chris CARGO (Reading) 77
4.Peter CARUTH (Braxgata) 73
5.Stephen COLE (Monkstown) 4
6.Mitch DARLING (Three Rock Rovers) 101
7. David FITZGERALD (Monkstown) GK 18
8.Kyle GOOD (Monkstown) 15
9.Ronan GORMELY (Krefeld) 172
10.Conor HARTE (SCHC) 118
11. David HARTE (Kampong) (GK) 117
12.John JACKSON (Braxgata) Captain. 127
13. Stuart LOUGHREY (Team Bath Buccaneers) 40
14.Eugene MAGEE (Banbridge) 168
15.Bruce McCANDLESS (Banbridge) 50
16.Shane O'DONOGHUE (UCD) 34
17. Kirk SHIMMINS  (Pembroke Wanderers)
18.Michael WATT (SCHC) 132

Match Schedule - Ireland:

Sunday 18th August Ireland v Netherlands 18.00 (Local Time)

Monday 19th August Ireland v Poland 16.00 (Local Time)

Wednesday 21st August Ireland v England 11.30 (Local Time)

Full Match Schedule

http://www.trifinanceeurohockey2013.be/index.php?websitestructid=98

Follow the #greenmachine action on:
Web: www.hockey.ie
Twitter: http://twitter.com/IrishHockey
Facebook: http://facebook.com/IrishHockeyAssociation

Irish Hockey Association media release


---

Goals flow as Auckland start well

By David Leggat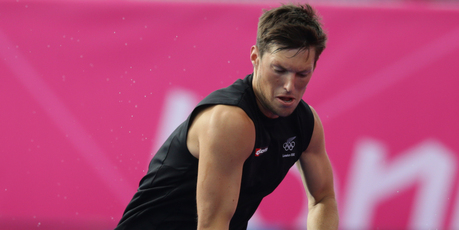 The Auckland men are without injured Black Sticks striker and co-captain Simon Child. Photo / Brett Phibbs

Two games, two wins, bundles of goals; defending champions Auckland could scarcely have got their men's Challenge Shield campaign off to a better start.

Having toppled Northland 8-0 in their opening round game, Auckland followed up yesterday with a 4-1 win over Midlands in Tauranga in the second round of the National Hockey League yesterday.

For Auckland's women, aiming to go one better than last year's runners-up finish in the K Cup, things weren't quite as successful.

They followed a 4-3 win over Northland on Saturday with a penalty shootout loss to Midlands.

The Auckland men are without injured Black Sticks striker and co-captain Simon Child, but English international Simon Egerton is making his presence felt.

He scored three goals on Saturday, and added another yesterday, with other contributions from Joe Crooks (three for the weekend), Michael Ritchie and Jonathan Bilkey. International Andy Hayward got Midlands' goal from a penalty corner.

"It is very early days but we have started pretty well," Black Sticks captain and Auckland's defensive organiser Dean Couzins said last night.

"We've scored some nice team goals and defended well as a team so we're reasonably happy."

Egerton is providing a calming influence, according to Couzins.

"His coaching off the pitch around different things we're doing is pretty positive and he does have a pretty reasonable corner on him, which gives us a bit of variety and threat," Couzins said.

International midfielder Ryan Archibald is back in action after being unavailable for the Black Sticks, which further bolsters Auckland's squad.

"There's probably three or four teams with designs on winning that title. But the way the NHL is set up you have to get enough points to make the top four," said Couzins.

International striker Katie Glynn scored a hat-trick in Saturday's 4-3 win over Northland and got another yesterday late on as Auckland battled back from 2-0 down to Midlands. Samantha Harrison added a second just before the finish, but Midlands won the penalty shootout 2-1.

Defending women's champions Canterbury started with two wins, 5-0 over Southern and 1-0 yesterday against Central.

North Harbour's men got a win and a loss out of the weekend; the women a brace of defeats.

All remaining rounds, starting from this Saturday, will be played at North Harbour.

The New Zealand Herald


---

Glynn hat trick foils North's women

Mike Dinsdale and Peter Thorley



Marsden Cove Northland men's hockey rep Alister Langridge is wrong-footed by a North Harbour playing during yesterday's National Hockey League second round game against North Harbour at Kensington. Ron Burgin

A win and a loss for the Mark Cromie Holden Northland women's hockey team probably didn't reflect how well the team played in the opening two rounds of the Ford National Hockey League in Whangarei at the weekend.

In their opening match on Saturday Northland women couldn't muzzle the scoring prowess of Auckland Black Stick Katie Glynn, who scored a hat-trick against them in the closing minutes of their match in their 3-4 defeat.

But the team reversed the result with a 2-0 win over North Harbour yesterday.

Coach Bevan Gibbs said he was proud of the way the team competed against an Auckland side stacked with international players.

"We were well in with a chance of taking the points with five minutes to go but we couldn't quite get the result we wanted," Gibbs said.

"They were unlucky not to come away with a point from the game, so to get the win [yesterday] in front of our home crowd was awesome.

Northland took an early lead and defended well enough to keep Auckland out until just before halftime. The game swung back and forth with both sides taking the lead in the second spell until Auckland scored the decisive goal.

Despite conceding four goals, Gibbs praised the team's defence and said if they had capitalised on a few more scoring chances they might have caused the upset of the day.

Canterbury and Capital were also first-round winners and North Harbour beat Midlands 3-1 in the other close match.

In yesterday's game against North Harbour Charlotte Harrison put Northland 1-0 up at half time and a goal from import player Naomi Evans five minutes from full time took the points for Northland.

"The girls played really well and deserved the win," Gibbs said.

Southern, Capital and Midlands were the men's winners on Saturday while Marsden Cove Northland men's team had no answer to current champions and favourites Auckland, who demolished them 8-0 in Saturday's opening encounter.

The team improved yesterday but still went down 4-1 to North Harbour.

Coach Dave Adams said his team had a disappointing first half to be down 3-0, but improved dramatically in the second half with Belgian import Gauthier Boccard scoring after five minutes.

Adams said Northland then had a long period of sustained pressure, forcing two penalty corners and two North Harbour players getting sin-binned.

"We were working hard to get that second goal and had them under a lot of pressure, but then the water guns came on [to water the pitch] unexpectedly and the game had to be stopped for a while, which gave them a chance to regroup and recharge their batteries," Adams said.

"Then they got their fourth goal with 10 minutes to go and that pretty much killed the game off."

This weekend's NHL games are at North Harbour.

The Northern Advocate


---

Qualifying for Hockey World Cup a tough task: Shahnaz

Staff Report

ISLAMABAD: Former Olympian Shahnaz Sheikh feels winning the upcoming Men's Hockey Asia Cup to qualify for the World Cup 2014 will be a tough task for the national team. "An aggressive approach is needed if Pakistan want to be successful in the event," he said. The Asia Cup will be held from August 24 to September 1 in Malaysia. The winners of this tournament will receive a direct entry into 2014 World Cup. Earlier Pakistan finished seventh in the World Hockey League (WHL), which was also a qualifier for the World Cup. Shahnaz said Pakistan chance to qualify for the mega event was only the Asia Cup now. Former Olympian Shahnaz, who played for Pakistan between 1969 and 1978, said both Pakistan and India would now look to the Asia Cup to buy them a ticket for the World Cup.

"In the Asia Cup, Pakistan are in the same group as Malaysia, Japan and Taiwan. While South Korea, Bangladesh, Oman and India make up the other group," he said and added that the competition for Pakistan in the Asia Cup would be an uphill task. "It would have been better if Pakistan had qualified for the World Cup through WHL," he maintained.

Shahnaz said the Pakistan players' defence and goalkeeping were not up to the mark. "Our forward players are an average and their playing quality should be improved." Shahnaz said he had advised time and again to the Pakistan Hockey Federation (PHF) that the players should be focused on attacking hockey, which was the demand of the modern field hockey.

He said coach Tahir Zaman should instil an aggressive approach among the players if he wanted Pakistan to win the Asia Cup. "Asia Cup will be a do-or-die battle for Pakistan hence the coach must adopt an aggressive approach." Shahnaz said the conversion rate of the penalty-corners should be improved. "If the PHF cannot improve the game then they should let other administrators handle the hockey matters for the game's improvement," he said.

The Daily Times


---

Sardar Singh to lead injury-hit Indian hockey team in Asia Cup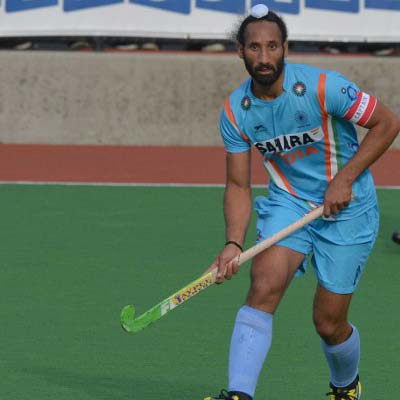 Sardar Singh - AFP

Sardar Singh will lead a young Indian side, depleted due to injuries, in the 9th Asia Cup Hockey tournament to be held at Ipoh, Malaysia from Aug 24 to Sep 1, Hockey India (HI) announced Sunday.

Four key strikers -- Danish Mujtaba, SV Sunil, Gurwinder Singh Chandi and Akashdeep Singh -- have been ruled out due to injuries. The new-look forward line comprises Nithin Thimmaiah, Mandeep Singh, Malak Singh and green horns Ramandeep Singh and Nikin Thimmaiah.

The other new face in the team is defender Amit Rohidas while mid-fielder S.K. Uthappa is making a comeback. Goalkeeper P.R. Sreejesh replaces drag-flicker V.R. Raghunath as Sardar's deputy.

Hockey India selectors B.P. Govinda, R.P. Singh and Arjun Halappa, director high performance and interim chief coach Roelant Oltmans, coach M.K. Kaushik and scientific advisor Jason Konrath, along with government observer Harbinder Singh, selected the 18-member squad after trials at Bangalore's Sports Authority of India (SAI) Centre July 25-27.

India are in Pool B with South Korea, Bangladesh and Oman while Pakistan, Malaysia, Japan and Chinese-Taipei are placed in Pool A. India will open their campaign against Oman Aug 24 followed by South Korea, Aug 26 and Bangladesh, Aug 28.

The Indian team will be leaving for Ipoh Aug 16.

Squad:

Goalkeepers: PR Sreejesh (vice-captain), PT Rao.

Defenders: VR Raghunath, Rupinder Pal Singh, Amit Rohidas, Kothajit Singh, Birendra Lakra, Gurmail Singh.

Midfielders: Sardar Singh (captain), Manpreet Singh, Chinglensana Singh, Dharamvir Singh, SK Uthappa.

Forwards: Ramandeep Singh, Nithin Thimmaiah, Mandeep Singh, Malak Singh, Nikin Thimmaiah.

DNA


---

Sardar Singh to lead a young Indian team in Asia Cup

NEW DELHI: Plagued by injuries, India on Sunday named a young 18-member squad to be led by the inspirational Sardar Singh in the crucial Asia Cup hockey tournament scheduled from August 24 to September 1 in Ipoh, Malaysia.

With four key strikers -- Danish Mujtaba, S V Sunil, Gurwinder Singh Chandi and Akashdeep Singh -- ruled out of the tournament due to injuries, India has fielded a young and inexperienced five-member forward line which has two new players -- Ramandeep Singh and Nikin Thimmaiah.

Nithin Thimmaiah, Mandeep Singh and Malak Singh are the other three strikers in the squad.

Defender Amit Rohidas is the other entrant in the Asia Cup-bound team which will also witness the return of mid-fielder S K Uthappa.

Goalkeeper P R Sreejesh has been named as Sardar's deputy in place of drag flicker V R Raghunath.

Hockey India selectors B P Govinda, R P Singh and Arjun Halappa, High Performance Director and interim chief coach Roelant Oltmans, coach M K Kaushik and scientific advisor Jason Konrath alongwith the government observer Harbinder Singh selected the team during the three-day selection trials held at the SAI Centre in Bangalore from July 25 to 27.

According to HI statement, the team will leave for Ipoh on August 16.

India is placed in Pool B along side Korea, Bangladesh and Oman while Pakistan, Malaysia, Japan and Chinese-Taipei complete the Pool A line-up.

India will open its campaign against Oman on August 24 followed by matches against Korea (August 26) and Bangladesh (August 28).

Squad:

Goalkeepers: P R Sreejesh (vice-captain), P T Rao.

Defenders: V R Raghunath, Rupinder Pal Singh, Amit Rohidas, Kothajit Singh, Birendra Lakra, Gurmail Singh.

Midfielders: Sardar Singh (captain), Manpreet Singh, Chinglensana Singh, Dharamvir Singh, S K Uthappa.

Forwards: Ramandeep Singh, Nithin Thimmaiah, Mandeep Singh, Malak Singh, Nikin Thimmaiah.

The Times of India


---

Girl grit could lift Indian hockey

By Jitendra Nath Misra

The eight Olympics gold medals won by the Indian men's hockey team is a sporting beacon. The historical veneration accorded the men has put the women's game into the shade, as a novel curiosity. Since 1928 the men have played in every Olympics but one, and in every World Cup. The women have played in only one Olympics in 1980 and six World Cup tournaments, since 1971. They have never qualified for the Champions Trophy.

Women's hockey in India has few tournaments, and limited spectator support. In 2012, the considerable achievement of reaching the finals of the London Olympics qualifying tournament in Delhi, a major FIH'sponsored tournament, was under'appreciated. A half'empty stadium diminished the importance of the occasion, while the media focussed on the men's qualification. Having watched both the men's and women's finals, I can vouch for the difference in atmosphere.

That tournament featured three of the world's top 20 women's teams: South Africa (12 ), India (13) and Italy (19). True to their rankings, India and South Africa reached the finals. Undaunted by the early 0'2 deficit, the Indians fought hard, but submitted 1'3 to the hustle of stronger limbs and lungs. Yet, while the public celebrated the men's qualification for the Olympics, they forgot that the women had done almost as well.

The sentiment surrounding Indian men's hockey damages objectivity. The women were fourth at the 1974 World Cup in Mandelieu and at the 1980 Moscow Olympics. They won gold medals in the 2002 Commonwealth Games, the 2003 Afro'Asian Games and the 2004 Hockey Asia Cup. They have won the Asia Cup twice, and the Asian Games once. The junior women's team has just won a World Cup bronze medal, India's first World Cup medal since 1975. The men have not fared much better since the 1970s.

In the 2002 Manchester Commonwealth Games I watched the gold medal match between the Indian and British teams. The Indian victory was a notable achievement for a team that had failed to qualify for the World Cup, and was playing the Commonwealth Games against better'ranked teams: Olympic champions Australia, England, New Zealand and South Africa.

In the 2013 Hockey World League Round Two in Delhi, the Indian girls played well against 9th'ranked Japan, scoring twice from a 0'2 deficit, to tie the contest. They lost on penalties, but the ability to play at pace was the result of coach Neil Hawgood's good work on fitness. Like men the women also won the World League Round Two, but once again the men won the accolades.

Hawgood would later tell me that the girls had got fitter, and were learning to take their own decisions on the field, rather than depending on the coach to take them. He had kept emphasizing to the team that a coach cannot take decisions for those on the field of play. As a result, despite a 7th place finish, the Indian women's team seemed as fit as the others in the 2013 World League semis at Rotterdam, where men's team performed no better, ending 6th.

We tend to forget that the men get to play higher'ranked teams more often than the women, which explains why the men have been slightly better. For the women, playing tough opposition has shown results. Seven of the girls in the bronze'medal winning junior World Cup team had, just months earlier, played for the senior team in the World League Semifinals, against much tougher opposition.

Hockey India plans to introduce a women's league that could make up for the lack of opportunities to play better teams. Playing alongside the world's best players will boost the Indian girls' confidence. Imagine a Luciana Aymar or Marsha Marescia playing with our own Rani Rampal, voted to the FIH and Asian Hockey Federation All Stars Teams in 2010, and Player of the Junior World Cup 2013, where she was the hero of India's bronze medal'winning team. Girl grit is the need of the hour.

Jitendra Nath Misra is an Indian Foreign Service officer. These are his personal views.

The Tribune


---

'Need more sponsors to come forward for women's hockey'

Hindol Basu

SHAHBAD: After her 'Most Valuable Player' winning performance at the Junior Hockey World Cup in Monchengladbach (Germany), Rani Rampal is the toast of the nation. TOI traveled to her modest abode in Shahbad and talked about the win and its impact on her life.

Excerpts from the interview...

Q: Tell us about your journey to the top...

A: Right from my childhood I had the passion for hockey. I used to watch senior players like Surinder Kaur at the academy and they inspired me. There I got hooked onto hockey. But I had to face a lot of problems. People questioned how a girl could play hockey? Financially too we faced lot of problems but at the academy our coach Baldev Singh was very helpful.

Q. Do you think the girls have benefited financially after this historic win? And is this enough.

A: This is not enough. In women's hockey it's the first time a medal has been won at the World Cup. If cricketers had won then they would have been given a lot. We have got respect, I know that. But, I am astonished that no sponsor has come yet. People have to understand hockey is our national game.

Q: Hockey is only in limelight when a team does well. Does this phenomena needs to be changed?

A: You always need support when you are down and out. You can only be a winner if you have gone through bad times. The hockey infrastructure in our country is not the same in all states. There is a lot of struggle for most of the players.

Q. Don't you think there should be more academies like Shahbad Hockey Academy in the country so that hockey gets back to the top of the charts?

A: In Punjab Sansarpur was a hub for hockey. But now Shahbad has even left that behind. There are more than 40 players who have represented India at the international level. For this all credit goes to our coach Baldev Singh, who has put his heart and soul into this academy and we have been producing champion players consistently. If this kind of dedication can be replicated in different parts of the country, then with hard work we can definitely rise up the ladder. Girls in other states should be given support and exposure to hone their skills.

Q. You are popular even in the senior team and considered one of the most dangerous strikers in the game.

A: It gives me immense pleasure to perform at the international stage. In success or failure there is a motivation in me to do well for the country. Whenever I play for my country I try to put my best foot forward.

Q: What's your next target now?

A: Asia Cup is coming up and I hope to do well there. But then teams like China, Korea and Japan can't be taken lightly. We'll have to come up with something extra like the way we did in junior World Cup to do well there too.

Q: 'Chak De India' the movie was based on something similar. What are your thoughts on this?

A: First that was a movie. There is a huge difference between movies and reality. A player knows what kind of difficulties he or she has to face. A Shahrukh Khan and a hockey player very well knows what's the difference. The movie was inspired from the players, the players were not inspired from the movie.

Q: You guys are getting so much of media attention. What do you make of it?

A: I think this will last for a few days and after that things will die down. There lies the real challenge and now we have to work towards our next target. This is just the start, we have to achieve even more. There has to be continuity in our achievements so that people remember us and this (the junior world cup win) is not just a flash in the pan.

Q: You have a job as a junior clerk in the Railways at a salary of Rs 10,000 per month while your other teammates like Manjeet, Navneet and Navtoj don't even have a job. Do you think a job security from the Haryana government is imperative?

A: Other than Railways there is no other department for girls to get employed. For boys there is ONGC, Air India, Bharat Petroleum etc. I get Rs 10,000 per month out of which my shoes cost Rs 8000, which lasts at best for two months. Then there are so many other expenses. How can a hockey player support his or her family with such meager income? Imagine those girls who don't even get Rs 10,000 what is their condition! So my request to the Haryana government is for a well-paying job so that we can play with a free mind.

Q: Moving away from some serious stuff, what's your favourite cuisine?

A: I like to have homemade food. My mother cooks really well. I like to have kadi-chawal, rajma-chawal. Mostly whatever my mother cooks for me (laughs).

Q: Finally, one thing, which you feel, can change the scenario in women's hockey in our country?

A: I feel a women's hockey league can be a game-changer for us. Men's hockey league has already started and that has given them an opportunity to play alongside some of the best names in the world. Women players also need that kind of exposure where sharing the bench with best of the players from other countries could change our entire approach towards the game. I feel we are one of the fittest in world hockey. The only thing, which we lack, is mental toughness and that will only come if we play regularly with or against the best in the world.

The Times of India


---

Shahbad's golden girls

Hindol Basu

SHAHBAD: A small town, 70 kilometres away from Chandigarh has brought about a revolution in Indian hockey. Shahbad, and to be more precise the Shahbad Hockey Academy, is a nursery for hockey stars right from the men's national team, the women's team and the present cynosure of all eyes - the junior women's hockey team.

Six players of the bronze-medal winning Indian junior team are from Shahbad, including the MVP (Most Valuable Player) of the Junior World Cup - Rani Rampal. Others include Navneet Kaur (girl who scored the winning goal in the bronze medal play-off match against England), Manjeet Kaur, Navjot, Poonam Rani and Monika. All the five train at the Shahbad Hockey Academy under the watchful eyes of coach Baldev Singh, who has helped the young girls hone their skills.

At the academy the players practice as the coach keeps a vigilant gaze on his wards. The girls respect and revere their guru. All of them unanimously feel that it's coach Baldev's dedication and discipline that has brought laurels to the academy. To put it in numbers, more than 40 players have represented India at the international level from this academy.

And, the coach himself is a no-nonsense person. Hockey flows in his blood and he is ready to live and die for the sport.

"I am a strict coach. Whosoever comes to the Shahbad Hockey Academy has to undergo rigorous training. These girls have to inculcate discipline and dedication for the game first. Before one holds a hockey stick they have to pledge that they'll give it their all to the sport. Then only they can go onto play for the country and achieve something. I make sure that these players have the respect for the game," Baldev puts it in words about his vision and the way he constantly churns our international players.

Most of the players who train at the academy come from economically weaker sections of the society, where three-time meal per day is a struggle. Many don't have shoes, hockey sticks and lack proper diet to play the game at a competitive level. But, if he or she is talented then the academy supports the players in every possible way.

"These girls come from far-flung areas. They do not come from well to do families. But if I spot a talented girl then I make sure I don't leave her in the lurch. Our academy supports the child fully, providing her all the equipments to play the game and if it so happens that I have to shell out money from my pocket then so be it," Baldev reflects over the financial challenges that the academy has to face.

Though there are problems aplenty for the young girls training here at the academy but there is no lack of enthusiasm. It's hockey what they live for.

"We face problems from the society. We face financial problems. We face logistical problems and many other problems. But that doesn't deter our enthusiasm for the game," says Navneet Kaur, who was seen practicing at the academy turf, a day after being felicitated at the national capital.

It's business as usual for Navneet and some of her other teammates like Manjeet Kaur and Navtoj Kaur, who were back at the academy practicing under the watchful eyes of coach Baldev.

"Its important to look ahead. I know we have won a medal but the important thing is to maintain the momentum and continue the good work. For that we have to train well and improve our fitness levels. That's why all of us are back on the hockey turf," Navtoj echoes her teammate Navneet's sentiments.

The Times of India


---

Sports hostel essential for Shahbad's hockey academy

Hindol Basu

SHAHBAD: They have brought glory to the country and now have a simple demand from the authorities. It's that of a sports hostel at the Shahbad Hockey Academy. The academy, which has churned out more than 40 international stars for the country is desperately in need of a hostel as girls travel from far-flung areas in Haryana just to come and train here.

Their training schedule is divided into morning and evening shifts. It means many of the girls who train at the academy travel nearly 15-20 kilometres to reach the academy and that too twice in a day.

"We come from far flung areas and we have to travel a lot. We desperately need a hostel here. There is the highway traffic, which is dangerous, and in the evening we get free by 7-7.30 after which it's not safe to travel for girls. A sports hostel right inside the academy walls is imperative for the players," feels Navtoj Kaur, member of the bronze-medal winning Junior World Cup Indian team.

Her thoughts are echoed by another member of the Indian side Manjeet Kaur, who trains at the same facility in Shahbad.

"Haryana government does a lot for us. But what we need right now is a hostel here and provision of floodlights because international tournaments are played under lights these days. If the academy improves then the players will naturally improve too," Manjeet adds onto the growing feeling of the requirement of a sports hostel here.

The players also have a demand from Union Sports Minister Jitender Singh and that is pretty simple, which is to come and visit them here at the Shahbad Hockey Academy. The sports ministry, which has given Rs 50,000 to the members of the Indian team, has come under flak for giving a 'pittance' to these hockey stars.

"If the sports minister comes here he'll understand the situation. Rs 50000 is not enough. To maintain the level of motivation for the players it's important to back us financially," rues 17-year-old Navneet Kaur, a member of the Indian team.

Navneet, whose father is a TV mechanic, is also in need of a job.

"I hope Haryana government gives us a job. There are many other good players who are in need of a job. I hope they also get a job. We have brought a medal still nobody asks for us," adds Navneet.

The Times of India


---

Never foresaw this day will come: Bigan Soy

RANCHI: From getting a goat as trophy in her village to bagging medals and cash prizes, the fledgling career of junior India hockey goalkeeper Bigan Soy has a lot of grind and toil before she could secure her spot at the highest level.

Beginning her tryst with hockey as any other tribal girl or boy at Bandgao in Jharkhand's West Singhbhum district as a 12-year-old, Soy's first tasted victory when she won a local 'Khashi' tournament (a goat for the winning team) before she elevated to bigger meets.

"During picnics we all had it," Soy said sheepishly when asked whether she participated in the feast after winning the 'Khashi' tournaments -- traditionally a popular one in villages, and many national and international players rose playing those tournaments.

"I began playing with a bamboo stick, played Khashi tournaments, won a couple of goats before being selected for hockey training and got admitted to Bariatu School, Ranchi," the BA student recalled after being felicitated for her stupendous show in the Junior World Cup in Monchengladbach, Germany.

"I am extremely happy as I never expected that such a felicitation was awaiting me when I used to play with bamboo sticks," Soy said after Jharkhand government gave her Rs 5 lakh on Friday and Hockey Jharkhand rewarding her with Rs 51,000 on Sunday for helping India win the bronze medal in the Women's Junior World Cup.

A member of the Indian team that won the country's first ever bronze medal in the Junior Women's Hockey World Cup beating England 3-2 via penalties on August 4, the 20-year-old said had she continued playing as a forward she would not have seen glory.

"I started my career as a forward, and would never have seen this day had I continued in that position," said Soy, who comes from a peasant background and the second among her three siblings.

"But thanks to my coach who advised that I am better suited as goalkeeper, and I will have good chances of playing at higher level as goalkeeper. I readily agreed, and the decision turned out what you see today," added Soy, now being trained at the Sports Authority of India, Jharkhand.

On how she felt sitting padded up on the sidelines throughout the tournament in Germany, Soy attributed such situations to team games.

"Somewhat!" she said when asked how she felt to sit out the whole tournament before the welcome opportunity came.

"But not much, because in a team game it happens. And when my opportunity came, I just focused on the ball to thwart its direction away from the goalpost.

"The opponents tried to put psychological pressure on me in different ways, including shouting, but such things happen and my focus was unwavering," she said while reliving the 20 crucial minutes of her life that fetched bronze to her team.

Crediting regular goalkeeper Ningombam of Manipur for helping the team bringing that far, Soy said, "We have a good understanding. While she is better in game situation, I am considered better in shootouts."

"I will work harder to improve myself in game situations as well," Soy added.

The Times of India


---

Australia Country Squads Announced

Senior women's and men's squads, plus U21s named following Championships

Following the conclusion of the Australian Country Championships at the weekend, the following players have been selected for the Australian Country teams for tours later this year and in 2014.

New South Wales were the winners in both the men's and women's Country Championships in Geraldton (WA) at the weekend. In the women's competition, NSW took the title at the expense of Queensland, who they beat on a shoot-out following a 2-2 draw. In the men's competition, it was a more straightforward outcome with NSW defeating Western Australia 6-1 in the final.

Queensland men were bronze medal winners, as were the Western Australian women.

Final standings - women

1. New South Wales
2. Queensland
3. Western Australia
4. Victoria
5. South Australia
6. Australian Defence Force

Final standings – men

1. New South Wales
2. Western Australia
3. Queensland
4. Australian Defence Force
5. South Australia
6. Victoria

The senior men's and women's teams will head to New Zealand from 22 March until 6 April 2014 where they will attend a tournament on the East coast followed by matches in Auckland.

The U21 men's and women's teams will travel to Fiji, from 15-22 December, for matches against the Fiji U21s and senior national teams.

Australian Country Team selection – SENIOR WOMEN
(Listed by state/team)

JACKLEENE MACARTHUR (ADF)
AMY SMITH (ADF)
KAREN FIELDUS (NSW)
KIMBERLEY HILL (NSW)
CAROLYN MARGETTS (NSW)
HOLLY WHEELER (NSW)
CHRISTINE BENN (QLD)
KELLY GILLARD (QLD)
ALEISHA NEUMANN (QLD)
SARA ROGERS (QLD)
NAOMI WEATHERALD (SA)
CARA DISINT (VIC)
TRACEY JOHNSON (VIC)
EMILY LANMAN (VIC)
EMMALINE MOORE (VIC)
JENNA GMEINER (WA)

Australian Country Team selection – U21 WOMEN
(Listed by state/team)

SHANA HAMMENT (NSW)
MONIQUE ISEMONGER (NSW)
KATIE-JAYNE KELLY (NSW)
KIRRALEE MONKHOUSE (NSW)
BRITANY PARKER (NSW)
ANDREA SEYMOUR (NSW)
SARAH WATTERSON (NSW)
EMILY WILLIAMS (NSW)
KELSEY WLLOTT (NSW)
MEAGHAN BRIGHTON (QLD)
SOPHIE RODDA (QLD)
JAZ HILL (SA)
LAURA KINGSMILL (SA)
KATE RYAN (VIC)
BONNIE ATKINS (WA)
MIKALA COOPER (QLD)
REBECCA SIMPSON (SA)

Australian Country Team selection – SENIOR MEN
(Listed by state/team)

GARETH HODDINOTT (ADF)
MARK ROSS (ADF)
DANIEL SEKULICH (ADF)
WARWICK SMITH (ADF)
SHANE CONROY (NSW)
MATT HARMON (NSW)
AARON HEAD (NSW)
SIMON MASSEY (NSW)
SAM MCPHERSON (NSW)
DEAN JEFFERY (QLD)
JARED KLEASE (QLD)
JOSH MAURICE (QLD)
JOHN GIBSON (SA)
NICHOLAS LAVERY (WA)
CHRISTOPHER LIM (WA)
BEN STAM (WA)

Australian Country Team selection – U21 MEN
(Listed by state/team)

JACK GROSSKREUTZ (ADF)
NICHOLAS HILL (ADF)
JOSEPH HUSTON (ADF)
JUSTIN ALFORD (NSW)
ALEXANDER MACKAY (NSW)
DAVID REID (NSW)
STIRLING SHARPE (NSW)
LUKE THORNCRAFT (NSW)
JAMES VEN DER SCHYFF (NSW)
NICK JENNINGS (QLD)
CODY WARHURST (QLD)
SEAN BURGESS (SA)
WILLIAM STAPLETON (SA)
STEVEN TRESIZE (SA)
WILLIAM JACKSON (VIC)
JARROD LOUGOON (VIC)
DOM WILD (VIC)
JYI CONNOLLY (WA)

Hockey Australia media release


---

Qatar planning Arabian Dream League in hockey

The Qatar Hockey Federation (QHF) is planning an international league featuring the world's top club teams next year, a senior official said yesterday.

QHF secretary general Mohamed Abdul Nazer said the Arabian Dream League would be modelled on the leagues that are played in Europe and Asia.

"We have plans to organise the Arabian Dream League, similar to premier leagues are that conducted by countries that are members of the International Hockey Federation (IHF)," Abdul Nazer said.

He said the sport would come out of the shadows and "shine in the floodlights" if the plan succeeded.

"If our dream turns into reality, such tournaments will spur the development of hockey in Qatar as well as the region, and I'm optimistic that many Qatari youth will excel in the sport," added Abdul Nazer.

A Dutch group is collaborating with Qatar on the project.

The QHF operates under the aegis of Qatar Olympic Committee. A budget for the proposed hockey stadium was passed in 2009 by QOC secretary-general HE Sheikh Saoud bin Abdulrahman al-Thani, he said.

Appreciating  Sheikh Saoud for his interest and support to develop field hockey in Qatar, Abdul Nazer added: "The QOC secretary general was surprised at the huge turnout of spectators at one of the international matches which he witnessed. We have good spectator support and top sports infrastructure so there is immense potential for hockey in Qatar. In fact the construction plans and drawings for the proposed 5,000-seater international hockey stadium are ready."

A hockey ground adjoining the Al Rayyan Football Club is being used to play the game now, but the new stadium will be built at another venue because the Al Rayyan stadium is set for expansion for the 2022 FIFA World Cup in Qatar.

Talking about the QHF's  plans, its president Hassan al-Qadi said: "We want Qatar to be a hub for field hockey in the Arab world.

"There is a lot of potential in Qatar. We are a sports-loving country. We have successfully held so many major international tournaments. We have the best sports infrastructure. We are a small country, but with a big heart for sports." 

While football, tennis, equestrianism, golf and motorsports enjoy the limelight in Qatar, the QHF has been quietly organising tournaments featuring international teams at its hockey stadium in Rayyan over the last few years.

Starting with the Friendship Hockey Series in 2008, featuring Air India and Pakistan International Airlines (PIA), the QHF also hosted an encounter between Pakistan and Holland in 2009.

The QHF had a busy schedule in 2012 with the Qatar national team playing two Test matches against Sudan, followed by the Gulf Cup which was won by Oman. The World Hockey League involving Oman, Turkey, Sri Lanka, Azerbaijan and hosts Qatar was also held in which Qatar finished a creditable second behind Azerbaijan.

The QHF will host the first West Asian Championship in early November this year featuring Iran, the UAE, Oman and Qatar.

It will be followed by the Doha Hockey Friendship Festival from November 18 to 22. The tournament will involve top teams from Pakistan, India, Malaysia and Qatar such as PIA, Air India and Johor Bahru

Gulf Times