All the news for Saturday 19 October 2013

Hockey 9s day two wrap

The Australian teams turned on the goal-scoring power as well as keeping clean sheets with victories in Friday night action at the International Super Series Hockey 9s. The Hockeyroos' 7-0 win against Canada guarantees them a berth in Sunday's final while Jamie Dwyer scored a hat-trick as the Kookaburras notched their first victory of the Hockey 9s, 8-0 against Malaysia.

** Watch the highlights of day two on iview **

While the women's picture is clear, it is anything but in the men's event. The Kookaburras lead the standings on four points and along with Pakistan (also four points) and Argentina (two points) can still make the final in any of those combinations. The Green Shirts meet the Australian men at 2:05pm on Saturday with the Argentines following against Malaysia, the Lions a live chance regardless of the result.

The Australian men were lethal from the penalty corner, converting five chances, as they streaked away with three goals in as many minutes before half time. For large parts of the match, Malaysia held their own but the Kookaburras exhibited their class which they will need to demonstrate to see off the challenge of the talented Pakistanis tomorrow.

In the final match of the night, Pakistan and Argentina played out a heart-stopping 5-all draw that left the crowd not knowing what was going to happen next. The Green Shirts, slick by foot and stick, were ahead 4-nil before Argentina clawed back the next five in the second half.

Two scores in mere seconds to Matias Paredes and then Guido Barreiros sparked huge celebrations as the Lions hit the front for the first time, a minute from full time. From the ensuing re-start Pakistan whisked the ball down their end for one more twist as Muhammad Dilber, the tournament's leading scorer with five, sprawled onto the ball and edged it through.

The Hockeyroos and Argentina will put their unbeaten records to the test tomorrow, which doubles as a dress rehearsal for Sunday's mouth-watering women's final. Earlier, Madonna Blyth netted a hat-trick and Georgie Parker scored twice in a display that was even and thorough from the Australian women.

First up, Argentina's women were never troubled and cruised ahead 6-0 at the half, finally dismantling Malaysia 10-1.

Last year's Champions Trophy gold medal-winners had seven names on the goal scoring sheet, with three players scoring twice, including Agustina Albertarrio who now has four goals at the International Super Series.

Saturday is Ausdrill Pink Ladies Day, when the teams and visitors to the International Super Series Hockey 9s will be supporting the fight against breast cancer and raising funds for National Breast Cancer Foundation. If you're coming to Perth Hockey Stadium, wear something pink.

Hockey Australia media release


---

Improving Kookaburras pick up the pace

Dwyer hat-trick and two from Rusty Ford do the damage against Malaysia

The Kookaburras notched their first victory of the International Super Series, 8-0, but it didn't always come fluently against a plucky Malaysia. Queenslander Jamie Dwyer scored a hat-trick as the Australians were lethal from the penalty corner, converting five chances.

Aran Zalewski's goal in the 18th minute was the beginning of an irresistible Kookaburras run of play that showed what the side is capable of. He noticed the improvement from the 4-all draw on Thursday night against Argentina.

"Finishing for one [was better], we got four goals yesterday and eight today is obviously a big improvement.

"We moved the ball a bit quicker around the field instead of running it, with our quality basics and quality skills," Zalewski said.

Captain Dwyer, carving through the defence to draw a penalty, slotted home after the feed off from Eddie Ockenden.

The penalty corner became the Kookaburras' weapon of choice with Liam de Young making it two-nil in a beautifully produced set piece.

Izwan Firdaus provided a spark for the men in blue, skipping past Rob Hammond just outside his defensive 23m to dash down the other end and keep Malaysia in an attacking frame of mind.

However, Malaysia couldn't ward off the Australian men who were scintillating in the last three minutes of the first half to blow the game out.

22 year old Zalewski, just inside the goal circle on the right, spectacularly tomahawked one into the left hand corner. Dwyer wanted to join the fresh-faced West Australian on the highlights reel and added another reverse-stick offer, also into the top left.

As time expired on the half the Kookaburras had cracked it open, their fourth penalty corner converted, with a slick move finished off by Russell Ford to bust it out to 5-0.

Malaysia kept up the harassment of their opponents who were not always in top gear despite the contradiction of the scoreboard.

It took until ten minutes into the second half for the next score with Simon Orchard netting his second of the Hockey 9s tournament.

Dwyer's hat-trick came from the tightest of angles, on the left and somehow shooting across Malay 'keeper Kairulnizam Ibrahim into the right side of the goals.

Ford gave the fans the cherry on the top with another expert corner right on full time.

The Kookaburras take on Pakistan in their final pool match on Saturday, getting underway at 2:05pm AWST.

KOOKABURRAS 8 (5)
Jamie Dwyer 6, 19, 34 (PC, PC, F)
Russell Ford 20, 40 (PC, PC)
Liam De Young 14 (PC)
Aran Zalewski 18 (F)
Simon Orchard 30 (F)

MALAYSIA 0 (0)
-

Hockey Australia media release


---

Hockeyroos reach Hockey 9s final

Captain Madonna Blyth leads the way with a hat-trick; birthday girl Close gets one

It was Jade Close's 26th birthday but it was skipper Madonna Blyth who had most to celebrate after grabbing a spectacular hat-trick as the Hockeyroos crushed Canada in the International Super Series Hockey 9s on Friday night.

The Canadians will be potential opponents in the game's traditional format at the Commonwealth Games in Glasgow next year but they were dispatched without mercy as the Australians made the most of the extra-wide goals.

The result means Australia and Argentina will go head to head in Sunday's final – though they will meet first in the last round-robin match on Saturday – suggesting that the weekend's action could be a humdinger.

Georgie Parker opened the scoring, cutting into the circle and unleashing an unstoppable tomahawk while Blyth's first came after 13 minutes when she roofed the ball from 10 metres.

Canada's best chance dribbled off the side of a post just before half time and any hope they might have had of pressuring the home side collapsed when wayward injections cost them opportunities from two penalty corners.

Patient Hockeyroos build-up play soon netted them their third, Close injecting then slapping home a corner and then Brooke Peris fired in a backhand strike from the top of the circle just when it seemed the chance had gone.

Peris, who made her senior debut against Korea in March and is the cousin of Olympic gold medallist Nova Peris, is having a ball.Parker beat two Canadians and the goalkeeper on her way to scoring Australia's fifth and then Blyth rounded off a perfect evening with the sixth and a classy deflection for number seven practically as the siren sounded.

"It was a bit frustrating early but once we got the second goal it all happened so that was really good," she said. "I'm really looking forward to playing Argentina - they are among the best so it should be really exciting."

Watch the Hockeyroos take on Argentina TWICE, live on ABC 1 on Saturday and Sunday afternoons.

HOCKEYROOS 7 (2)
Georgie Parker 8, 34 (FG, FG)
Madonna Blyth 13, 37, 40 (FG, FG, FG)
Jade Close 23 (PC)
Brooke Peris 26 (FG, FG)


CANADA 0 (0)
-

Hockey Australia media release


---

Pakistan held in exciting 5-5 draw against Argentina



Pakistan failed to capitalise on their brilliant start as they floundered to keep Argentina at bay in the second-half of the game. PHOTO: FILE AFP

KARACHI: Leading 4-0 at one stage, Pakistan had to contend with a 5-5 draw following a brilliant fightback by Argentina at the Super Series Hockey 9s in Perth, Australia yesterday.

With the missed opportunity, the national team failed to confirm their place in the final match set to be played tomorrow; however, their chances are still intact courtesy a victory over Malaysia in their opening game on Thursday.

Mohammad Dilber – who displayed a spirited show in the Sultan of Johor Cup junior event recently in Malaysia – was the standout performer for Pakistan, smashing a hat-trick in the drawn game against Argentina.

Pakistan dominated the proceedings from the outset and scored their opening goal in the second minute through Dilber. Muhammad Rizwan Jr then doubled the lead in the 19th minute.

Dilber scored again to make it 3-0 just before half-time on a move initiated by vice-captain Shafqat Rasool, who added another goal right at the start of the second-half.

However, the South Americans refused to give up despite conceding a huge lead and made a valiant comeback at this stage.

With Lucas Rossi opening the account in the second half, Argentina scored four more goals through Lucas Rey, Agustin Mazzilli, Matias Paredes and Guido Barreiros to gain a lead for the first time in the match.

They were close to snatching a truly remarkable victory when Dilber rescued his side with a last-gasp goal, completing his hat-trick as both teams shared a point each.

In another match yesterday, hosts Australia ended Malaysia's hopes of reaching the final with an 8-0 thumping.

National team whips Malaysia 5-3 in opener

In Pakistan's opening match of the tournament, Dilber had scored two goals to help Pakistan defeat Malaysia 5-3.

Dilber was complemented by Arsalan Qadir, Umer Bhutta and Salman Hussain as all three scored a goal each. Dilber is currently the leading goal-scorer of the tournament.

Pakistan will meet the hosts Australia today while Argentina will be playing Malaysia on the last day of round matches.

The Express Tribune


---

Malaysian men go 8-0 Down Under

by Jugjet Singh

AUSTRALIA stopped short of scoring their ninth, in their 8-0 drubbing of the Malaysian men in the International Super Series Hockey 9s at the Perth Hockey  Stadium in Australia yesterday.

The Malaysian women were no better, as they were hammered 10-1 by Argentina, with Siti Noor Amarina scoring the consolation off a 29th minute penalty corner.

And in the first match on Thursday, the Malaysian men took the lead but lost 5-3 to Pakistan, while the Malaysian women were whipped 8-0 by Australia.

Today, the Malaysian men wrap up their pool fixtures against Argentina, while the women play Canada.

The Malaysian men are making their debut in the tournament, which has a totally different format than regular  hockey.

Teams are only allowed to field nine players, instead of 11,  the goalpost is wider, and the match is played in 20-minute  halves instead of the usual 35 minutes.

On Thursday, it was only 20 seconds into the match, when Nabil Fiqri  deflected in the lead, but they could not maintain the fast  pace and precision passing needed in the 9s format. The  other Malaysian goals were scored by Azlan Misron and  Sharun Nabil.

Coach Paul Revington picked a motley crew, and fielded some players who have not seen action in any tournament  this year, to give them a fighting chance to make the grade for  the 2014 World Cup training side.

Jugjet's World of Field Hockey

---

Bad to Worse

Things at the Malaysian Hockey Confederation seems to be going from bad to worse.

For how would one explain the mess in the organization of the RNA Cup - the national championships for women.

The tournament is to be held in Ipoh from Monday October 21 till Sunday October 27.

But until the time this post is written, neither the number of teams nor the fixtures have been released by MHC.

And this raises more questions - as to who actually runs competitions in MHC for it seems the Competitions Committee was not even consulted initially.

This is baffling as MHC is supposed to have been merged but how is it that individuals decide hosting of a tournament.

That is not all for it gets more interesting as Selangor is not participating in the tournament  - citing lack of funds.

But hold on, was it not Selangor that collected a cool RM600,000 for the Women Asia Cup last month?

Meaning they spent that amount on a six day tournament, where part updating teams pay their own board and lodging?

Mind you the Razak Cup cost Pahang RM300,000 and they paid for lodging of 14 teams over a 9 day period.

Something does not add up here.

Malaysian Hockey blogspot


---

Scored 2, conceeded 22, the story of Malaysian girls

Having finished fifth at the recent Women Asia Cup, there was no respite for the Malaysian women squad who look like ending right down under in the Super 9s Tournament in Perth.

Having lost 8-0 to Australia and 10-1 to Aegentina, they completed their preliminary round with a 4-1 defeat against Canada.

And once the players fly into KLIA on Monday, hey head directly to Ipoh for the RNA Cup after which they pack up and leave to Japqn for the AHF Champions Trophy.

No wonder we keep getting hammered as players get no respite.

Canada took their first win of the International Super Series to open Ausdrill Pink Ladies Day on Saturday against Malaysia. The 4-1 result will give the Canadian women confidence ahead of the re-match in the playoff for third place tomorrow.

Keeping their powder dry for tomorrow, both teams had trouble stringing together meaningful movements down the field.

The Malaysians were having a difficult time working through the puzzle that was the Canadian press. On the other side of the ball, Canada's territorial advantage did not translate to shots on goal.

A long corner followed by a penalty corner to Malaysia presented Amarina with their best chance of the first half but the shot went high.

As time ticked down on the shot and game clocks before half time, Kristine Wishart brought the ball in from the penalty corner, camped herself at the post and swept home Canada's first, a play that has worked so well this week.

Canada persisted and got reward for effort in the second half. Thea Culley scored in the 25th minute when she cut through the circle to the right, opened up the angle and hammered home on the run.

In a sweeping movement to the left, Abigail Raye blasted towards the goal mouth where Amanda Woodcroft navigated the ball through. Provider turned scorer five minutes later when the Canadians tried to replicate the move that got them Wishart's first but from the initial save, Raye tomahawked a goal to give Canada confirmation of the win.

Malaysia's Nadia Abdul Rahman ensured her team didn't leave empty handed with a consolation score in traffic during a goal-mouth wrestle.

Malaysian Hockey blogspot


---

A defeat in first friendly in Delhi

India get the better of Malaysia again




Malaysia lost the first of their three friendly matches against India at the Dyan Chand Stadiun in preparation for the Junior World Cup this December.

India took a 3-0 lead at halftime before the Malaysians got onto the scoresheet but Undia scored the fourth to take the fight out of the Malaysians.

It was a repeat of the Sultan of Johor Cup final where India prevailed 3-0. But this time around India fielded a majority of players that did not travel to Johor Baru.

Missing from the team in Johor Baru were  midfielder Harjeet Singh, keeper Harjot Singh, striker Ramandeep Singh while the most notable Malaysian absentee was Firhan Ashaari who was nursing a knee injury/

However India had the services of Gurvinder Singh, Malak Singh, Mandeep Singh, all of whom who did not travel to the SOJC as they were nursing injuries.

"It was a good performance considering we took time to adjust to the bumpy putch conditions as well as several decisions that went against us<' said team manager Mirnawan Nawawi.

"There are still two more matches to go and we are here to adapt to the conditions and playing India gives the coaches an opportunity to asses the players as we will name our final 18 next month."

India opened scoring in the 2nd minute as Gurjinder converted a penalty corner. giving keeper Hazrul Faiz no chance whatsoever.

Despite having possession, Malaysia failed to make much headway and India hit back through a counter attack with Talwinder Singh scoring the second goal in the 11th minute.

Mohd Syamin Yusof and Rashid Baharom created very good chances  in 10th n 18th minute but their attempts were well saved by Sushant Tirkey in the Indian goal..

At the stroke of halftime India scored their third via Muhd Amir Khan for a halftime lead of 3-0.

Malaysia opted for a high press in the opening minutes of the second half and were duly rewarded with their first penalty corner of the match in the 38th minute but it was wasted.

A mistake from the Indian defense earned Malaysia their second penalty corner two minutes later and Shahril Saabah converted to reduce the deficit.

However the Indians hit back with their fourth goal in the 44th minute, Gurjinder scoring his second, to make it 4-1.

Malaysia reduced the deficit via Zulhairi Hashim in the 51st minute but could not make count another two penalty corners in the last ten minutes of the match.

The next match will be played on Sunday while the third on Monday, both at 7.00pm local Indian time.

Malaysian Hockey blogspot


---

Hockey juniors give Delhi stadium the nod



Mohd Firhan Azhaari (centre) is a shoo-in for the Junior World Cup. That leaves Dangerous Lee, Joel van Huizen and Mohd Arwah to fight for the last seat on the squad.

KUALA LUMPUR: The national juniors have given the Major Dyan Chand Hockey Stadium in New Delhi the thumbs-up sign after playing at the venue for the first time.

The stadium will be used for the Junior World Cup in December.

National Juniors team manager Mirnawan Nawawi said that although there are two pitches at the stadium complex, their matches during the Junior World Cup will be played at the main ground.

"We had two training sessions on Thursday after our arrival the night earlier. In the morning, we trained at the second pitch and in the evening we used the main pitch. There is still some work being done at the complex but the facilities are all in order," he said.

"Naturally our concern is the condition of the pitch. We want to test our penalty corner batteries.

"We will play three matches against the Indian junior side. These matches will give us a better platform to try out some new ideas with the set piece moves."

The three-match tour to New Delhi is the last overseas stint for the team before they name their final 18 for the Junior World Cup next month.

Mirnawan said all 18 players in the tour will be given ample playing time.

Basically, two fringe players – Dangerous Lee and Joel van Huizen – have been included in the tour to see if they can fit into the team structure.

Mohd Firhan Azhaari and Mohd Arwah, who played in the Sultan of Johor Cup, have been left behind for the tour.

Firhan has been training with the senior team for the past year and is a virtual certainty in the squad.

That leaves the other three to fight for the remaining slot.

"At this stage, we are still open with our selection policy. The core players have already been selected. Like I said, it is the fringe players who need to convince us of their potential," said Mirnawan.

In the Junior World Cup, Malaysia are in Group D with New Zealand, South Africa and England.

The tournament will be held from Dec 6-15. Malaysia qualified for the Junior World Cup as Junior Asia Cup champions.

The Star of Malaysia


---

Child, Edwards back in Black Sticks men's side

The Black Sticks men welcome back experienced campaigners Simon Child and Steven Edwards for their upcoming Oceania Cup hockey series in Stratford.

Child will be representing New Zealand for the first time since last December's Champions Trophy tournament.

He opted to take a break from the international arena in order to freshen up physically and mentally ahead of a hectic schedule next year. New Zealand will compete in the final of the World League in January, before attending the World Cup, Champions Challenge and Commonwealth Games.

Child, who has been a prolific goal scorer for New Zealand since debuting in 2005, will be a major boost up front for the Colin Batch-coached side.

Edwards returns after a break from the team along with Shea McAleese who has recovered from injury. North Harbour players James Coughlan and Joe Bartholomew are also new additions since the World League semifinals.

"To have Simon, Steve [Edwards] and Shea back in the team is great," Batch said. "They are Olympians and bring a level of experience to the team that gives us that good balance."

The Black Sticks' men meet up next week for a national squad camp at the Millennium Institute of Sport and Health Centre on the North Shore before travelling down to Stratford for the Oceania Cup series, which runs from October 30 to November 3.

Andy Hayward, Nick Wilson, Shay Neal, Brad Shaw and Blair Hilton have not been named because of injury, but are likely to be available for selection for the World League Final in January.

Phil Burrows, Shea McAleese and Nick Haig are returning from Europe where they have been playing club hockey.

The Black Sticks' women's team for the Oceania Cup will be named on Tuesday.

The New Zealand men open up against Papua New Guinea on October 30.

Black Sticks' men's squad: Hugo Inglis, Stephen Jenness, Simon Child, James Coughlan, Jared Panchia, Shea McAleese, Steven Edwards, Arun Panchia, Phil Burrows, Marcus Child, Dean Couzins, Nick Haig, Blair Tarrant, Cory Bennett, Joseph Bartholomew, Alex Shaw, Hamish McGregor, Devon Manchester.

Stuff


---

Injuries hamper Black Sticks choices for Oceania Cup

By David Leggat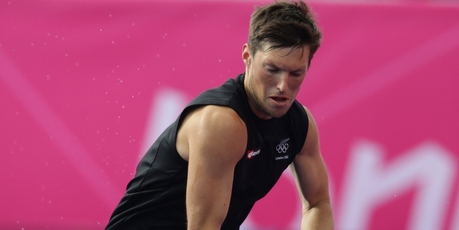 Striker Simon Child, who has scored 96 goals in 179 internationals, will enhance the attacking line. Photo / Brett Phibbs

In an ideal world, New Zealand would be grouped with Australia when the teams travel to the World League finals in India in January.

That would add extra spice to the two Oceania Cup clashes in Taranaki when the teams play a four-team event, also featuring Samoa and Papua New Guinea.

Instead, although the draw for the men's finals is not out yet, Black Sticks coach Colin Batch knows that world No 5 New Zealand will be grouped with Olympic champions Germany, England and India, while second-ranked Australia will be in with the Netherlands, Belgium and Argentina.

Still, any contest with the Australians, coached by former New Zealand Cricket high performance director Ric Charlesworth, is to be relished and the round robin and - presumably - final won't lack for sting.

They will also offer top class preparation for India. Their last clash was at the Azlan Shah tournament in Malaysia in March, the Aussies winning 3-2.

"They're always difficult opponents," former Australian international Colin Batch said yesterday.

"They have had some injury problems but will be well prepared so it'll be a good challenge for us."

Batch would probably also like to field a full strength squad in Taranaki, but injuries have ruined any chance of that.

Five players are out, but with the exception of Shay Neal, all should be ready for the trip to India.

The Northland player is to have a hip operation and will be sidelined until around February.

Experienced Andy Hayward, Bradley Shaw, Blair Hilton and talented striker Nick Wilson are getting over a range of injuries. The most significant is Wilson, who suffered bone bruising around a knee while on club duty in Rotterdam during the year.

The initial prognosis was a three- to six-month recovery period but Batch is optimistic Wilson will be fit in time for India.

"It's one thing to be right but we need a good five- to seven-week block of consolidated training," Batch said.

The good news is the return of three experienced players, classy striker Simon Child and 150-plus cap midfielders Shea McAleese and Steven Edwards.

Child, who has 96 goals in 179 internationals, missed the World League 3 tournament in Rotterdam, and the national league, but his quality will enhance an attacking line which Batch believes, when all players are available, to be as good as most in the world game.

"If we get Wilson back we've got quite a healthy group going forward," Batch said.

"It adds to the whole concept of depth we are creating, and competition for places."

Hawkes Bay will host a "Festival of Hockey" next April, with Hockey New Zealand announcing additional tournaments to run alongside the inaugural six-team international women's event at the new, world class Hastings Regional Sports Park.

There will now be a six-team men's and women's event with Australian Country, New Zealand seniors and Hawkes Bay seniors fielding teams in both, with two to be confirmed.

The New Zealand Herald


---

The Scottish season is in full swing

Weekend preview

No rest for the wicked with many teams having double headers over the weekend as the season is in full swing.

Aberdeen Asset Management Men's National League Division 2

Watsonians will want to keep the ball rolling after their towering 14-0 win last weekend, they travel away to Falkirk GHG.

Uddingston shall be hoping to extend their goal tally this weekend but face a tough match against Stepps who are only one place below them in the league.

At the other end of the division FMGM Monarchs are yet to get any points to their name and after last weekend's defeat to the top team, they face a challenging match away to mid table Erskine Stewart Melville.

University of St Andrews moved up to sixth and after having a solid win over fellow student based team last weekend they will feel confident going up against Aberdeen GSFP.

CALA Edinburgh are another team in this league that are yet to score any points, they welcome Glasgow University and will be going out to secure those first points.

Sunday's matches will consist of Alpha Data Carnegie play Glasgow University, Falkirk face second place Uddingston and top team Watsonians welcome Erskine Stewart Melville FP.

Struggling FMGM Monarchs will play again on Sunday against University of St Andrews. CALA Edinburgh travel away to Aberdeen GSFP and Granite City Wanderers travel to Stepps.

Aberdeen Asset Management Men's National League Division 3

Table toppers 2020 Renewables Greenock are yet to lose a match as they go away to Giffnock who recently are having a good run of form and have moved to fourth in the table. The undefeated team will face bottom side Chapman Motherwell on Sunday.

Struggling eleventh position Ayr welcome Highland, the west coast team will be looking to secure their first win of the season but face a challenge against the northerners.

University of Strathclyde are amongst the bottom teams of the table, with only one win so far, they welcome eighth place ADTI Aberdeen University and travel to sixth place Harris Academy in which they will hope to pick up points from at least one of their matches this weekend.

At the top end of the division an exciting match will take place between second place Perthshire against third place University of Dundee. Both are on equal points with the student based team having a game in hand. Both teams play again on Sunday with Perthshire away to Stirling Wanderers and University of Dundee welcoming Highland.

Waverly Inveresk Trinity goes up against Stirling Wanderers then travel away to Giffnock on Sunday. Bottom Chapman Motherwell play again on Sunday against Harris Academy FP and Ayr will go away to ADTI Aberdeen University.

Regional League

Central Division 1

The undefeated Grange II travel away to face Stepps II, then welcome Kelburne II on the Sunday. At the other end of the table, bottom place Edinburgh University III stay on home ground for their double header weekend and welcome University of Stirling and Grange III.

After their 6-0 defeat last weekend Western Wildcats II have a tough match against third place Hillhead II. On the Sunday they play ninth place University of Stirling, who may be lower down in the division but will want to secure more points on the table to move up the league.

Edinburgh University II face Kelburne II and Grange II will go up against Inverleith II. On Sunday the 'purple robes' II welcome Stepps II and second place PSL Team Sport Clydesdale II go up against Edinburgh University II.

Central Division 2

After last weekend's win Rottenrow Blue Sox top the table and will welcome fourth place Uddingston, who are yet to lose a match. The Blue Soxs travel away to mid table Alpha Data Carnegie II on Sunday.

Anchor with two games in hand and lying second will travel away to PSL Team Sport Clydesdale III followed by a rearranged match against Watsonians II.

Third position Clydeside who have won 3 and drawn 3 welcome East Kilbride.

At the opposite end of the table yet to win Livingston & West Lothian play a double header weekend in which they will hope to pick up some points when they welcome Glasgow University II then travel away to Erskine Stewart Melville FP II.

Erskine Stewart Melville face a mid-table battle between Alpha Data Carnegie II who are only one place behind them.

Falkirk GHG II welcome CALA Edinburgh II and Fifth place Watsonians II play GHK. Falkirk GHG II then travel away on Sunday to face inform team Uddingston II and East Kilbride face PSL Team Sport Clydesdale III.

North Division

Bottom place ADTI Aberdeen University II will want to secure their first points on the table this weekend, they face local rival Aberdeen GSFP II. AAM Gordonians are undefeated and will want to stay that way but will face a tough match against second place Grantite City Wanderers II. There will be a mid-table battle between Grove Menzieshill II and AAM Gordonians III.

Please visit the Competitions section of the website for a full list of Aberdeen Asset Management National League and Championship League fixtures.

Scottish Hockey Union media release


---

A weekend full of double-headers

Weekend Preview

Aberdeen Asset Management Women's National League Division 2

Struggling Haddington have not had a good start to the season and currently sit bottom without any points on the table. They face a challenging match travelling away to Inverlieth but will fancy their chances against eighth place Glasgow University on Sunday.

We see a battle of the top teams this weekend, AAM Merlins Gordonians face Hillhead who have four wins out of four.

Yet to win their first match Glasgow University face fifth place Erskine Stewart Melville FP and fellow student based team, University of Dundee face Borders Fjordus.

On Sunday mid table teams Erskine Stewart Melville FP face Granite City Wanderers. Hillhead have another challenging match on the Sunday when they face third place Inverleith. While table toppers AAM Merlins Gordonians face seventh place University of Dundee.

Aberdeen Asset Management Women's National League Division 3

University of St Andrews top the table and have not dropped a point so far this season, they travel away to Ayr.

ADTI Aberdeen University face Bon Accord MBC where both teams will try and get their first win of the season. Second place Waverly Inveresk Trinity play Aberdeen.

On Sunday Bon Accord MBC play at home against Waverley Inveresk Trinity. University of St Andrews play rivals ADTI Aberdeen University and Stirling University face mid-table team Ayr.

Championship League

West Division

Struggling Giffnock have sadly pulled out the league but will play remaining fixtures as friendly's.

Milne Craig Clydesdale Western II top the table with their III closly behind in second, they face each other on Saturday. Bottom side Stirling Wanderers welcome Kelburne II and Glasgow Accies face Giffnock.

On Sunday Kelburne II are up against Milne Craig Clydesdale Western III, Stirling Wanderers play Glasgow Accies and Giffnock welcome Milne Craig Clydesdale Western.

East Division

Edinburgh University II are top of the league and they face Grove Menzieshill A on Saturday. CALA Edinburgh II play Grange II.

Watsonians face both Edinburgh University teams this weekend, struggling Edinburgh University III on Saturday then top of the table Edinburgh University II on Sunday.

Please visit the Competitions section of the website for a full list of Aberdeen Asset Management National League and Championship League fixtures.

Scottish Hockey Union media release


---

Oltmans to be named high performance director

NEW DELHI: The Government of India will appoint Hockey India's director high performance Roelant Oltmans as chief coordinator and high performance director for Indian Hockey.

He is all set to be appointed till Rio Olympics 2016 keeping in view all the major events taking place in the next three years.

This is the first time that the Government of India has engaged an individual in a high performance role.

Oltmans was firstly hired by Hockey India (HI) as director high performance in January this year as part of its plan to further professionalise the sport of hockey.

As high performance director, Oltmans will be responsible for ensuring the long term strategy for senior, junior & sub-junior teams.

In addition, Oltmans will put in place a professional coaching curriculum and program for the sport.

HI secretary general Narinder Batra said, "We welcome the initiative taken by the Government of India in engaging Roelant Oltmans as high performance director. In the past eight months, Roelant has been working with our coaching and support staff of the Senior and Junior teams to support their efforts to win medals at the Junior Women World Cup, Asia Cup Men & Women, Sultan of Johar Cup and Junior Men World Cup.

"We are confident that this additional support from Government of India will assist us in achieving our objectives and bringing further laurels to the nation," he added.

Oltmans said he was looking forward to improve the level of hockey in the country.

"I am happy to strengthen the contacts with the Sports Authority of India and look forward to work closely together to improve the sports level in India and hockey in particular. The past eight months has shown a lot of talented athletes in the country and I am confident that their level will increase by giving them the right support.

"We made a promising start and hopeful of getting better results in the future events. As a part of my new responsibilities, I will focus on the coaching development in the country." said Oltmans.

Under Oltmans' guidance, the Dutch team, who he coached for 14 years, won the gold medal at the Atlanta Olympics. It also bagged two FIH World Cups, three FIH Champions Trophy and the Euro Hockey League.

The former Dutch coach, who worked with the Dutch Olympic Committee as its performance manager for Elite Sports, is also an International Hockey Federation (FIH) Master Coach. Oltmans is also the chief coach with the Uttar Pradesh Wizards for the Hero Hockey India League.

The Times of India


---

New hockey turf; sub-standard works alleged



Shoddy job: Two weeks after inauguration, the new hockey turf at Chamundi Vihar Stadium has developed white patches. A portion of the turf that has stripped. DH PHOTOs

Within two weeks of the installation of a synthetic hockey turf at Chamundi Vihar Stadium, sub-standard works in laying the synthetic hockey turf is observed as the turf was found damaged.

The turf was completed hastily to organise national level matches during Dasara sports meet, prior to approval by International Hockey Federation (FIH).

However, matches conducted during Dasara has damaged several parts of the turf. It can be recalled that the turf was inaugurated on October 5 by Chief Minister Siddaramaiah.

The project worth Rs 2.85 crore project was floated by Mysore Urban Development Authority (MUDA).

During a recent visit by Deccan Herald, synthetic mats of the turf were found to be stripped, allegedly due to poor quality of work taken up by the contractor.

According to Vijaya Krishna, Hockey coach, Sports Authority of Karnataka said that sprinklers used to give water treatment to the turf was not automated due to which some portions of the turf suffered 'white patches'. 

The turf was exposed to damages as a tournament was played on the ground. Finishing works of laying the synthetic turf was not complete when the tournament began. Pasting pieces of synthetic turf mats near the central line was done in a shoddy manner, he said.

Moreover, as sprinklers have to be manually operated, some portions of the ground did not receive sufficient amount of water and those portions turned white.

However, as of now, sprinklers are being used manually to water the synthetic turf.

Pending approval

The newly laid synthetic turf is yet to be certified by FIH. However, certification of the turf will be done only after the quality of the ground is assessed by the body. 

According to MUDA Commissioner S Palaiah, the turf will be approved by FIH within 15 days, as a team of the Federation is expected to arrive in the city.

He expressed confidence that FIH would approve the turf in their first visit.

Assistant Chief Executive Engineer of MUDA, Ramaswami, the grounds will be certified after taking into consideration the suggestions of FIH who would make another visit to formally acknowledge the ground after considering the repair works undertaken.

Contractor, Darshan Chadda denying sub-standard works said stripped mats seen near the edges are common phenomenon in hockey turfs. "White patches are obvious in most grounds.

But, the turf is fit to host any hockey tournaments. Certification of the turf by FIH is still under way and over the next weekend the grounds will be formally announced to hold National and Sate-level tournaments organised by Hockey India Association and Karnataka State Hockey Association," he said.

Deccan Herald


---

Chak de moment for Pak girls

Rachna Khaira

Jalandhar - They are confident, intelligent, and overwhelmingly positive and gradually becoming aware of their rights. Here is a bunch of young hockey players representing the modern woman of Pakistan. Since Partition, they are the first women's team to participate in the Surjit Hockey Tournament at Jalandhar.and feel that the destination may be a bit far but the journey to liberation has already begun.

"The change is in the air. Our women are shaping the destiny of Pakistan as educators, activists and politicians. But it will take some more time. Unfortunately, women in media are still depicted as downtrodden, submissive and timid, but in reality, they are now more confident and encouraging," said Zakia Nawaz from Gojra in the Punjab Province in Pakistan.

They seem to be very impressed with the Indian culture; the girls revealed the people of Pakistan are great fans of Indian movies and tele serials.

"These have so much impact on our society that most of your customs have already become part of our age long traditions. Some of your marriage traditions like 'Juta Chupai', 'Search a ring' game and offering milk to the new couple have become part in our tradition also," said Nafeesa Anwar from Lahore.

They also revealed that even some of the Indian festivals are fervently celebrated in many parts of Pakistan.

"Every year Diwali is celebrated in the Sindh province while the people of Lahore celebrate Basant Panchami with fervour," said Aamna Meer, captain of the Pakistan team.

Also, the modern generation has a changed view about India and hope that the relations between the two countries will get better with time. "I am from Lahore. My house is just near to the Wagah Check post. Earlier, my elders used to tell me that the first ever rocket from India will fall on our roof. After coming here and knowing people, ab aisa nahi lagta,"said Asma Ashraf from Lahore.

Taking about the people of Punjab, Aamna Meer revealed that her elders who stayed in India before partition had unknowingly created many misconceptions about Hindus and , Sikhs. "I was very scared before coming here but now, the fear has gone. Sports ties really helps in having a better understanding between the people of two countries," said Aamna.

So, here is a salute to a group of young women who are determined to showcase Pakistan for something other than terrorism and sectarian strife!

The Tribune


---

FHC announces team for Men's Junior World Cup

Field Hockey Canada announced the team that will represent Canada at the 2013 Junior World Cup, scheduled to be played in New Delhi, India, from December 6 to December 15. The competition will be played in Major Dhyan Chand National Stadium, a landmark location downtown Delhi which hosted many top level international competitions such as the 2010 World Cup, 2010 Commonwealth Games and 2012 Olympic Qualifiers.

Canada qualified for this competition by reaching the Final of the 2011 Pan American Junior Championship in Guadalajara, Mexico. It is the first time that the Canadian Team qualifies for the marquis event of the junior calendar since 2001 in Hobart, Australia.

Team Canada will compete in Pool C, against The Netherlands, a powerhouse on the international hockey scene in all categories and finalist of the last Junior World Cup in Malaysia, against Korea, 7th of the last Junior World Cup, and against host India, always a force when playing at home.

Canada will open their competition on Friday December 6 at noon against Korea, then will play India on Sunday December 8 at 20h00 and will finish pool play against The Netherlands on Tuesday December 10 at 18h00.

After a rest day, cross-over and classification matches will be decided by the standings in the four pools. The competition will end on Sunday December 15.

Head-Coach Paul Bundy has assembled a strong team, with sixteen players from British Columbia and three from Ontario. The roster will be trimmed to eighteen players at a later date, with only two of the three selected goal-keepers making the trip.

"We have a good blend of youth and experience", says Bundy. "Eight players participated in the junior continental qualification two years ago, and have already seen action with the senior National Team. At the other end of the age spectrum, some of the younger players will still be eligible for the next Junior World Cup in four year". Taylor Curran is the most experienced player with 48 senior International Caps, including the 2010 World Cup, also in New Delhi. 

"The group has trained hard since March", continues Paul Bundy. "Many training sessions were common with the senior squad, and the athletes were regulars in the gym all summer. It is a very committed group, juggling training with studies, work and fundraising activities".
| | | |
| --- | --- | --- |
| Name | Province | Position |
| Brandon Pereira | BC | Midfield |
| Sukhi Panesar | BC | Midfield |
| Taylor Curran | BC | Midfield |
| Balraj Panesar | BC | Midfield |
| Gurteg Gill | BC | Midfield |
| Tristan Burgoyne | BC | GK |
| Iqwinder Gill | BC | GK |
| Kevin Pereira | ONT | GK |
| Brenden Bissett | BC | Forward |
| Gabriel Ho-Garcia | BC | Forward |
| Gagandeep Thind | ONT | Forward |
| Jannu [Har Simranjit] Mahal | BC | Forward |
| Oliver Scholfield | ONT | Forward |
| Spencer Curran | BC | Defence |
| Gordon Johnston | BC | Defence |
| Manvir Kingra | BC | Defence |
| Justin Dhaliwal | BC | Defence |
| Chris Roydhouse | BC | Defence |
| Paul Wharton | BC | Defence |
Paul Bundy will be assisted by an experienced staff, with extensive involvement in international competitions at both junior and senior level:
Staff                                                                                               Role

Paul Bundy

Head Coach

Aaron Guest

Assistant Coach

Inderpal Sehmbi

Assistant Coach/ Videographer

Alvin Bissett

Team Manager

Gavin Leung

Athletic Therapist

Anthony Farry

Performance Analyst
"We enter the competition ranked 14th", says Coach Paul Bundy. "Our goal is to finish in the top twelve and be competitive in every game. I believe that we can surprise people. It will certainly be an experience for young players to play a World Cup in India, and we hope that the local fans appreciate our play!".
Field Hockey Canada media release


---

Free Clinics at the 2013 National Hockey Festival

Colorado Springs, Colo. - The USA Field Hockey Sport Development Team is excited to announce that there will be additional opportunities to play and learn about the sport during the 2013 National Hockey Festival in Palm Beach County, Fla. Join the Team in growing the game by visiting Field 6 and inviting parents, siblings, coaches, friends and anyone else who wants to play the game and have fun!

Clinics will include skill development for youth, lessons on the new FIH indoor ruling of Hockey 5's, competition opportunities for boys, and open play for adults.

SCHEDULE
Thursday, November 28
10:30a.m.- 12:30p.m. | Youth Boys and Girls
1:30p.m.- 2:00p.m. | The Hockey 5 
1:30p.m.- 2:30p.m. | All Adults Open Play
3:00p.m.- 4:30p.m. | Boys Clinic

Friday, November 29
10:30a.m.- 12:30p.m. | Youth Boys and Girls
1:00p.m.- 3:30p.m. | Competition for Boys

Saturday, November 30
10:30a.m.- 12:30p.m. | Youth Boys and Girls
1:00p.m.- 3:30p.m. | Competition for Boys

All athletes under the age of 18 who wants to participate in the free clinics or competition must register online and bring their waiver to the field on the first day. Registration is now available on usafieldhockey.com and by clicking HERE.

The Sport Development Team would also like to welcome everyone to the FUNdamental Field Hockey tent for additional information and upcoming opportunities regarding youth, boys, umpires, coaching, diversity and inclusion, and adults.

USA Field Hockey's Grow the Game campaign is committed to exposing the sport to many and inspiring participation for all. For any questions, please contact the Sport Development Team at This e-mail address is being protected from spambots. You need JavaScript enabled to view it .

USFHA media release


---

Fluharty, Witmer score late goals to lift top-ranked Maryland



Maxine Fluharty, center, and Jill Witmer, right, both scored crucial goals as Maryland won. Maryland Athletics

No. 1 Maryland 2, No. 4 Syracuse 1 (OT)

COLLEGE PARK, Md. – Maryland came back in the final minute of regulation and went on to beat Syracuse 2-1 in overtime in an action-packed matchup at the Field Hockey & Lacrosse Complex on Friday night.

After defensive stops in the final two minutes of regulation, junior Maxine Fluharty took it the length of the field and scored with 49 seconds to play as her shot rolled through Orange goalkeeper Jess Jecko's legs. Just 2:37 into the 7-on-7 overtime, senior Jill Witmer sent in the game winner. Maryland moved to 15-0 overall and 4-0 in ACC play.

"This was the fastest team we've played so far in College Park," Maryland head coach Missy Meharg said. "Syracuse was very, very spirited. They have a lot of different weapons. It was a very even game. Maryland just has a way mentally, when we have an opportunity to set a new tempo or set a new play, to really step up and follow the game plan. One of them was to play man to man and I thought we did a great job at that."

Despite a scoreless first half, the Terrapins outshot the Orange (12-2, 2-2 ACC) 7-5 with both teams having multiple chances to get on the board. Due to back-to-back yellow cards given to the Orange, Maryland was up two players for almost the entire last five minutes of the first half. The Terrapins kept a one-player advantage for the first 4:53 of the second half as well.

Still, neither team could get on the board. Syracuse opened a 1-0 lead with 21:01 to play when Karlee Farr tucked one in behind Terps goalkeeper Natalie Hunter from the left post.

Meharg called timeout with 9:57 to play and Maryland still down by one. With 5:25 to go, she pulled Hunter out of goal in favor of an extra field player. Maryland had two penalty corners in the next three minutes and couldn't capitalize. Syracuse took it back the other way and drew back-to-back penalty corners, while Maryland had no goalie to defend them, in the final two minutes. Fluharty came out of the cage and made stops on both corners. On the second, she took it all the way the other way and cracked a hard shot from way out that went in to force overtime.

Maryland rode the momentum into the overtime period and Witmer deflected in Ali McEvoy's shot for the win in the 73rd minute.

The Terps outshot the Orange, 18-13. Hunter picked up six saves and Jecko had eight for the Orange.

No. 2 Connecticut 5, Georgetown 0

COLLEGE PARK, Md. – Marie Elena Bolles notched the first hat trick of her career, scoring all three goals in a 5:14 span, to lead Connecticut to a 5-0 victory against Georgetown on Friday afternoon. With the win, UConn improves to 13-1 on the year and 5-0 in conference play. The Hoyas slip to 2-12 overall, 0-5 in the loop.

Bolles is the seventh Husky all time to record a hat trick and she joins teammates Anne Jeute and Chloe Hunnable in the record book. Bolles, who recorded her 100th career point last week, is now second on the team with 12 goals and 31 points.

UConn took a lead it would not relinquish at the 18:55 mark. Mckenzie Townsend found herself with the ball deep in the Georgetown circle and took a shot that was saved by Hoyas goalie Rasalie Nolen. Nolen was unable to clear the ball though and Townsend controlled the rebound and found the back of the net with her second attempt.

Jeute gave the Huskies some insurance when she followed Townsend with a goal seven minutes later. Jeute was able to corral the rebound off an Olivia Bolles shot and punch it past Nolen, giving UConn a 2-0 lead.

Bolles' three goals came in rapid fashion at 40:57, 44:09 and 46:11. The first two scores came off penalty corner opportunities and the third came thanks to a cross from Jeute. Bolles, a Meerbusch, Germany native, is now fourth on the team with seven assists and 24 points.  

No. 6 Syracuse 4, No. 8 Duke 3

CHARLOTTESVILLE, Va. – Virginia defeated Duke 4-3 on Friday night at Turf Field in Charlottesville.

Senior Elly Buckley logged a hat trick on senior day. Freshman Lucy Hyams had three assists, including setting up two of Buckley's goals.

Virginia took 18 shots in the game, 11 on goal, while Duke managed six shots, five on goal.

Buckley, one of eight Cavalier seniors honored in the post-game senior day ceremony, moved into third place on the Cavalier career points list with her six points in the game, giving her 179 in her career. Buckley, who has 46 points this season on 20 goals and six assists, leads the ACC in both points and goals.

Hyams and Tata are now tied for second on the team with 20 points. Tata's goal was her 10th of the season. Hyams now has 10 assists with five goals.

No. 10 Massachusetts 7, La Salle 1

AMHERST, Mass. – Massachusetts freshmen midfielders Charlotte Verelst and Izzie Delario recorded a goal each during the opening minutes to spearhead the UMass offense in its 7-1 victory against La Salle at Garber Field on Friday afternoon. Brooke Sabia — who earned a pair of goals and an assist — Lauren Allymohamed, Hailey Cockrum and Renee Suter joined Verelst and Delario in the scoring column.

Delario added a helper to net three points on the day while Lindsay Bowman, Alyssa Ineson, Hannah Prince and Alexa Sikalis also netted an assist each to facilitate the attack against La Salle.

The Maroon and White tallied a 33-6 lead in shots and 19-5 edge in on-target attempts. UMass also led in penalty corners, 16-2 while goalkeeper Sam Carlino tallied four saves for her 25th collegiate victory.

NCAA


---

Preparations going well for Rabobank Hockey World Cup

FIH boss Fairweather happy with progress ahead of 2014 showpiece



The Kyocera Stadium will welcome over 200,000 fans between 31 May and 15 June 2014. (Photo: SUBMITTED)

Ahead of next year's sensational joint men's and women's Rabobank Hockey World Cup in The Hague, a dedicated team of FIH staff members recently spent two days in the Netherlands discussing planning for that hugely anticipated event with the Royal Dutch Hockey Federation (KNHB).

Well, we are pleased to tell you that everything is bang on schedule for what could go down as one of the finest hockey events in history. The tournament takes place at the Kyocera Stadium, a 15,000-seater football arena that is currently undergoing a massive transformation ahead of next summer's global hockey showpiece. 

As everyone knows, the Hockey World Cup ranks alongside the Olympics as the biggest prize that the sport has to offer. Held every four years, the world's greatest teams and players will arrive in The Hague next summer fully prepared for the toughest, most skilful and entertaining international hockey event imaginable.

As well as various discussions regarding the organisation of the mammoth event, the FIH were given a tour of a truly stunning venue that will welcome well over 200,000 fans between 31st May and 15th June 2014. A global television and live stream audience of millions will also tune in to watch the magnificent 24 team event, enjoying pioneering broadcast coverage that will showcase the sport like never before. 

Various elements of the planning for the World Cup were discussed during the meetings, including many aspects which are sure to make this World Cup one that the fans will remember for a long time. The amazing action on the field of play will be complemented by ground-breaking TV camera work, high quality live streaming and behind the scenes footage, sensational in-stadium entertainment and a whole host of other exciting developments. The discussions were extremely positive and will help to create a clear road map to aid the KNHB achieve their goal of hosting the best World Cup ever staged.

"I think that the key objective is to make this World Cup the best ever from a fan and athlete perspective," said FIH Chief Executive Officer Kelly Fairweather.  "Generally I feel that the planning is going very well. We are certainly one step closer to achieving our aim of entertaining and inspiring a global movement of hockey fans and players."

The Rabobank Hockey World Cup 2014 will combine extraordinary talent levels with unrivalled prestige to serve as the climax of next year's hockey calendar. Offering contrasting styles and skills, the players step onto the biggest stage with the simplest of equations: win your matches or go home empty handed. Global superstars compete for national pride, personal greatness and ultimate glory.

Tickets for the Rabobank Hockey World Cup 2014 are on sale now. To find out more, click here.

More information about the Rabobank Hockey World Cup 2014 can be found on the tournament website: http://rabobankhockeyworldcup2014.com/

FIH site