All the news for Wednesday 27 November 2013

Warm-up wins continue

Hockeyroos' prep on course with 4-3 win over England




The Hockeyroos' ongoing build-up to the World League Finals continued on Wednesday morning (Tuesday afternoon in Argentina) with a 4-3 win over England in an uncapped warm-up match in Tucumán, Argentina.

Goals from Jodie Schulz (PC), captain Madonna Blyth (F), Casey Eastham (PC) and Emily Smith (F) led the Hockeyroos to victory in the new stadium, which is still undergoing construction work ahead of the opening matches on Saturday (local time).

Hockeyroos coach Adam Commens was pleased with how his charges stood up to the physical test but sees room for improvement. "Overall, we played ok. There was some really good play but then also some sloppy play that allowed them to score. All of the goals were pretty soft so that's something we need to sort for the tournament, but I was pleased with how we toughed it out after two or three days of hard training."

As in Monday's practice against Argentina, the Hockeyroos played for much of the match two players short. Teneal Attard continues to rehab from her hamstring injury and took no part in the game while Kate Jenner sat out the remainder of the match as a precaution after rolling her ankle after ten minutes.

With four days to go until the tournament begins, Commens says that the Hockeyroos have been welcomed with open arms by hockey-mad Argentina. "Everyone's been really friendly," he added. "The girls wore their uniforms out yesterday and were mobbed in the street by fans wanting photographs and autographs."

The Hockeyroos take on Korea in their third and final warm-up match at 00:00 AEDT on Thursday / 21:00 AWST on Wednesday (10:00am local time on Tuesday).

The Hockeyroos get their World League Finals campaign underway in a rematch against Argentina on Sunday morning (11:00am AEDT / 8:00am AWST). That match will be shown live on the International Hockey Federation's YouTube channel and on delay on ABC 1 in Australia.   

Hockeyroos 4 (1) – England 3 (1)
Wednesday, 27 November
Uncapped warm-up fixture

Hockey Australia media release


---

Stern by name...

Australian Rosie Stern takes charge of World League Finals




While the Hockeyroos' final preparations for the World League are now underway in Argentina, they're not the only Australians intent on a good showing in Tucumán. South Australian Rosie Stern is unlikely to be someone you hear much about once the tournament starts but she will be intrinsic to the success of the first ever World League Finals.

Rosie (pictured above, in red) is the Tournament Director (TD) in Tucumán, appointed by the International Hockey Federation (FIH) to oversee the entire competition. It's a prestigious appointment for the experienced official who performed the same role at the 2010 Commonwealth Games, the 2009 Junior World Cup and the 2012 Olympic Qualifying Tournaments. She was also the Assistant TD at the 2008 Olympic Games in Beijing.

Hockey Australia caught up with Rosie to discuss the Finals and bring some insight into the role of the Tournament Director.

"I'm looking forward to going back to Argentina," she says immediately. "We're always well looked after. It's great to be working with the top eight nations and with friends – umpires and officials I have met at previous tournaments. I feel privileged to do the job.

"I did the Champions Trophy in 2007 in Argentina in a place called Quilmes, which is a poor area of Buenos Aires. Usually at FIH tournaments the Tournament Director has access to a car and a driver but there we all went in a bus together with a jeep at the front and one at the back with police carrying guns for our protection. That was my initiation into Argentina. But the tournament was just the biggest buzz, seeing the biggest crowds you'll see anywhere for women's hockey. There were people hanging off the football stadium next door to get a look and we had to do the coin toss early because there were so many photographers that they needed to be moved from one end to the other before the game started."

At the tournament, Rosie will lead a team of around 20 officials and have responsibility for the 200 athletes, coaches and team officials. It's big undertaking but as she points out, hockey's strong team ethic is critical to the success of the tournament.

"My job is to ensure the smooth running of the tournament, to liaise with the umpires' managers and team management, and to be a mentor to the less experienced officials. I make sure I involve them as much as possible. Everyone has their jobs to do but we work together as a team to make things happen.

"I'm a very hands-on TD. You'll find me out and about doing things. At the Commonwealth Games in Delhi it was extremely hot and so I grabbed the fan from the office and an umbrella and took them down to the benches because that's the sort of TD I am. I'm a very positive person and that's how I like to be as a TD."

"But it's very much a team thing. With the FIH promoting the game more widely and the appointment of officials from less developed hockey countries you get some inexperienced officials to work with. When I did the Olympic qualifier in Japan I had lots of inexperienced officials but there were also some really good guys who I used to mentor the less experienced ones in the first few days. I had the chance to use some of the more experienced men's officials at that tournament to help mentor the younger women's officials, which was quite unusual.

"The group of officials in Argentina is very young and most will be from the Americas. It's important we have young, capable people coming in [to the profession]."

While there will be plenty of opportunity to support her colleagues and those involved, sometimes the job will mean some tough choices need to be made.

"The other role of the Tournament Director is a disciplinary one; to uphold the code of conduct. Sometimes you don't need to – at the Olympic Qualifiers there was not one suspension, they were all fabulous. But then at a four nations tournament prior to the Beijing Olympics I had to suspend a New Zealand player for two games for striking and after the tournament they then had to decide whether she would go to the Olympics. She did. You have to be prepared to make the tough decisions when the need arises.

Summing up the expansive and complicated role of the Tournament Director, Rosie says, "Ultimately, it's about building personal relationships with team management, not wielding a big stick."

Hockey Australia wishes Rosie and our two other officials Minka Woolley (Umpires' Manager) and Lisa Roach (Umpire) the very best of luck in Argentina.

Watch the World League Finals live on YouTube and on delay on ABC 1.

Hockey Australia media release


---

Match schedule announced for Hero Hockey World League Final

Men's event will take place in New Delhi from 10-18 January 2014



(Photo: FIH / Grant Treeby)

The International Hockey Federation (FIH) is delighted to reveal the confirmed match schedule for the men's Hockey Hockey World League Final, which takes place in New Delhi from 10-18 January 2014.

The tournament will see eight of the world's finest teams in action and is the culmination of a journey which began back in August 2012 when the first rounds of the competition were played.

The event features two pools of four followed by quarter-finals, semi-finals, classification and medal matches. Pool A will feature reigning Olympic Champions Germany alongside New Zealand, England and hosts nation India, while current World Champions Australia face the Netherlands, Belgium and Argentina in Pool B.

The Round-Robin pool phase will take place over three competition days between 10th and 13th January. Following the Round Robin, the teams will move into the crossover quarter-final phase, with the pool winners meeting the bottom team from the opposite pool. The #2 and #3 finishers will also face-off in the knock out quarter-final. From there, the winners move into semi-finals and the medal games, with the losing teams playing for placement.

The opening day of the tournament (Friday 10th January) will feature all eight teams taking to the field. Two matches from Pool B will kick things off, with Australia and Belgium meeting at 1400 (UTC./ GMT +5:30) before Netherlands and Argentina go head to head at 1600. In Pool A, Germany take on New Zealand at 1800 ahead of the mouth-watering meeting between England and India at 2000.

To see the complete tournament schedule, please click here.

About the Hockey World League

The Hockey World League is an action packed competition giving every hockey-playing nation a chance to go all the way to the Hockey World Cup and the Olympics.

Composed of four rounds and played over two years, the schedule alternately coincides with the build-up to the World Cup and to the Olympics, providing more than half of the entry tickets for both. Beyond a mere qualifier, the Hockey World League shines a spotlight on the sport in all corners of the globe, producing exciting and elite level hockey while also providing a strong commercial opportunity for the sport.

Typified by its "Make Your Mark" slogan, the Hockey World League invites every hockey playing nation to take part, allowing even the smallest ones to dream of writing their own chapter in hockey's history books. More information about the Hockey World League can be found by clicking here.

FIH Media release


---

Junior Black Sticks ready to take on world's best

All of the New Zealand games at the Junior World Cup will be LIVE on Sky Sport.



Angus Hazlett from Canterbury in action.

The Junior Black Sticks Men are in Perth this week playing two games against Australia's Under-21 team as part of their final preparation for the Junior World Cup which is in New Delhi from 6-16 December.

New Zealand's best Under-21 men's players were named following a selection camp in September and they have been training hard – both individually in their regions, and as a team at a recent training camp at North Harbour.

"The team is in good shape and we are extremely fortunate and feel pretty excited to be playing against Australia – to have some more game time together is exactly what we need, Australia is a top team. The players have been training extremely hard and this is excellent preparation at this stage in our build-up," says head coach Grant Edwards.

During pool play at the Junior World Cup, the Kiwis will face Malaysia, England and South Africa and Edwards said the draw is good for New Zealand.

"We have avoided some of the higher ranked teams in pool play, so I think we have a good opportunity to progress through to the top eight – that is definitely our aim."

Edwards said that with the Junior World Cup being a one-off tournament every four years without regular tournaments in between, you rarely get the chance to play other teams.

"We haven't played England or South Africa, but we have a strong track record against Malaysia who we have played a lot in the last couple of years – we beat them twice during the Sultan of Johor Cup last year," says Edwards.

Kane Russell, George Muir and Jared Panchia are the three players who have the most international experience, collectively they have played a total of 51 internationals for the Black Sticks. Edwards notes it is exciting for hockey in New Zealand to see the young talent coming through.

With all Junior World Cup games live on Sky Sport, Edwards said Kiwis should be keeping an eye out for Jared Panchia's class dribbling skills and ability to eliminate players, Kane Russell's drag flicking and ability to shut down the opposition in defence and Richard Joyce's dominance in defending penalty corners as goalkeeper.

"As a team, I think our strengths are our good defensive structures, excellent goalkeeping, and our set play in penalty corner attack and defence."

But Edwards admits it is hard to get a gauge on how strong the competition will be until they get out on the turf.

"We are all very excited about it and it has been such a long time coming, that it will just be great to get it underway," says Edwards.

The Junior World Cup consists of 16 teams which are broken down into four pools of four, with the top two from each pool progressing to the quarter finals. Other teams competing are Korea, Canada, Australia, Argentina, Germany, Belgium, Malaysia, Spain, France, Pakistan, Egypt, England, South Africa, Netherlands and India.

New Zealand play their first game against Malaysia at 11.30pm on the 6 December (NZ time).

For more information on the Junior World Cup tournament click here to view the FIH website.

Click here for the Sky Sport schedule.

The Junior Black Sticks are part of the Owen G Glenn Future Black Sticks programme, which is a key part of Hockey New Zealand's high performance programme. The aim is to provide training and development camps, coaching and individualised programmes, as well as international competition to ensure we are developing the next generation of Black Sticks.

Hockey New Zealand Media release


---

A Bealey good year

Daniel Beale is focused on the Junior World Cup




In his own words, 2013 has been somewhat "surreal" for Queenslander Daniel Beale. The 20-year-old Brisbane boy will finish a whirlwind 12 months at December's Junior World Cup in Delhi. It's the culmination of a year that has seen him called up to the National Development Squad, move to the AIS in Perth, make his senior international debut for the Kookaburras and pick up gold medals in the three tournaments he has played for Australia – the Azlan Shah Cup, the International Super Series and the Oceania Cup.

He grew up in Queensland playing for Commercial Hockey Club before moving to Perth, where he now plays for UWA.

"I was a bit shell shocked when I first got here," admits Beale, who is training with the Burras squad ahead of their departure to India. "When I moved over [to Perth] my first point of contact was naturally the Queenslanders. The Olympics had only taken place six months earlier and I'd been watching the Kookaburras on TV. They were guys I looked up to and I didn't have any idea I'd be training with them every day so soon, but everyone was so welcoming and it didn't take long to become part of it."

"I made my debut at the Azlan Shah in March. We scored the winning goal with one minute to go in the final, which made it pretty exciting. And then to get a shot at playing in the Oceania Cup last month and to win it, I'll never get tired of that feeling!"

The pinnacle of junior hockey globally, the Junior World Cup will pitch Beale and his Burras teammates against Argentina, France and Spain in the first round of matches in Delhi.

"It's incredibly special to be going to the Junior World Cup," he says. "We're heavily into our final training block, we're about halfway through our last camp at the moment and we're tweaking things all the time. We've spent our camps, games and tournaments throughout the year honing things."

Beale says Burras head coach Paul Gaudoin has been hugely influential in driving the culture of the group, which spends large amounts of time spread out across the country training independently at State Institutes.

"I first played under Goodas at the Youth Olympics when I was 17 years old.  He's been good for the juniors; he's really driven home how important it is to maintain our focus when we're out of camp and back in our home states and now we keep each other accountable. He stays in touch as much as possible and has been really strong on us about staying focused, so it's not a case of suddenly turning it on when we're in camp; we need to be like that all the time at home, too." 

They will need all of that focus when they arrive in Delhi. The famously hockey-mad Indian city will present plenty of distractions for the first time visitors but as Beale explains he and his teammates have been tapping into the experiences of those around them.

"We've had meetings about what playing in India will be like. None of us has been there before but in our coaches Paul Gaudoin, Jay Stacy and Matthew Wells, we've got that experience. They have all played in India and know what it's like so we have picked their brains and we've spoken to the senior Kookaburras players. There'll be things we've never experienced before but I'm looking forward to it."

While it might be his first visit, Beale is hoping it will be the first of many. When he returns from the Junior World Cup in mid-December he'll re-join the senior group training for the Hockey World League Finals in Delhi in January. And after that, if things go well he might be able to look towards the iconic Hockey India League.

"The Hockey India League is very good for the sport," says Beale. "Hopefully, if I have a good year in the year ahead I might be putting in an application myself."

Follow the Burras' progress at the Junior World Cup via the International Hockey Federation's YouTube channel, where the tournament will be shown live.

Tweet or post your Instagram messages of good luck using #burrashockey and see the best of them on the social hub.

The Burras' campaign gets underway against Argentina at 7:30pm AEDT / 4:30pm AWST on 6 December.

Hockey Australia media release


---

Juniors get a Felda boost

By Jugjet Singh



MHC president Tengku Abdullah Sultan Ahmad Shah receives the mock cheque from Felda Director-General Datuk Faizoull Ahmad in Kuala Lumpur yesterday. Pic by Hasriaysah Sabudin

THE National Juniors received a major sponsorship boost in the run-up to the World Cup, as Federal Land Development Authority (Felda) pumped in RM500,000 for their campaign in New Delhi from Dec 6-15.

The juniors will carry the Felda logo on their jerseys for the duration of the tournament, starting with New Zealand on Dec 6.

The other teams in Malaysia's group are South Africa and England.

From the list of 18 selected for the World Cup, Izad Hakimi Jamaluddin and Hafiz Zainol were born and raised in Felda settlements in Perak (Trolak) and Pahang (Jengka) respectively.

"We are going to New Delhi with a mission, and not as punching bags.

"I believe the boys can reach the top-six target set for them," said Malaysian Hockey Confederation (MHC) president Tengku Abdullah Sultan Ahmad Shah at the mock cheque presentation in Kuala Lumpur yesterday.

Kuckreja & Co is sponsoring the team attire.

Felda Director-General Datuk Faizoull Ahmad presented the mock cheque for RM500,000 to Tengku Abdullah.

"Felda is proud to sponsor the National Juniors. The amount may not be much but it is our social responsibility to see that our national players are well prepared for the Junior World Cup. We are here to leave no stone unturned," said Faizoull.

"It is our hope that the team perform well in the World Cup against some of the best teams in the world and the players make the nation proud as well.

"The Junior World Cup is a prestigious event and Felda is very supportive of the development of our hockey teams at local and international levels."

MHC also presented cash incentives of RM4,000 each, to all the players and coaches for finishing second in the Sultan of Johor Cup.

"I have a very close relationship with Felda, particularly the settlements in Pahang, as I grew up visiting and watching the settlers grow in strength," said Tengku Abdullah.

"On behalf of MHC, I would like to thank Felda for their continuous support to the development of hockey in the country.

"This sponsorship epitomises their commitment, belief and confidence in the National Juniors."

New Straits Times


---

Timely boost for junior hockey team

by Aftar Singh



"Malaysian Hockey Confederation President, Tengku Abdullah Sultan Ahmad Shah (centre) receiving the RM500,000 mock cheque from Felda Director General, Datuk Faizoull Ahmad (right) for the national junior team that will be competing in the Junior World Cup in New Delhi from Dec 6-15. - The STAR

KUALA LUMPUR: The national junior hockey team received a huge financial boost ahead of the Junior World Cup Finals at the Major Dhyan Chand Stadium in New Delhi from Dec 6-15.

Federal Land Development Authority (Felda) director general Datuk Faizoull Ahmad presented a RM500,000 mock cheque to Malaysian Hockey Confederation (MHC) president Tengku Abdullah Sultan Ahmad Shah at a hotel here on Tuesday.

"Felda is proud to sponsor the national junior team. The amount may not be much but it is our social responsibility to see that our national players are well prepared for the Junior World Cup. It is our hope that the team perform well in New Delhi against some of the top teams in the world and the players make the nation proud," said Faizoull.

"The Junior World Cup is a prestigious event and Felda is very supportive of the development of our hockey teams at local and international level. We are also proud to know that two of the national juniors are from the Felda," added Faizoull.

The two players are defender Izad Hakimi Jamaluddin from Felda Trolak Utara, Perak, and midfielder Hafiz Zainol from Jengka in Pahang.

Tengku Abdullah welcomed Felda's sponsorship and commended the government agency.

"I like to thank Felda for its continuous support to the development of hockey in the country," said Tengku Abdullah.

"The sponsorship will motivate the juniors to finish among the top six in the 16-team Finals.

"We hope more corporate bodies, especially from the private sector, will come forward and support the national teams," added Tengku Abdullah, who also presented cash incentives of RM4,000 each to the 18 players and coaches for finishing runners-up in the six-nation Sultan of Johor Cup in September.

The 20-year-old Izad, who is the younger brother of national goalkeeper Roslan, was overjoyed with Felda's sponsorship.

"It feels nice that Felda have contributed half a million ringgit to the team. It will definitely motivate us to give our best," said Izad, who is the youngest of nine siblings.

The team will leave for New Delhi on Dec 1 to play a friendly against defending champions Germany on Dec 3.

Malaysia will open their Group D campaign against New Zealand on Dec 6.

Malaysia's other matches are against South Africa on Dec 7 and England on Dec 9.

The Star of Malaysia


---

Kavin raring to go




Kavin Kartik hails from Tampin, Negri Sembilan a town synonymous with hockey having produced the likes of N. Palanisamy, Brian Jayhan Siva and S. Kumar, all of whom represented Malaysia.

Born in 1992, two years after Brian Jayhan Siva scored the winning goal for Malaysia in the bronze medal playoff at the Beijing Asian Games, Kavin started playing the sport when he was 11 years old with his father S. Govindasamy as his first coach.

And his efforst paid dividends as Kavin was named into the national juniors team for the Junior World Cup in New Delhi that will be held from December 6-15.

Kavin becomes only the second player in the Malaysian Juniors Hockey team history to play in two Junior World Cups, having played in the 2009 edition in Johor Baru. The only other player to accomplish this feat was M. Davendran who played in Vancouver in 1985 with his seconf appearance in Ipoh four years later.

Although his father was a footballer, he wanted his son to excel in hockey and coached Kavin's primary school team, Sekolah Rendah Kebangsaan Tamil Tampin.

"It was there I started to pick up hockey and though I loved football, my father would have none of it. Perhaps he was inspired by the fact that Tampin had produced many hockey internationals," said Kavin.

"From then on I never looked back and joined Bukit Jalil Sports School and moved on to UniKL where I became a more accomplished player.

"The road is long and it takes a lot of effort to make it to the team and I am grateful that I had immense support from my parents. It is a pity they are unable to make it to Delhi to see me play."

Kavin was named as the man of the match in the 2012 Asia Cup wherew Malaysia created history be winning the Asian title for the first time.

Having played four matches in the 2009 Junior World Cup, against England, Spain, Egypt and Poland, Kavin is hoping that his experience will be in handy in this years campaign where Malaysia will be up against New Zealand, England and South Africa in the preliminary stage of the tournament.

"We need to take it one match at a time and not be too concerned with the results of other teams," added Kavin who lists former international S. Kuhan as his favourite player.

MalaysianHockey.com.my


---

Pak junior hockey team is not nervous about playing in India: Coach

NEW DELHI: Pakistani players had to return without playing a single match in Hockey India League early this year but their junior team is not 'nervous' about coming to India for the upcoming World Cup and is expecting good support from the fans during the tournament.

Nine Pakistan players were sent back from the country in January due to simmering tension at the border.

Pakistan coach Mazur ul Hassan hoped that since the two arch-rivals are not in the same pool, fans would appreciate their game in other matches.

Pakistan are placed in pool A alongside Germany, Egypt and Belgium while India are in pool C with Canada, Korea and Netherlands for the December 6-15 event.

"Our players are not nervous. It's an FIH tournament and everyone wants to focus on game only. On the basis of my experience of playing in India, I can say that good Hockey will be encouraged. Our team can expect good support from the crowd as we are not in the same pool with India," Pakistan Junior Hockey coach Mazur ul Hassan said from Lahore where the preparatory camp is being held.

Hassan, a member of Pakistani team during the 1982 Asian Games, said playing in India will be a memorable experience for his team.

"The beauty of hockey still lies in India and Pakistan. Artificial turf and new rules have ruined it partially but still you can admire the beauty of the game when India and Pakistan are playing. India has glorious past in hockey and produced legends. It will be a memorable experience for youngsters to play there," he said.

Captain Mohammad Umer Bhutta said the players are excited about playing in India.

"The atmosphere is same in both the countries as far as hockey matches are concerned. I have seen packed stadium in Delhi during India-Pakistan match in 2010 WC and I hope that it will be repeated when both the team face each other in Junior WC," said the striker who also played during 2010 CWG, London Olympic, Champions trophy and recently Asian Champions trophy in Japan where Pakistan won gold medal. Bhutta also feels that India will have an edge over other teams as they are playing before home crowd.

"Indian team is very strong and they will have an edge as they are playing at home. Our pool is tough but we have also worked hard on our weaknesses. The confidence level of players is high post Japan win," he said.

When asked about the preparations, he said that they have good a good combination after experimenting new things in Sultan Johor Cup.

"We have tried several new things, new combinations in Johor cup as we wanted to find a winning combination for WC. We came to know about our weaknesses and worked hard on those especially in penalty corner area," said the captain.

Hassan, who took the charge in Johor Cup, said he did not have enough time to build a team but is ready to accept the challenge on the basis of his faith on his players talent.

"2-3 months is not an ideal time to build a team but I have accepted it as a challenge. We have worked hard earlier in Islamabad camp and now in Lahore. I hope that players will not let me down," said the former Olympian.

Pakistani team will reach India on December 2 and open their campaign against Egypt on December 6.

The Times of India


---

Archibald eager for new challenge

By David Leggat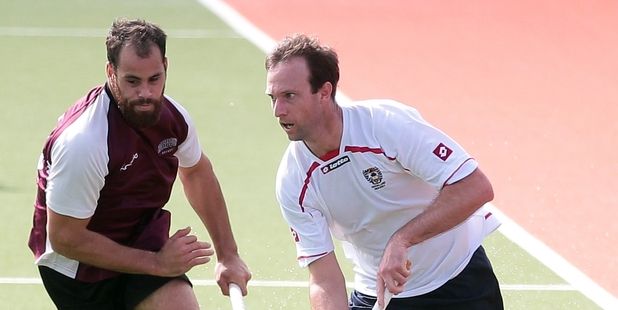 Auckland midfielder Ryan Archibald (right) was picked up by IHL newcomers the Kalinga Lancers for US$71,000. Photo / Doug Sherring

Ryan Archibald has done most things available to a leading hockey player in his career, but he's got a fresh challenge coming up.

The classy Auckland midfielder is one of four New Zealand players who will compete in the second edition of the Indian Hockey League in January-February.

Strikers Simon Child and Nick Wilson are back for a second year at the Delhi Waveriders and inaugural champions the Ranchi Rhinos respectively, while midfielder Steve Edwards has been picked up by Delhi.

However Archibald attracted the second highest bid at the franchise auction, US$71,000 ($86,000) put up by the newcomers to the IHL the Kalinga Lancers. Only promising Indian Ramandeep Singh topped Archibald's price, by US$10,000, an indication of the quality the 33-year-old still possesses.

"The Indians are known for playing pretty attractive, open and skilful hockey so I don't think there'll be a huge amount of tactical importance," Archibald said yesterday.

"It's more about getting out and putting on a good display and showing what you can do."

He had a feeling he would be picked up at the auction and was delighted at the fee he attracted.

Archibald is on a two-season deal with the Lancers and the payment is a lump sum for each of the two seasons, regardless of the number of games he plays in the league, which makes it an appealing contract.

Only Phil Burrows (306) and Dean Couzins (290) can top Archibald's 274 Black Sticks appearances, but he's unavailable for the national side at present. He is doing a masters degree in business at university, as well as holding a fulltime job and said the commitment needed to be part of the New Zealand team meant it was not viable at present.

"[Black Sticks coach] Colin Batch is trying to develop a team going forward to the Rio Olympics so he demands a significant amount of time and I just can't do that at the moment.

"But I certainly haven't drawn a line in the sand or committed to retiring," Archibald said.

The Lancers are based in Bhubaneswar, on India's eastern coast south of Kolkata.

They signed 24 of the 49 players snapped up in the auction to fit themselves out for their first season in the IHL.

Edwards cost the Delhi franchise US$26,000 at the auction.

The other franchises in the enlarged six-team competition are the Mumbai Magicians, Punjab Warriors and Uttar Pradesh Wizards. The league runs from January 23 to February 23.

The New Zealand Herald


---

YES Bank to sponsor HIL

YES Bank, India's fourth largest private sector bank, on Tuesday signed a multi-year deal with the Hockey India League (HIL) commencing with the 2014 season.

Announcing the deal, HIL chairman Narinder Batra said, "This is a fantastic, long-term partnership for the League. We look forward to our association with YES Bank to mobilise sports innovation and infuse positive energy into Hockey."

Rana Kapoor, Managing Director & CEO, YES Bank said, "We are extremely pleased to associate with the HIL. Through our dedicated sports banking proposition, we are also committed to provide a robust financial infrastructure to support sports through customised banking solutions for various hockey associations, teams as well as players."

In the inaugural season, 70 top domestic players including the Indian national side as well as 50 international players, who are part of the national squads of Australia, New Zealand, South Africa, Netherlands, Germany, Malaysia, Spain, and Argentina, played for the five franchise teams.

Of the 120 players who played in the inaugural Hero HIL, 60 were Olympians. The list includes winners of the FIH Player of the Year Award including Jamie Dwyer (2004, 2009, 2010, 2011), Teun de Nooijer (2003, 2005, 2006) and Moritz Fuerste (2012). Seven of the top 10 FIH rated players played in the HIL 2013.

Six franchise teams will feature in the second season of the HIL to be held from January 25 to February 23. The league will be an opportunity for 144 leading players to showcase their skills in 34 matches at six different venues.

The Hindu


---

Golden Jubilee Torex Nehru Cup goes to PSB

K Arumugam




Despite conceding an own goal early in the match, valiant Punjab and Sindh Bank came from behind (0-2, 2-2, 3-) to win the prestigious Golden Jubilee Senior Nehru Cup, sponsored by Torex, played amidst a sizeable crowd at the Shivaji Stadium here in New Delhi today.

The losing Bharat Petroleum Corporation limited, managed by resilent Sabu Varkey, held on to the slender lead of 3-2 for long, but a huge defence blunder -- a slow backpass from top of D, which a nippy PSB forwarded intercepted - led to a gifted penalty corner which their rival made use of to draw the score 3-3, and then emerge champions in the penalty shoot out.

Earlier, Amar Aiyamma, the doyen of domestic hockey, who announced retirement from active hockey today, struck an early blow and then followed it up with one more. However, the veteran could not keep the board moving in the penalty shoot out, and then saw to his dismay two of his team mates too repeat the same, and thus the Oil major failed to win any of the six finals they played here at the Shivaji Stadium in the Sr. Nehru Cup.

This year's Senior Cup, befitting the occasion – golden jubilee year- turned out to be a grand success, with none other than Army Chief General Bikramjit Singh gracing the occasion from witnessing the full match, and stayed fully to see the both great teams of India bloom on the turf to giving away various awards.




The focus of the day of course was who will win the Best Player of the Tournament -- reason being a costly car decked up from midway though the tournament at the entrance of the stadium -- the crowd waited for long to finish various routines the Nehru Society is never tired of, and came to know its Bikramjit Singh of PSB.

The donor P.S. Chhatwal, who is also the title sponsor of the Golden Jubilee event, gave away a replica of car, the suspense was over with over-enthusiastic crowd applause.

During the half time of the match, veteran journalists K. Datta of Times of India and Roshan Lal Sethi of Nav Bharat Times were felicitated for their lifetime service to the cause of hockey, followed it up with a honour to triple Olympian Balbir Singh Sr.




Triple Olympian Harbinder Singh, Dronacharya Awardee Harendra Singh and former international Rohit Chauhan formed the panel which selected the Best Player award, but had to wait till the last minute before finalizing their decisions, as none seemed a clear outstanding player, though ultimately the choice fell on Bikramjit Singh, who led his side to the title.

Over all, Rs.9.1 lakh was distributed as prize money, which is undoubtedly a domestic record in terms of high prize money, with the winning team walking away with a lion's share of Rs. 5 lakh.

It is indeed a great feeling that one of the domestic hockey events has reached its 50th years, and is still vibrant and kicking. A sign that is almost a survival success.

Earlier, the Indian Oil Corporation gave vent to its anger of losing out the final in the bronze medal match, drubbing hapless South Central Railways 9-0.

Stick2Hockey.com


---

Domestic doyen Amar Aiyamma retires

K Arumugam




One of the doyens of Indian domestic hockey, Amar Aiyamma, has announced his retirement today after the conclusion of the Senior Nehru Cup in which his team, Bharat Petroleum, most fittingly, reached the finals.

As if to prove he has still in him a lot of hockey, he struck a brace of goals in the finals of the prestigious event.

"Yes, I am retiring when I feel I have more hockey left in me. Because, that's the way one should", said the veteran striker speaking to www.stick2hockey.com shortly after he was felicitated by Chief of Army Staff, General Bikramjit Singh, the chief guest of the day.

Amar Aiyamma, a product of Bangalore based SAI Sports Hostel, is currently a manager with the Bharat Petroleum, and wants to concentrate on his professional career after hanging his weary boot.

"My department offers opportunity to prosper post playing days. I had this urge to grab the chance and make another fruitful career there; that is why I felt its time for me to quit".

On asked about the overall impression of hockey, he said he enjoyed thoroughly the game.

"I enjoyed the game to the hilt. Because I enjoyed the game, I could play so long", he reasoned with a spark in his eyes.

This writer saw Amar Aiyamma merging a striking force during the 1996 National Games, when the Karnataka team was making waves on the newly laid KSHA stadium, as a worthy centre-forward.




Amar was also a potent force for the State team in the National Championships, National Games and in various All India tournaments.

He in the beginning succeeded Ravi Naicker, 1992 Barcelona Olympian, at the striking position for the state as well as institutional team.

"A couple of years I played along side him before given the spearhead role", he reminisced.

Though occasionally called for the game, Amar, despite his passion and proven talent could not break into the national side as much as he would have liked to, and he at this stage no regrets on that.

This is all the gentleman-hockey player has to say: "I gave more to hockey than it did".

That's a great moment to sign off.

www.stick2hockey.com wishes Amar Aiyamma a happy retired life.

Stick2Hockey.com


---
Reading prepare for Beeston battle
Canterbury v Reading
AFTER securing a comeback win over Canterbury last weekend, Reading have leaders Beeston in their sights in the NOW: Pensions Men's Hockey League Premier Division.
Beeston suffered their first defeat of the season against Wimbledon last Sunday, and now they have to travel to third-placed Reading on Saturday as they aim to get back to winning ways.
Last weekend was certainly interesting for both clubs," said Reading's manager Chris Davey. "We made hard work of beating Canterbury but got the result in the end, but we've got lots of momentum from that and seeing Beeston trip up was good for us.
"It's a confidence thing – if you win you carry on winning because you believe in yourselves more. We feel pretty confident and are looking forward to returning the complement having lost at Beeston narrowly earlier in the season."
Meanwhile, East Grinstead entertain Canterbury and could close to within one point of Beeston if Reading do them a favour and beat the table-toppers, while Canterbury will want to get back to winning ways having thrown away a three goal lead last weekend.
Surbiton play host to Sheffield Hallam as they bid to hold on to fourth spot, while Wimbledon host Cannock as they search for a fifth consecutive league win. Finally, Hampstead and Westminster go to Loughborough Students.
In the NOW: Pensions Conference East, second-placed Holcombe host Oxted twice this weekend as they play their outstanding match, and could go clear at the top of the table. Elsewhere, current leaders Southgate host Brighton and Hove.
Cardiff & Met go to the University of Exeter in the NOW: Pensions Conference West, and could overtake leaders Team Bath if they win. For their part, the Buccaneers entertain strugglers Isca.
And in the NOW: Pensions Conference North, leaders Brooklands Manchester University host Khalsa, while second-placed Univ of Durham entertain Wakefield.
NOW: Pensions Men's Hockey League

Saturday, November 30 2013

NOW: Pensions Conference East
Holcombe v Oxted 18:00
Sunday, December 1 2013

NOW: Pensions Premier Division
Loughborough Students v Hampstead & Westminster 14:00
Surbiton v Sheffield Hallam 14:00
East Grinstead v Canterbury 14:00
Wimbledon v Cannock 14:00
Reading v Beeston 14:30
NOW: Pensions Conference East
Richmond v Teddington 13:30
Southgate v Brighton and Hove 13:30
St Albans v Bromley & Beckenham 14:00
Old Loughtonians v Cambridge City 14:30
Holcombe v Oxted 16:00
NOW: Pensions Conference North
West Bridgford v Leek 13:30
Univ of Durham v Wakefield 13:30
Brooklands MU v Khalsa (Warks) 13:45
Belper v Olton & West Warwickshire 14:00
Bowdon v Deeside Rambers 14:15
NOW: Pensions Conference West
Cheltenham v Havant 12:30
Univ of Birmingham v Indian Gymkhana 12:30
Univ of Exeter v Cardiff & Met 12:30
Team Bath Buccaneers v Isca 13:00
Fareham v Guildford 13:30
England Hockey Board Media release
---

Canterbury face tough Birmingham trip



Canterbury v Reading

THE new leaders in the Investec Women's Hockey League Premier Division, Canterbury head to the University of Birmingham on Saturday as they bid to defend their position.

A one-goal win over former leaders Reading (pictured) was enough to give the Kent side top spot, but Reading are still within striking distance should Canterbury slip up, and Reading entertain bottom of the league Olton and West Warwickshire this weekend.

"It's fantastic to be top, but it's not our overall focus at the moment," said Canterbury coach Jen Wilson. "We're taking it one game at a time and focusing on key elements of our own game. If we look at other teams too much we lose focus on our own game.

"It's going to be tough against the University of Birmingham. It was very close when we played them at home earlier in the season, and a lot of their losses have been close too, so we expect a tough game."

Elsewhere, Leicester will be aiming to preserve their place in the top four when they travel to fifth-placed Bowdon Hightown, who will go above them should they win.

Surbiton play host to strugglers Sutton Coldfield, and will be aiming for another big win to maintain the pressure on the top two.

Clifton could also climb into the top four if they can beat hosts Beeston on Saturday.

Sevenoaks moved up to second in the Investec Conference East last weekend, and they will be aiming to keep up the pressure on leaders Holcombe when they go to St Albans on Saturday. Meanwhile, Holcombe entertain Harleston Magpies.

New leaders in the Investec Conference North, Brooklands Poynton will want to follow up last week's win over Stourport with a victory over third-placed University of Durham this Saturday. Former leaders Wakefield go to bottom of the table Doncaster.

Slough head to Gloucester City as they aim to preserve their lead in the Investec Conference West, while second-placed Buckingham entertain Barnes and could go top if Slough slip up.

Investec Women's Hockey League (Saturday, November 30 2013):

Investec Premier Division
Beeston v Clifton 12:00
Bowdon Hightown v Leicester 13:45
Reading v Olton & West Warwicks 13:30
Surbiton v Sutton Coldfield 14:00
Univ of Birmingham v Canterbury 12:30

Investec Conference East
East Grinstead v Ipswich 13:30
Holcombe v Harleston Magpies 14:30
Horsham v Chelmsford 13:30
Old Loughtonians v Wimbledon 13:00
St Albans v Sevenoaks 13:00

Investec Conference North
Ben Rhydding v Whitley Bay & Tynemouth 13:30
Brooklands Poynton v Univ of Durham 12:00
Doncaster v Wakefield 12:00
Kendal v Boots 12:30
Loughborough Students v Stourport 12:30

Investec Conference West
Buckingham v Barnes 12:00
Gloucester City v Slough 12:00
Isca v Bristol Firebrands 12:30
Swansea City v Exe 12:00
Trojans v Oxford Hawks 12:00

England Hockey Board Media release


---

Perak to fight KL for junior hockey title

by Aftar Singh

KUALA LUMPUR: Two-time winners Perak turned on the heat in the second half to beat hosts Terengganu 3-0 to seal a place in the boys' final of the MHC-Milo-NSC National Under-14 Championships at the Batu Buruk Hockey Stadium in Kuala Terengganu on Tuesday.

Arif Sabron gave Perak the lead in the 22nd minute before Mohd Aliff Ikhemal doubled the tally in the 43rd minute. Nabil Amsyar Abdullah completed the rout in the 55th minute.

Perak will face defending champions Kuala Lumpur for the title with the silver state having the psychological edge. Earlier in their group match, Perak defeated KL 4-2.

KL reached the final by edging Malacca 1-0 with Wan Hariz Izuddin scoring a field goal in the 45th minute.

"Our players struggled to beat Malacca because of lethargy. I hope they will be able to give their best in the final tomorrow," said KL team manager Ali Sulaiman.

KL, however, will be without defender Iskandar Fareez for the final as he picked up his second yellow card in the semi-finals.

Penang will battle it out with Selangor for the girls' title.

In the semi-finals, Penang whipped Malacca 4-1 while Selangor edged neighbours KL 1-0.

Penang grabbed the lead in the 23rd minute through Mimie Zulakha Zaini. Nur Hanani Abdul Wahab added the second in the 33rd minute.

But Malacca managed to reduce the deficit through a penalty corner goal by Nurul Faezah Shafiqah in the 46th minute.

Penang then stormed back to score two more goals in the space of one minute. Nurul Hidayah Mohd Sanusi made it 3-1 in the 56th minute and a minute later, skipper Nurhidayah Fatimah hit goal number four.

As for Selangor, Nur Iman Shahirah denied KL a shot at the title by scoring the all-important goal in the 53rd minute.

The Star of Malaysia


---

KL to defend title against Perak

DEFENDING champions Kuala Lumpur edged Malacca 1-0 to qualify for the boys' final of the MHC-Milo-NSC Under-14 hockey tournament in Kuala Terengganu yesterday.

The winner was scored by Wan Hariz Aizuddin in the 45th minute.

In the other boys' semi-final, Perak beat Terengganu 3-0.

However, the KL girls were bundled out by Selangor with Nur Iman Shahirah scoring the solitary winner in the 55th minute off a field attempt.

Selangor will play Penang in the final, after the island state beat Malacca 4-1 in the other semi-finals.

"The boys were really tired after playing their last group match on Monday, but we motivated them by saying that they are the defending champions, and they must live up to expectations," said KL team manager Ali Sulaiman.

The tournament fixtures are crammed, with very little rest for the young legs to recover.

"We need to give the boys another supplement boost, as well as motivation for the final which is just 24 hours away.

"My players have the skills and also play to instructions, but I'm afraid they will not have enough time to recover after giving their all in the semi-finals.

"But that should not be an excuse not to defend the title  as our opponents also will be going through the same hectic fixtures," said Ali.

RESULTS: Boys' semi-finals: Kuala Lumpur 1 Malacca 0;  Terengganu 0 Perak 3.

Girls' semi-finals: Kuala Lumpur 0 Selangor 1; Malacca 1  Penang 4.

TODAY: Boys' final: Kuala Lumpur v Perak; Third-Fourth: Malacca v Terengganu.

Girls' final: Selangor v Penang; Third-Fourth: Kuala Lumpur v Malacca.

New Straits Times


---

U18 Irish Trialists Selected by Coach Smyth

Following the U18 inter-provincial tournament, Ireland U18 coach Andy Smyth has released his panel for the Ireland U18's trials.  The first trial will be held on Sunday 15th December (venue and time to be confirmed), with the 2nd trial date to be finalised for early January.

Commenting on the inter-provincial tournament, Smyth said: "I was very impressed with the standard of this year's tournament. A trial list was drawn up in conjunction with the Interprovincial coaches. It is a good mix of players who performed very well in the tournament, those who have represented Ireland last year in order that we can track their development and those with 2 years at this age group with one eye on the A Division in 2015.  The trials will allow me to see these players up close before cutting the squad to a manageable development group for the rest of this cycle."

U18 Trialists

Irish Hockey Association media release