All the news for Friday 15 September 2023

Malaysian men want nothing less than Asiad gold

By Jugjet Singh



(FILE PHOTO) National hockey team. -BERNAMA PIC

KUALA LUMPUR: The men want nothing but gold, while the women will gladly accept "fifth spot" in the Hangzhou hockey tournament beginning on Sept 24.


---

South Korea Women's Hockey in Asian Games

By Tariq Ali

The historical records of the South Korean Women's Hockey team in Asian Games.  Since 1982 New Delhi Asian Games South Korea Women's Hockey team made 10 appearances won 5 gold medals and 3 silver medals.

Gold Medals
Year Venue.        Pld--W--L--D----GF----GA
1986 Seoul.           5----5---0---0-----45------2
1990 Beijing.         5----4---0---1-----32------2
1994 Hiroshima.   5----5---0---0-----20------2
1998 Bangkok.      7----7---0---0-----32------5
2014 Incheon.       5----5---0---0-----25------1

Silver Medals
1982 New Delhi.   5----3---1---1-----17------8
2002 Busan.          4----3---1---0-----  7------3
2019 Guangzhou  7----5---0---2-----24------5

Fourth Position
2006 Doha.           7----4---2---1------32------6
2018 Jakarta.       6----3---3---0------18------8
________________________________________
Total.                   56--44---7---5-----254----45
________________________________________

Records
Most Goals in a Match
South Korea 21-0 Hong Kong, Seoul, 1986
South Korea 16-0 Singapore, Beijing, 1990
South Korea 15-0 Hong Kong, Doha, 2006
South Korea 11-0 Kazakhstan, Incheon, 2014
South Korea 10-0 Thailand, Seoul, 1986
South Korea 10-3 Kazakhstan, Guangzhou, 2010

Most Individual Goals in a Match
11 goals - Lim Kye Sook, KOR 21-0 HKG, Seoul, 1986
  6 goals - Lim Kye Sook, KOR 9-1 MAS, Seoul, 1986
  6 goals - Lee Seon-Ok, KOR 10-3 KAZ, Guangzhou, 2010

Most Individual Goals in an Edition
25 goals - Lim Kye Sook, South Korea, Seoul, 1986
12 goals - Lim Kye Sook, South Korea, Beijing, 1990

Most Individual Goals in Asian Games
37 goals - Lim Kye Sook, South Korea
                   25 goals - Seoul 1986
                   12 goals - Beijing 1990


---

Hockey veteran aims to help SA women's team qualify for the Paris Games

One of the veterans of SA hockey is looking forward to making the switch to coaching, but for now she wants to help the national team qualify for next year's Olympic Games one last time.



The 33-year-old Celia Seerane boasts 173 matches for the national women's team during her career. Photo: Supplied

When it comes to hockey, Celia Seerane can genuinely claim to have done it all.


---

The Premiership is up and running this weekend




The dawn of a new Scottish Premiership campaign is nigh on Saturday. It brings with it fresh hopes, new targets, in some cases fresh players and coaches…and almost certainly new challenges. And there has certainly been a more than vibrant merry-go-round of players during the close season – not easy to keep track of!


---

FIH President Tayyab Ikram conducts open dialogue with Hockey5s players, whilst Afghanistan is back on the international stage




At the recently concluded Hockey5s Asia Cup 2023 in Salalah, Oman, FIH President Tayyab Ikram engaged with women's and men's players, getting their valuable insights on various aspects of the game and the way it will evolve in the future.


---

Welsh Sports Hall of Fame: John Devereux, Suzy Drane, Helen Ward and Leah Wilkinson inducted among greats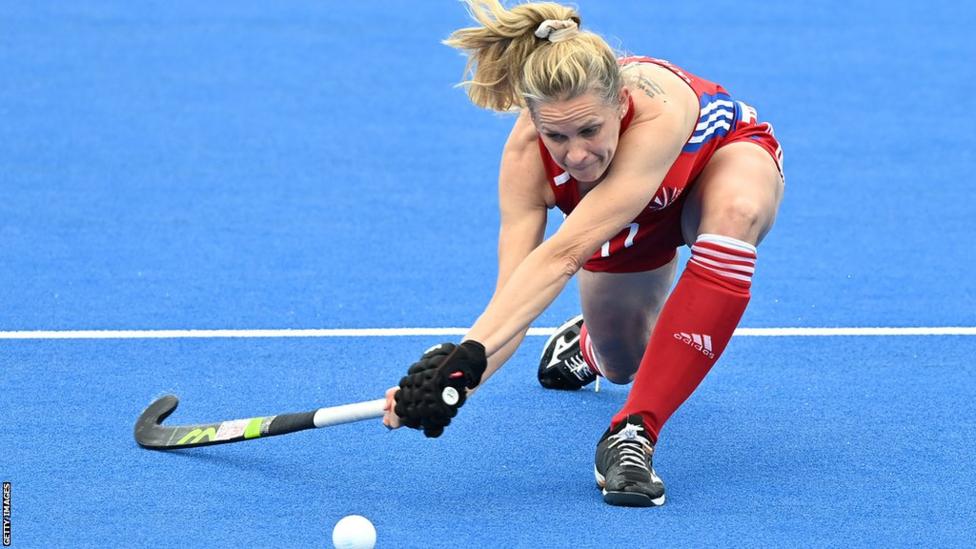 Leah Wilkinson played an amazing 204 hockey games at international level

Helen Ward, Leah Wilkinson, Suzy Drane and John Devereux have been inducted into the Welsh Sports Hall of Fame.


---

Late goal dooms No. 5 Maryland field hockey in 3-2 loss to Princeton

Holliday Woodard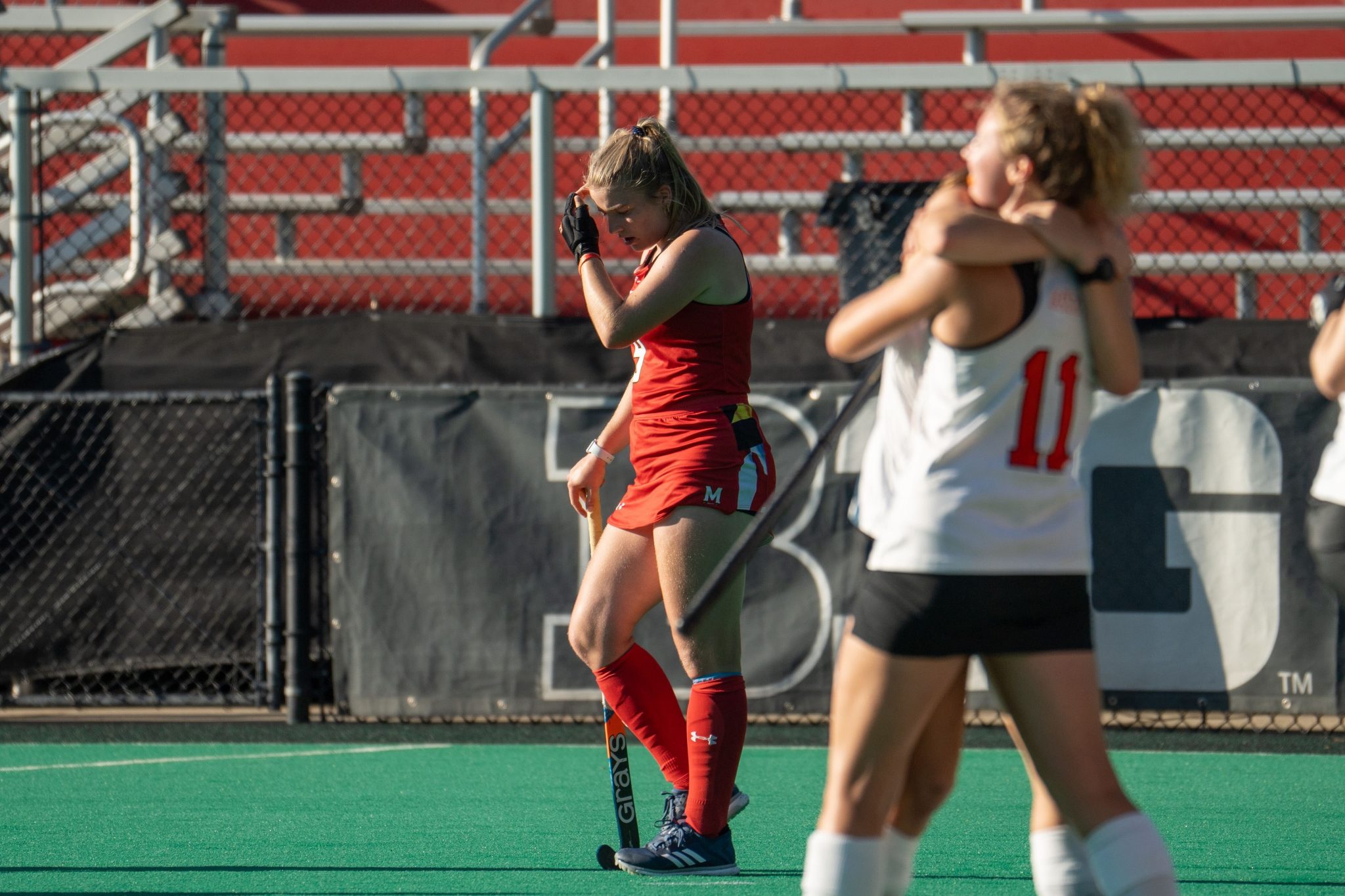 Maryland lost, 3-2, to Princeton on Sept. 14, 2023. (Eric Robinson/The Diamondback)

Maryland had to make a decisive stop. Princeton had a penalty corner with 34 seconds left. The Tigers sent a ball to the top of the circle, where Sam Davidson stopped it. Behind her, Ottilie Sykes stepped up and smacked a shot to the bottom left corner of the cage — a decisive blow for a game-winning goal.


---

Princeton's last-minute goal hands No. 5 Maryland field hockey upset loss, 3-2

The Terps lost for the second time in this season.

By Ryan-Martin



Fifth-ranked Maryland field hockey lost to Princeton, 3-2, on Thursday. Photo courtesy of Maryland Athletics.

The momentum was on No. 5 Maryland field hockey's side as time wound down with the game tied at two, as Princeton was playing on its heels.


---

Weekend College Games: September 14 - 20




Each week, USA Field Hockey highlights upcoming college games to watch. This edition covers the week of September 14 – 20.


---

ODU Field Hockey Set To Take On Top 10 Foes This Weekend



 
NORFOLK, Va. – The Old Dominion Field Hockey is back on the road to take on two Top 10 foes this weekend. ODU begins its road trip on Friday, Sept. 15 when the Monarchs begin BIG EAST play at #10 Liberty at 3 p.m. and will turn around and go play #9 Duke on Sunday, Sept. 17 starting at 1 p.m.


---

Vermont Field Hockey Heads to Iowa for Weekend Series




The Catamounts (2-3) will take to the road for the first time this season when they travel to take on Iowa and Merrimack. Vermont will face top-ranked Iowa (6-0) on Friday (Sept. 15) at 4 p.m. for the first time in program history. Saturday at 2 p.m., they will face a familiar foe in Merrimack (0-5). Friday's game will be aired on Big Ten Plus.


---

David O'Brien: The Postman Delivering Hockey for Birmingham and its Community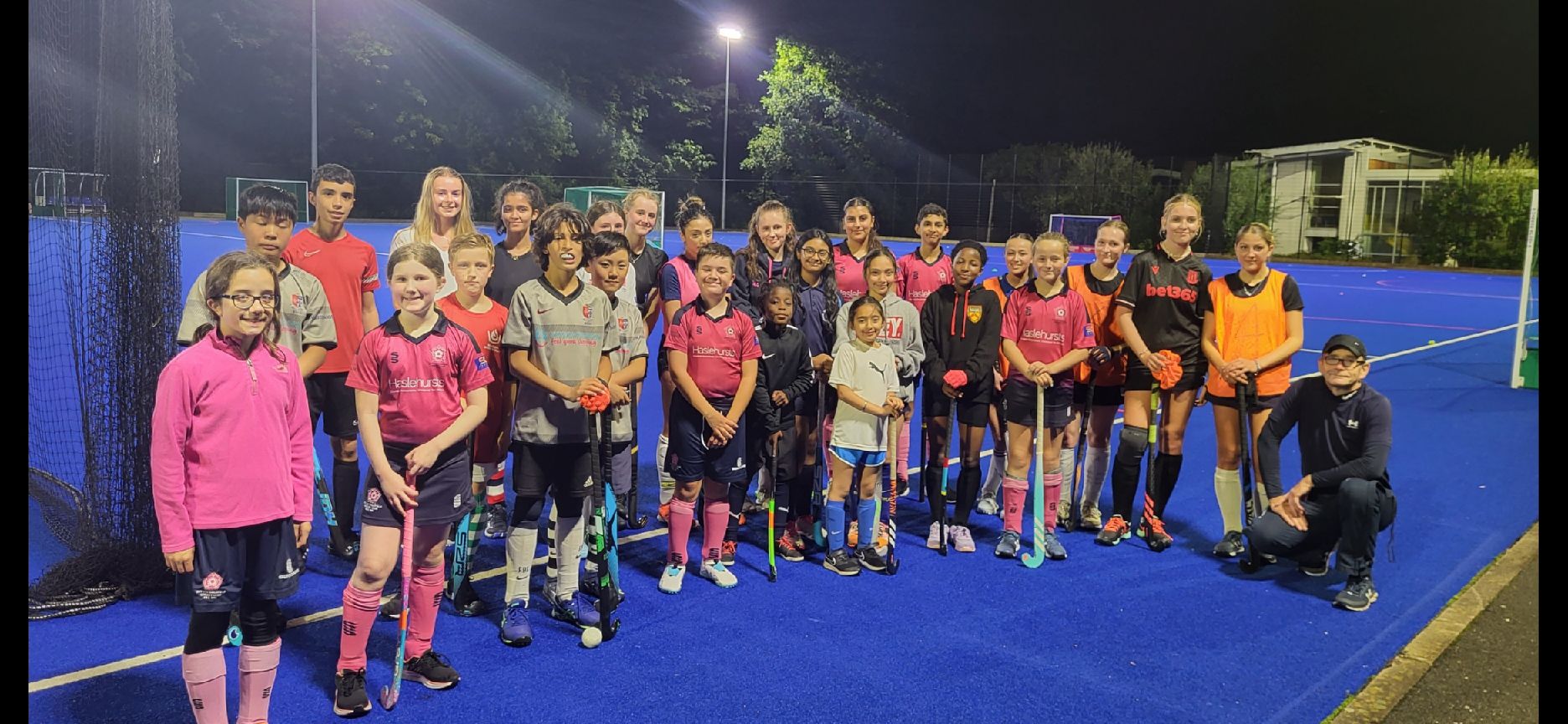 David O'Brien's story

Meet David O'Brien, the 59-year-old postman, who has been making crucial contributions to the hockey community and the sport through his volunteer coaching in various schools in Birmingham.