All the news for Friday 1 April 2016

Women Junior Pan American Championship - Day 1

Damian Gordon

Match #1 ARG vs URU

Argentina started the match at a high intensity, earning a penalty corner within the first 2 minutes of the game. Gorzelany's misflick was easily defended by the Uruguay defense. Shortly after, a left side attack led to a cross by Jankunas deflected wide by Jardel Mateos. Uruguay struggled to maintain possession with Argentina's aggressive high press and turned over the ball regularly. They conceded another penalty corner, but this time the injection was poor and Uruguay again cleared the danger. Jardel Mateos then hit a reverse stick shot wide after some good lifted skill to evade three defenders. Then in the 13th minute a quick attack led to a circle penetration by the lively Granatto forcing the defenders and goalkeeper Sanchez into a goal mouth tackle. The loose ball fell to Sanguinetti who made no mistake from a few yards out slotting the ball into the net. Argentina's persistent pressure paid off when their third penalty corner of the half was flicked past Sanchez's right by Gorzelany for a 2-0 lead in the 22nd minute. Uruguay did not give up and an opportunity to press higher up the field started to lead to Argentina turnovers and some tame attacks. Argentina continued to attack, though, and Granatto had a powerful reverse stick shot hit the upright and another penalty corner effort was blocked and the rebound hit wide just before halftime.

Uruguay started the second half with high energy and were able to push Argentina back to their defensive 25-yard line. Agustina Prattes did well with the ball, but her final pass was poor. Mateos was again involved with some lifted skill, but Uruguay's defense held firm. After another mis-played Argentina PC, Uruguay counter attacked quickly only for the final pass to an unmarked forward to be again, poor. Uruguay pressed more aggressively forcing turnovers of their own. Their hard work led to their first shot in the 48th minute easily saved by GK. Uruguay defended resolutely, demonstrating good strong tackling. Their fighting spirit was exemplified by Agustino Domingo, who limped off of the field injured before returning, still visibly limping. Despite their brave defending and strong goalkeeping they still conceded a third goal in the 70th minute when a low penalty corner flick by Sofia Toccalino beat Sanchez to her left. That was the last piece of action in the game for a final score of 3-0 to Argentina.

Match #2 CHI vs BAR

Chile started the stronger of the teams, forcing Barbados deep into their defensive 25-yard area early. Chile earned their first PC in the 6th minute that was well defended. Chile continued to push forward with a shot hitting the upright in the 8th minute. One minute later, Denise Krimerman swept a powerful PC goal past 15-year old goalkeeper Alleyne. Salas then showed good skill on the right wing to cross to Jacob who shot wide. Chile continued to force turnovers and earned a couple of PCs. The second was scored by Villagran to give Chile a 2-0 lead that they took into the halftime break.

Barbados looked more organised and purposeful in the second half and they created a few opportunities that were well defended by Chile. After weathering the early pressure Chile reasserted their dominance with a well taken goal by Krimerman in the 44th minute. De las Heras scored another in the 54th minute with a well struck shot. Barbados continued to push forward and were rewarded with a PC and forced a goal line save with the resulting shot. Chile again re-established their dominance and Valdivia took advantage of some tired legs to score from a goal mouth scramble in the 65th minute. Krimerman scored her 3rd in the 67th from a PC variation and Maldonado finished the scoring 2 minutes later tapping in a PC rebound. The final buzzer sounded a minute later to end a strong 7-0 victory for Chile.

Match #3 CAN vs MEX

 Canada came out the stronger, pressing aggressively. They forced turnovers, but their circle penetrations came to nothing. Mexico started to settle, but still had to make many tackles in their defensive 25-yard area. Canada started to spread the field more, creating room for Cole on the left and Randhawa on the right to make strong runs into the circle, but good tackling kept them out. Oviedo then made a good run into the Canadian circle, but her weak shot was blocked by a defender and cleared. Canada's superior possession and pressure finally gave them the lead when their second PC in the 26th minute was scored by Dearmond. The shot deflected off of a defender's stick on the way to the left corner of the goal. Canada continued to press aggressively, leading to Randhawa getting a green card in the 32nd minute. Mexico did not take advantage, instead allowing Canada to keep possession and play for the interception. No additional goals were scored and the halftime score was 1-0 to Canada.

Second started off similarly to the first and Canada's early pressure led to a Randhawa reverse stick shot that flashed wide of the goal. CAN #17 earned PC. Deflected by Houle off of the crossbar. Inguanzo was then called in to save another Canada PC low to her stick side. Mexico put together some strong individual runs by Rosainz and Rivera in particular, but Canada held firm allowing no circle penetrations. Cookson attacking on the right baseline this time earned Canada the first of two quick PCs. The second led to a quick counter attack, but with a 2 vs. 1 situation Estrada failed to find her teammate who was free in the circle. Then in the 56th minute, after some nice build up play, Canada worked the ball to Pereira on the right wing who attacked the baseline and slipped the ball across for Stirling to slap into the goal. Canada had their tails up, creating an opportunity for Cole who shot wide. Then in the 60th minute Dearmond swept past Inguanzo's left for her second PC goal. Canada earned another PC in the 64th minute but a great reflex save by a defender led to a long corner. From the restart Dearmond took advantage of a disorganised defense to dribble into the circle for a free reverse stick shot nicely placed into the left corner of the goal. Canada earned one more PC as the clock ran out, but Angus shot wide to end the game. Canada come away 4-0 winners.

Match #4 USA vs TTO

 TTO came out with high energy, spurred on by a vocal home crowd. USA balanced it well with good energy of their own. USA were the stronger team, dominating the possession and territorial game, but TTO continued to make strong tackles to deny clear goal scoring opportunities. Julianna Tornetta and Woods combined well to earn the USA's first PC which earned a second in the 13th minute. The second was scored by Julianna Tornetta on a rebound. One minute later Major doubled the lead with a tap in after more good work by Woods. A minute later USA scored a third when Matson shot powerfully through GK Escayg's legs. USA's 3rd PC brought a good save from substitute GK Smith and Woods shot wide from the rebound. USA's 4th PC led to a deflected goal by Major in the 28th minute and continuing their trend of conceding quickly gave up a fifth after an unfortunate slip by Lee led to a 2-v-1 against Smith for a simple tap in by Woods. USA finished the first half strongly forcing Smith to stand tall to make a double save on her last post.

The second half started similarly as the first with an even flow to the game. Matson earned a green card for an over exuberant tackle on TTO skipper Brathwaite. Then after a brief period of midfield exchanges USA added a 6thgoal through a dominant Vitesse. TTO seemed to be resisting the trend of conceding in bunches when Hoffman added a 7th via a PC flick in the 48th minute. Two minutes later another USA PC flick from Hurff crashed off of the right upright. USA upped their intensity employing a very aggressive press, pushing the TTO team right back to their circle. Sophia Tornetta, Woods, Vitesse and Hoffman all made strong runs at the TTO defense. The pressure eventually led to another PC that was well saved by Smith. A PC in the 57th minute led to a Moyer tap in of the rebound. A PC in the 65th minute led to a Matson variation tap in at the near post. Two minutes later a poorly defended sideline restart gave Hoffman all the time in the world to shoot and the resulting rebound was tapped in by Major. USA continued to press hard, but sisters Savannah and Shania de Freitas worked well to prevent further goals. Final score USA 10-0.

Pan American Hockey Federation media release


---

De Armond hat-trick leads Canadian women to 4-0 win in Junior Pan Am opener

Shaheed Devji



PHOTO: Victoria, British Columbia's Alexis de Armond in Santiago, Chile in January 2016 (By: Lorena Angus)

Canada's Junior Women's National Team opened the 2016 Junior Women's Pan American Championship with a convincing win over Mexico Thursday in Trinidad and Tobago.

Defender Alexis de Armond led the way scoring three goals and Jaslan Stirling added another en route to the 4-0 victory.

With both teams playing their first games of the tournament, the game started tentatively, but after a few minutes of acclimatization, the Canadians began to put on the pressure.

Lindsay Cole had a couple of chances early but couldn't get a stick on the ball in the goalmouth. Hannah Eborall fired the first shot on goal after a quick run to the top of the circle, but was stopped by the Mexican keeper Montserrat Iguanzo.

Canada's keeper Lauren Logush was then forced to make her best play of the game, as the Mexicans found some open space and headed towards the Canadian goal. Logush's quick decision to make a sliding challenge thwarted the chance and kept the game scoreless.

It wasn't until late in first half when the Canadians finally broke through.

In the 26th minute, on Canada's second penalty corner of the match, de Armond's hard, low sweep took a deflection off the Mexican first runner and ended up in the top corner of the net.

Canada took the 1-0 lead into the half.

2016 Junior Women's National Team. Junior Women's Pan American Championship. March 31, 2016. Shannon Pereira to Jaslan Stirling. 4-0 win.

In the second half, Canada added to its lead when Shannon Pereira made a piercing run down the right sideline and made her way into the circle and flipped a pass to Stirling who quickly put it by Iguanzo in the 50th minute.

Canada never looked back and continued to pour on the pressure as the game went on.

De Armond added her second on another penalty corner sweep in the 60th minute and completed the hat-trick in the 64th with a solo dash that was capped off with a backhand shot that beat the keeper low to the left.

2016 Junior Women's National Team. Junior Women's Pan American Championship. March 31, 2016. Alexis de Armond third goal. 4-0 win.

Canada will face its North American rival, the United States, in both teams' second match of the tournament on Saturday (11:00am PT/2:00pm PT). The game can be watched live here.

Field Hockey Canada media release


---

U-21 USWNT Dominates their First Match of Pool Play Against Host Nation

TACARIGUA, Trinidad - On a warm and windy afternoon in Ticargua the U.S. U-21 Women's National Team took on the host nation in the first pool play match-up of the 2016 Junior Women's Pan American Championship. Team USA propelled past Trinidad & Tobago's National Team with a final score of 10-0.

The game began with both teams showing a bit of nervousness, working to find a rhythm together. Ashley Hoffman (Mohnton, Pa.) set the defensive tone coming up with some solid midfield tackles and quality distribution. Julianna Tornetta (Plymouth Meeting, Pa.) opened up the scoring in the 13th minute of the game with a quick rebound off of Hoffman's drag flick from a penalty corner.

Things really started to heat up for Team USA and the goals started rolling in at a steady pace. Gabby Major (Royersford, Pa.) picked up her first goal of the match in the next minute with a diving tip off of some spectacular baseline skill from Nicole Woods (Beverly, Mass.). Erin Matson (Chadds Ford, Pa.) scored a goal in the 15th minute finishing a strong backhand shot from the top left of the circle. Major grabbed her second goal of the game in the 28th minute, on the rebound off the keeper's pads. Team USA finished off the half with a smooth give and go combo between Tara Vittese (Cherry Hill, N.J.) and Woods moving the ball around a defender and then the goalkeeper.

With renewed excitement and fresh legs coming out of the halftime talk, the second scoring started with a low angle backhand goal from Vittese. The team poured on the pressure, earning six penalty corners in the second half. Hoffman scored the team's seventh goal with a powerful, low drag from the top. On one of the later penalty corners, Lauren Moyer (York, Pa.) scored a low, backhand tip. Matson also capitalized off of a penalty corner drag with a quick baseline, forehand tip. Major finished off the scoring in the 67th minute with a right side tip off of a shot from Hoffman and earned herself a hat trick. In front of an energetic crowd, Team USA capitalized with tremendous precision starting a nice tone for the tournament. Out of all of today's Junior Women's Pan American Championship games, USA hit the backboard more than any other team on the opening day.




Team USA plays again Saturday, April 2 at 2 p.m. local time against Canada. Follow usafieldhockey.com for more tournament updates. #UN1TED

USFHA media release


---

PAHF Umpiring Workshop in Trinidad– featuring Olympic renowned Soledad Iparraguirre

Damian Gordon




The Pan American Hockey Federation (PAHF) will be hosting an Umpire's Workshop from the 1st to 3rd April, at Piarco Plaza, corner of BWIA Boulevard and Churchill Roosevelt Highway. The workshop's facilitator is Soledad Iparraguirre and is targeting umpires from the Trinidad & Tobago Hockey Board's (TTHB's) domestic league. Soledad is considered by many as one of the top female umpires in the world. She has officiated in the finals of multiple Olympic Games and World Cups and "we are fortunate to have an umpire of her quality here in Trinidad and Tobago willing to share her vast experience in the finer points of adjudicating games" said Roger St Rose Chairperson of PAHF Umpiring Committee and Vice-president of TTHB. The workshop will be hands on with a lot of practical work. You are all encouraged to attend as you will no doubt improve your ability to take charge of the challenging and complex situations that occur on the hockey field.

Pan American Hockey federation media release


---

Watch all Hawke's Bay Cup games LIVE




Watch the Black Sticks Women in action with every game from the Hawke's Bay Cup LIVE or on demand.

The Black Sticks open the tournament against India at 3pm on Saturday.

CLICK HERE to watch games LIVE or on demand

CLICK HERE for more on the Hawke's Bay Cup

Hockey New Zealand Media release


---

Canadian women in media spotlight ahead of Hawke's Bay Cup in New Zealand

Shaheed Devji



PHOTO: Women's National Team defender Danielle Hennig poses for a photo with students from Te Mata School before the Hawke's Bay Cup in New Zealand.

The tournament has yet to begin, but the Canadian women's field hockey team is already making headlines in New Zealand ahead of the 2016 Hawke's Bay Cup.

With its ties to New Zealand and its affinity for the area, the team has been featured in local media ahead of the tournament.

One of the storylines is Canada's continued rise among the field hockey ranks.

For veteran Thea Culley, who was inspired to play the sport by a Kiwi ex-pat in her hometown of Rossland, British Columbia, it is an honour to be a part of the Hawke's Bay Cup, which begins Saturday in New Zealand (Friday 1pm PT/4pm ET in Canada) for the Canadians when they face Korea.

A main reason Canada continues to visit the area at this time of year is a combination of the good weather and the good hockey. But what may have a hand in facilitating the good relationship between the two nations is Canadian coach Ian Rutledge.

Whenever Canada visits New Zealand, it's always a sort of a coming home party for Rutledge.

A native Australian, Rutledge used to be at the helm of the Blacksticks women's program. He is proud to see some of his former players become a big part of the Blacksticks today, and his current Canadian players giving them a run for their money.

The Hawke's Bay Cup is a thrill for the local community, as they get to see and meet many of the world's best athletes. But the thrill is mutual.

The Canadian team visited a local school – Te Mata School – to share in some jokes and experience some of the local culture – including learning the Haka.

Field Hockey Canada media release


---

Nurturing nerves of ice

By Anendra Singh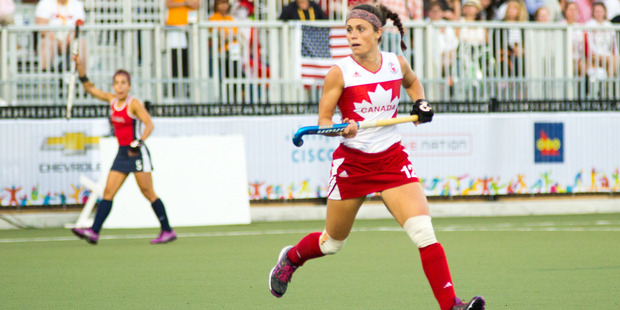 Canada striker Thea Culley is here for the 3rd HB Cup tourney in Hastings.

Whether Thea Culley will make it to the Tokyo Olympics in 2020 isn't a given but that doesn't mean the Canadian international field hockey player's passion is any less intense.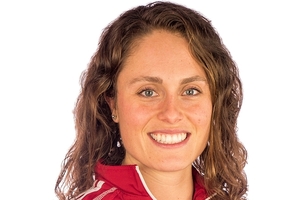 Thea Culley.

"In 2020 do I think that it's in the horizon for Canada to be in the Olympics? Yeah but whether I'll be there or not I don't know yet but I still have that big Olympic dream," says the 30-year-old striker, who has represented her ice hockey-mad country in field hockey for a decade.

What the Meralomas (Mermaids) club player knows for sure is that they will be making the most of their Hawke's Bay Cup experience when the third annual Hawke's Bay Festival of Hockey starts on Saturday.

Culley, an employee of funding charity KidSport BC, is under no illusions that the oppositions here from Saturday will be first-class ones, considering six have qualified for the Rio Olympics in June.

The Ian Rutledge-coached Canadians have been working on their "out letting" to prepare for back-to-back high-octane games in the space of a few days and that psyche is improving.

"We're starting to be dangerous but not quite consistently enough in being dangerous," she says, emphasising it's imperative to react to mistakes with productive intent and mitigate before turning the tables on their rivals.

Culley says that was the difference in their 6-0 and 5-1 losses in Hamilton to the Black Sticks last weekend.

"When we made mistakes they made sure to capitalise on them to score. They didn't muck around, they showed us where we made those mistakes."

Canada, on the other hand, coerced coach Mark Hager's women into errors but lacked the professionalism to put the goals away.

"Our inclusion into other teams' Olympic preparation must be good so we really want to make sure we prove ourselves to be worthy of the [Hawke's Bay] tournament to make our mark as an up-and-coming team."

While she may not compete at an Olympics, she will no doubt take immense satisfaction either way in knowing she has been part of a revolution to revive the halcyon days of women's hockey in her country.

"The only way you can build a legacy is to build a strong foundation for the next generation to leap forward off it before continuing to build that platform higher and higher so if I can be part of that base or that team then it'll be amazing," she says, finding it a little difficult to think in blocks of four years. But she treats every training and match as if it's her last to draw maximum enjoyment from it.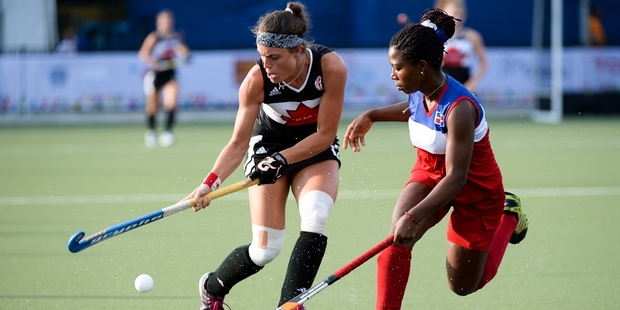 Thea Culley (left) enjoys foraging for goals in front of the goal. Photo / Yan Huckendubler

Culley hails from Rossland in British Columbia, a city of about 3000 inhabitants nestled in the Monashee Mountains and touted as "Canada's No1 outdoor town".

"I chose field hockey because in my small town there was a high schoolteacher from New Zealand who brought the sport to our small community to start a team and it became quite a legacy," she says, revealing a former protege of the teacher eventually coached the team in a region where basketball and field hockey were the only options.

"My mum didn't want to be near the arena because I grew up in a ski town so I skied and skated so mum said, 'no, I'm not hanging out in a cold arena at early mornings every weekend' so that's how the skating started," says Culley with that infectious laughter before crediting other teammates for the ice-hockey skills that have rubbed off on the field.

The impact of ice hockey, she says, becomes evident when players go to university, especially the difference in hand-eye co-ordination, general strength and their tendency to have a better grasp of ball movement.

For someone who has scored around 80 goals in her career, Culley relishes loitering around the goalmouth to snaffle possession to find endorsement from that familiar thud of ball on the back board.

"It's always something that's been fun for me and exciting to be able to take that one touch to beat the defender."

She feels Canada bring a gritty determination in the foundation of a "fearless" philosophy.

"We are resilient and have pride in what we do," Culley said.

"We bring our team values from what ice hockey has shaped our nation to be and we take that to make it our own on the pitch."

Ice hockey still shapes the Canadian culture, Culley says, as indicative of when Vancouver shuts down to support the men's Canucks team in the National Hockey League.

"It is the sport every kid grows up playing, if you're to generalise of a country, and it's something we value and care about," she says, likening it to the impact field hockey has in the Netherlands.

The imposing presence of a centre forward in front of the net in ice hockey isn't lost on the field hockey players, who aren't shy to embrace that demeanour.

While field hockey believe they will emulate the feats of their official No1 code, Culley suspects as a young outfit they have a fair way to go yet.

"We're trying to rebuild our legacy when Canada was quite strong in the'80s and'90s so we kind of got away from that.

This team is looking at re-establishing itself on the stage as field hockey players and not just ice hockey ones on the field," she says of Canada, who have made it to the 1984 (5th place), 1988 (6th) and 1992 (7th) Olympics since making their international debut in 1978 before clinching silver and bronze medals in World Cups.

New Zealand, she says, is by far the most welcoming nation they have toured with people resplendent "in random" gestures of hospitality towards them.

Hawkes Bay Today


---

FIH Masters World Cup Continues with U.S. 0-50 Men Tying Top Seed

CANBERRA, Australia - The U.S. O-50 Men's Masters Team played current number one seed Germany in Canberra at the FIH Master's World Cup on day three of the tournament.

USA went 2-0 ahead in the first 20 minutes with goals from Greg Pereira (Fulton, Md.) off of open play following a sustained pattern oF right side attack. USA's Peter Jones (Stamford, Conn.) scored off a penalty corner a few minutes after Pereira's goal, his second in two days. USA played with great composure and beautifully controlled passing of majority of the game. The German team seemed surprised by USA's strategy and found themselves working very hard to get any possession of the ball. Team USA continued to play a positive attacking game on a very hot autumn afternoon in front of a near capacity crowd.

Germany scored in the last quarter with a very fast counter attack to make the score 2-1 and equalized with a screaming left side shot from Olympic gold medalist Arno Metzer.

USA had two great opportunities in the dying minutes but the game ended 2-2 to the great relief of Germany. A great result for Team USA's Master's program.

Next on the list, the O-50 Team will take on New Zealand tomorrow for the group decider, and then on to the quarterfinals.

O-40 Men's vs Barbarian
USA made some adjustments for the second game against the Barbarians from Australia. "CJ" Singh was moved to forward where he created several scoring chances. Devesh Upadyay was change from back to mid- field with Jeremy Gajkowski, and Sajid Chaudhary. All three did a great job giving the starters the rest they needed. Walter Velasquez was moved to the back to help starters Harry Labana and Shamsher Johal. The score was still 0-3 mid way thru the third quarter when the USA decided to press on offense. This gave the Barbarians counter attacks, and four goals in the final 25 minutes to create a final score of USA 0, Barbarians 7.

USFHA media release


---

U-21 USMNT's Defense Remained Strong Despite Xenios' Relentless Attack

AMSTERDAM, The Netherlands - Learning valuable aspects of what it takes to play international hockey is the root of this tour to Holland for the U.S. U-21 Men's National Team who is looking to earn a top two finish at the 2016 Pan American Championship being held in Toronto in May. Areas of focus for hockey teams can be tactical, technical, physical and or mental and as a team, players will evolve together and start to grow as a cohesive unit.

Game four proved to be one that would test the junior men in all areas of the game. Physically fatigued from the intensity of the tour with three hard matches already under their belts, the first half was 35 minutes of end line to end line hockey by Xenios first men's team, who is currently fourth in their respective league. Unable to generate opportunities in our attacking circle, Team USA found themselves on the defensive end most of the first half.

Goalkeeper Grayson Javins (Paihia, New Zealand), had some brilliant saves to keep Xenios to only a 2-0 lead at the half. Xenios' first goal came off of a well-placed penalty corner drag flick. Their second came off a midfield miss trap that lead to a quick counter attack down the inside right channel of the field, where a Xenios striker placed a pass in front of the cage to a sliding left wing to deflect the ball into the back of the cage. Without exceptional defensive effort, the score line could have been a bit different, with an even bigger mountain to climb in the second half.

At the start of the second half, the physicality of the Xenios continued which never allowed Team USA to get into their rhythm. As dominating as Xenios proved to be throughout the match, USA had some incredible performances from a couple key players. Stewart Kentwell (Spring City, Pa.) played exceptional on both sides of the ball by creating opportunities in our attacking end and always being a firm force defensively. Xenios was able to earn their fifth penalty corner of the match and convert on yet another drag flick high in the corner of the net.

Earning a late match penalty corner, Team USA was unable to execute the stick stop which was broken up by the Xenios defender and sent down the field for a fast counter attack which was denied by USA goalkeeper, Nate O'Lari (Orange, Mass.). With only seconds on the clock, Xenios created a turnover in their defensive end, sending the ball wide and deep down the field in just two passes, attacking the baseline where they found a striker on the back post to deflect in their fourth and final goal of the match.

"The physicality of these Dutch teams our U-21 Team are playing will pay off in the long run for our boys while at Pan Am Championship," said Rutger Wiese, U-21 USMNT Head Coach. "Having the opportunity to compete against extremely experienced programs, where many players have competed at the highest level in the Dutch club system, has been invaluable to our continued growth as a team. You can't get these kind of experiences playing in America. We have been very fortunate to have these opportunities."

Team USA will compete in their final game of the European Tour tomorrow, April 1 against Reiger H1 at 8:45 p.m. local time.

USFHA media release


---

Deciding the final team for uphill battle

By Jugjet Singh



National Coach Stephen van Huizen with his players at a training session at Bukit Jalil Stadium today. Pix by Hssriyasyah Sabduin

KUALA LUMPUR: National coach Stephen van Huizen will name his 18 players today for an uphill battle in the 25th Azlan Shah Cup in Ipoh on April 6-16.

Four Olympic teams: Australia, New Zealand, India and Canada will battle for the Silver Jubilee title with Pakistan, Japan and the hosts.

For the record, Malaysia have never won gold in this home-grown tournament, and have only five silver medals won in 1985, 2007, 2009, 2013 and 2014.

The tournament has seen all the best teams in the world competing over the years.

Australia are the regulars, while Germany, the Netherlands, India, Argentina, New Zealand and South Korea are among the nations who have stood tall on the podium.

Former India skipper Dhanraj Pillay summed up the importance of the tournament in the world hockey calendar when he said: "An international hockey player's resume is not complete if he has not played in the Sultan Azlan Shah Cup."

Dhanraj, who played in the cup from 1989 to 1999, captained his side to two titles in 1991 and 1995.

"This is truly a world class tournament, and every hockey player should have played in it to claim they have done it all in the sport," said Dhanraj.

"I was privileged to have played in this tournament from 1989 to 1999 and enjoyed all the experiences. For me, it's truly a world class event and only steps behind the Olympics, World Cup and Champions Trophy.

"I feel proud that Malaysia has kept the tournament going for 25 editions as it provides an opportunity for players to showcase their talents."

Dhanraj admitted he had bitter sweet memories of the tournament but said that getting a chance to meet the late Sultan Azlan Shah was priceless.

"Sultan Azlan would watch all the matches and play the perfect host as he was very friendly and had the interest of hockey at heart," added Dhanraj who had also played for several teams in the Malaysian Hockey League.

The national team went on a 10-match tour in New Zealand and Australia recently to prepare for the Azlan Shah Cup, but are not expected to make an impact.

New Straits Times


---

No 1 goalkeeper S. Kumar out of Azlan Shah Cup

By Jugjet Singh



National Goal Keeper S. Kumar will be out of the Azlan Shah Cup due to a groin injury suffered during a test match against Australia. NSTP Pix.

KUALA LUMPUR: Malaysia suffered a big blow when No 1 goalkeeper S. Kumar was benched for the 25th Edition of the Azlan Shah Cup due to injury.

Kumar's absence will surely be felt as Malaysia will be up against world No 1 Australia, defending champions New Zealand, India, Pakistan, Canada and Japan in Ipoh from April 6 to 16.

Kumar tore his adductor muscle, around his left groin, when playing against Australia in a Test match in Perth a week ago.

New Straits Times


---

Who are going to be Stephen's top 18 in Azlan Shah Cup?



File photo of defender Mohd Izad Hakimi Jamaluddin. He has been training with the team but is suffering from abdominal problems.

KUALA LUMPUR: After almost five months, the national hockey team will finally take shape when the Malaysian Hockey Confederation (MHC) name the final 18 for the Sultan Azlan Shah Cup tournament.

Most of them will be experienced players, with a sprinkling of new faces from the Project 2016 team.

National coach Stephen van Huizen's choices on Friday will give an indication on what sort of a team he's looking at in the long run.

The national team's major target is the 2020 Tokyo Olympics. In the short term, they have the World Cup qualifier next year to think about.

"Of the 25 players in the training squad, two are on the injury list. So, the make up of the team will largely depend on who is fit enough to play," said Stephen.

"We'll surely see some new faces as a number of seniors retired last year. The Sultan Azlan Shah Cup is just the start of the journey ... it's not the end game."

Goalkeeper S. Kumar, 37, will undergo another check-up this morning to see if he is fit enough to play. He has a muscle problem on one of his legs.

Defender Mohd Izad Hakimi Jamaluddin has been training with the team but is suffering from abdominal problems.

"We will wait until the last-minute to decide. They still have another check-up. We will see the diagnosis before making a final decision," said Stephen.

If Kumar fails to make it, then two rookie goalkeepers – Mohd Hafizuddin Othman and Mohd Hairi Abdul Rahman – will, for the first time, man the posts for the senior team.

They were members of the Project 2013 team who finished fourth at the Junior World Cup in New Delhi.

Other Juniors who could find a spot in the senior team are defender Mohd Najib Hassan and forwards Joel van Huizen and Nik Mohd Aiman Nik Rozemi.

The seven-nation Sultan Azlan Shah Cup begins on Wednesday in Ipoh.

The teams are Malaysia, Australia, defending champions New Zealand, India, Canada, Pakistan and Japan.

The Star of Malaysia


---

Former star Dhanraj sings praises of Azlan Shah Cup

by S. Ramaguru



File photo of former India's hockey skipper Dhanraj Pillay

KUALA LUMPUR: An international hockey player's resume is not complete if he has not played in the Sultan Azlan Shah Cup tournament.

That's how much importance former Indian skipper Dhanraj Pillay places on the tournament.

The 25th edition of the Sultan Azlan Shah Cup will be held in Ipoh from April 6-16 and will see seven teams – Australia, New Zealand, India, Pakistan, Canada, Japan and Malaysia – battling for glory.

Dhanraj is in town to watch the tournament and look for a coaching opportunity in the Malaysia Hockey League (MHL) later this year.

"This is truly a world-class tournament ... every hockey player should play in it before they can claim to have done it all in the sport," said Dhanraj.

"I was privileged enough to have played in this tournament from 1989 to 1999 ... and enjoyed all the experiences.

"It's truly a world-class event ... I rate it just behind the Olympics and the World Cup.

"The tournament this year will be close as four teams – Australia, New Zealand, India and Canada – are preparing for the Olympics.

"But don't rule out Malaysia, Pakistan and Japan as they can spring some surprises."

The Indian hockey icon was also pleased to see Malaysia having faith in local coaches.

"That was a bold decision. In the long term, I believe that it's the correct one," said Dhanraj, who hopes to coach one of the clubs in the MHL this year.

The Star of Malaysia


---

Azlan Shah, CT will serve as Olympic preparations: Sardar



Sardar feels that the preparations are in the right direction. (AFP Photo)

BENGALURU: With an eye on the Olympics, the India hockey team skipper Sardar Singh on Thursday said that the upcoming tournaments like Sultan Azlan Shah Cup and Champions Trophy will serve as important preparatory events in the run-up to the Rio Games.

Sardar said while the immediate aim is to win a gold in Sultan Azlan Shah Cup at Ipoh from April 6-16, the larger goal is to come up with a medal-winning show in the Champions Trophy, to be played in London from June 10-17.

"We have a very busy schedule over the next few months. So, we need a very strong core group of players around which the team will revolve. Though the immediate focus of our preparation is the Sultan Azlan Shah Cup, but we are also looking ahead at the Champions Trophy that will be played in June," Sardar said at the training-cum-conditioning camp, which is currently underway at the SAI Centre.

The Indian team has enjoyed considerable success in the Sultan Azlan Shah Cup, winning the tournament five times -- 1985, 1991, 1995, 2009 and 2010. Last year, India finished third and Sardar said his team's target is to do better this time around.

"We have a good record in the Sultan Azlan Shah Cup. Our target is to do better than last year when we won bronze. We lost some close matches against New Zealand and Malaysia. But this year our aim is to come back with gold," he said.

This year, besides India, defending champions New Zealand, 2012 Olympic bronze medallist, Australia, Pakistan, Japan, Canada and hosts Malaysia will be taking part in the tournament.

The skipper feels that the preparations are in the right direction to win the upcoming tournament.

"The core group of players are shaping up very well. This team has the right balance of experience and youth and the youngsters are willing to stand up to be counted. We have a great chief coach in Roelant Oltmans, who is a very astute reader of the game.

"I can confidently say that the team is working in the right direction and is making 100 per cent effort to win the tournament," said the veteran of 236 international games.

Sardar said that the team has been working on a few grey areas like conceding early and late goals, and the inability to create more scoring chances by earning penalty corners inside the opponent's striking circle.

"We are conscious of the weak areas. We are working to eliminate the flaws that have plagued the Indian team in the past like conceding early and late goals. We felt that these two problems can be solved with better communication on the field. For better communication the boys need to spend a lot of time together off the field. We have been focusing on this particular aspect at the camp by spending a lot time doing things together off the field.

"Also, in modern hockey the result is determined by how a team plays inside the two striking circles. In our training, we are working on some new strategies and tactics how to create more opportunities inside the opponent's striking circle by earning more short corners and not to concede any early or late goals," Sardar explained.

India start their campaign in the Sultan Azlan Shah Cup against Japan on April 6.

The Times of India


---

Green Machine To Face GB in 3 Match Series

The Irish Men's hockey squad will face Great Britain in 3 uncapped matches at Bisham Abbey, England on April 4th, 5th and 7th. The matches will be the first time the two sides have faced each other since the bronze medal match of the Eurohockey Championships in August 2015. The Green Machine prevailed in that encounter with a 4-2 victory to win their first European medal which also earned them vital ranking points as they moved to an all-time high of 12th in the world.

Great Britain currently sit 4th in the FIH world rankings so the 3 matches will act as an appropriate gauge against world-class opposition as the Rio Olympics approach. Coach Craig Fulton said "We're looking forward to the training games against Great Britain next week. The squad has been working hard together and these games will give us and the players a good idea of where we currently are in our programme, five months out from the Rio Olympics."

Match Schedule (all matches to take place at Bisham Abbey):

Match 1: Ireland vs Great Britain-April 4th at 3pm
Match 2: Ireland vs Great Britain- April 5th at 2pm
Match 3: Ireland vs Great Britain- April 7th at 12pm

Squad:

1, Jonny Bell, Lisnagarvey, Defender
2, Alan Sothern, Pembroke, Forward
3, Chris Cargo, Racing, Midfield
4, Conor Harte, Racing, Defender
5, David Fitzgerald, Monkstown, GK
6, David Harte, Kampong, GK
7, Eugene Magee, Banbridge, Midfield
8, Gareth Watkins, Monkstown, Forward
9, John Jackson, Reading, Defender
10, John Jermyn, Cork C of I, Midfield
11, Kirk Shimmins, Pembroke, Midfield
12, Kyle Good, Monkstown, Forward
13, Matthew  Bell, Banbridge, Defender
14, Michael Robson, Annadale, Midfield
15, Michael Watt, Lisnagarvey, Forward
16, Mitch Darling, Rotterdam, Forward
17, Neal Glassey, Lisnagarvey, Forward
18, Paul Gleghorne, Lisnagarvey, Defender
19, Ronan Gormley, Krefeld, Defender
20, Shane O'Donoghue, Dragons, Midfield
21, Stuart Loughrey, H & W, Defender
22, Tim Cockram, Lisnagarvey, Forward

Irish Hockey Association media release


---

U16 Boys & Girls Club Championships Finals



Girls playing in the U16 Finals 2014

This weekend sees the first outdoor club competitions decided with the finals of the Boys' and Girls' U16 Club Championships at Lee Valley Hockey and Tennis Centre.

In both competitions eight teams have battled through local, Tier 1, leagues and area, Tier 2, competitions to reach the final stages.

In each competition teams play in two groups of four with the teams finishing second in each pool playing off for third place and the two pool winners qualifying for the competition final.

Surbiton, who have won the girls' title for the past two seasons, return to defend their title however the boy's holders, Beeston, did not progress beyond the Tier 2 stage.

The full list of participating teams are as follows;

Boys' Pool A - Havant, Neston South Wirral, Leicester, Surbiton
Boys' Pool B - Marlow, Guildford, Canterbury, Leek
Girls' Pool C -  Reading, Leicester, Surbiton, Cannock
Girls' Pool D - Isca, Southgate, Beeston, Stourport

Full schedules can be found on the links below;

Boys Full Schedule
Girls Full Schedule

Ticket Prices

One Day Ticket

Adults: £6.00
U18s: £3.00

Two Day Ticket (U16 & U18s only)

Adults: £10.00
U18s: £5.00

Ticket prices increase by £2.00 if purchased on the day at the venue.

You can purchase tickets for the event here.

Venue

Lee Valley Hockey and Tennis Centre
Eton Manor, Leadmill Lane,
Queen Elizabeth Olympic Park,
London
E20 3AD

England Hockey Board Media release


---

Changes in the Manawatu women's club hockey competition

GEORGE HEAGNEY



Last year's women's finalists College, left, and High School Hockey Club are two of the four teams fighting it out in the division one club hockey competition this season. Faith Sutherland/Fairfax

The Manawatu women's division one club hockey competition is down to four teams this season.

The competition starts on Saturday and four sides have dropped out of division one, leaving Hockey Manawatu competitions manager Willie McPhail with Massey, College, High School Hockey Club and Palmerston North Girls' High School in the top flight this year.

"The standard last year wasn't good enough," He said. "So the pressure has been put on teams to start building up a second team, a reserve grade team, to try and improve the standard of the top teams."

Techno and Collegians have dropped out of division one and merged to form a strong division two side.

Marist struggled last season and have also dropped to division two to rebuild, while HSHC will only enter one team this year instead of two.

The HSHC top team won the competition last year, but won't be entering their B side HSHC Rebels.

There will be promotion relegation at the end of the season with the top side from division two.

There are nine teams in women's division two and eight in division three.

McPhail said it was a worry four teams worth of players have gone from division one.

"It's disappointing division one, but every other competition is stronger or as strong.

"Which is funny because it's our women that have led the field really, in regards to New Zealand players and doing well at tournaments. Maybe it will dip for a year or two and get it back up and running."

The men's division one has lost one team with Hawke's Bay, who were virtually a Hawke's Bay rep team, not coming this year.

That means the men's competition will have seven teams: champions Massey, College, Palmerston North Boys' High School, Marist, HSHC, Manawatu College Old Boys (Levin) and Tech College Old Boys (Wanganui).

The men's reserve grade is up from four teams to six and there are 11 sides in division three.

Stuff


---

Stagno reveals what it takes to become Umpire of the Year

by Stephen Findlater, Euro Hockey League Media Officer



Photo: Euro Hockey League /Frank Uijlenbroek

When Nathan Stagno was awarded the International Hockey Federation (FIH) Hockey Stars Umpire of the Year award for 2015, he said it was not just a big moment for him personally but for sport in general in Gibraltar.

Speaking about the award – which he was presented by FIH Board Member Marijke Fleuren last Sunday in Amsterdam at the Euro Hockey League (EHL) KO16, Stagno said that he sees himself as an ambassador for the rocky peninsula jutting into the Alboran Sea.

"Nobody [from Gibraltar] has gone to the Olympics except for one of my son's friends, Georgina Cassar, in gymnastics," he said of his career. "[Because of this] the Gibraltarians are very proud of who I am and where I have come from.

"Coming from a small place with about 200 players, receiving this award for being the best umpire in 2015 after doing 100 games, I am very proud to be a big ambassador for Gibraltar."

Originally a player with his club, Collegians, Stagno started umpiring in 1997, before receiving his first FIH badge in 1999. From there, he moved through the grades, earning his place on the FIH World Panel in 2010 and has been on it ever since, officiating at the 2012 Olympics in London along with several other high profile events.

He passed the 100-match mark in 2015, receiving his FIH golden whistle, while 2016 will be his last year of international umpiring. Indeed, he will finish on a high with appointments on the horizon at the EHL FINAL4, the Hockey Champions Trophy in London and finishing with the Rio Olympic Games in August.

Asked whether he feels he is the best umpire around, though, he says that the top officials are all very much at the same level. He said: "I insist that all my colleagues on the Olympic list are all at the same level and are great umpires. John Wright, Hamish [Jamson], Christian Blasch and so on – we are all very good umpires. We are a very close team."

It has been quite a journey from his start in Gibraltar, a country with just 200 hockey players who are always in need of officials. He added: "For me, I actually prefer umpiring than playing. You always need club players to help out and it became a case of 'Nathan will do it'. And then it got to the stage where I was nominated to go out to Europe and guys like Ray O'Connor and Peter von Reth saw me and told me I was doing a good job so I continued to do it."

Indeed, being from one of the smaller nations has, perhaps, had an extra positive effect in being able to pick up ever more important tournament call-ups.

"When I say it is a small group of umpires, we only had two international umpires," said Stagno, "But the good thing is that, when you have to send a club to a European competition, you have to send an umpire.

"When the umpire managers saw me [at those events], they believed in me and promoted me. Once you get promoted to Grade 1, then you are almost always a neutral which means you can work at any event."



Nathan Stagno was presented with his Hockey Stars 2015 Umpire of the Year Award at the EHL KO16. Photo: Euro Hockey League /Frank Uijlenbroek

He has become one of the most recognisable umpires on the circuit with his expressive style. At the EHL KO16 last Saturday evening, he was the umpire when Rob van der Horst scored a wonder goal; his signal for the goal was suitably emphatic, showing an empathy for a truly special moment. And he says that this is important in being one of the best umpires in the world.

"Be yourself! I am Latin! You have to be yourself on the pitch. If something like moving your hands in a certain way on the pitch helps, you do it. You do not want to overdo it. The players accept it and respect it."

He adds, too, that the most important part to being a top umpire is about taking on board advice from all angles, be it from a junior umpire to the most senior umpire's manager.

"Believe that you are the best umpire but don't show off. Take the decisions and advice from everyone, even if they are the lowest ranked umpire in your group. If I can reach this level, then anyone can reach it.

"Step by step. First walk, don't run. Every step of the way, take advice you require and the advice from the umpires managers. If you think that it is useful for you, keep that advice with you. If you don't think it's right for you, wait for the next advice that works for you."

Hockey Stars are the International Hockey Federation's (FIH) annual awards given to the best players, goalkeepers, rising stars, coaches and umpires. The FIH Umpire of the Year Award is the annual award for the best men's and women's umpire in international hockey in a given calendar year as determined by a peer vote. For more information about Hockey Stars, click here.

FIH site


---

Devine fight: From Type 1 diabetes to two playing fields

New Zealander represented her country in cricket and hockey despite being diagnosed with the chronic disease at the age of 15

Rutvick Mehta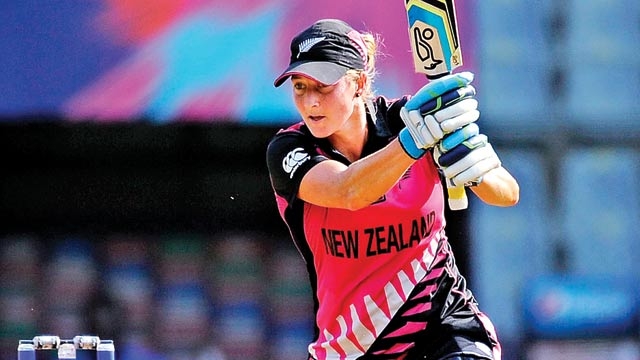 Sophie Devine says her parents supported her decison to play sport (dna - Salman Ansari)

As a 15-year-old, Sophie Devine had two options after tests revealed she had diabetes: continue with her love for sport, or stop living a life she desired. Only a week later, a call was made. She entered the hockey field to play for her local club.

Ten years since, the New Zealander has not only fulfilled her dream of playing sport at the highest level, but also lived it twice. Sophie has represented her country both in hockey and cricket, and was part of the White Ferns team for the World T20.

Setting foot on a sporting field looked a far-fetched possibility for her when she was diagnosed with Type 1 diabetes, let alone stepping out on two of them.

"It was a really confusing and conflicting time for me, because I didn't know anything about diabetes," Devine told dna. "I guess it was a massive learning curve not only for me but my entire family and friends, trying to come to grips with that. But my parents were never going to let me stop doing anything. They pushed me further to keep playing sport, make sure nothing changes and I could still go and do everything that I couldn't just because I had diabetes and I had to carry my insulin around. It wasn't going to stop me."

It didn't stop her, in fact, it made her more determined. She focused a majority of her growing up days on hockey and cricket, never wanting to compromise on either. In 2006, she first got an international cricket call-up, before she became part of the Black Sticks too in 2009. She excelled in both the sports at the highest level, before a time came for her to let go of one.

"It was probably prior to the London Olympics in 2012, where I knew myself and also from the coaching staff in hockey that I needed to make a decision and commit myself to one sport 100 per cent. I wasn't doing myself justice in the time I was spending jumping between the two sports.

"So a decision was made to give up cricket, which for me was really tricky because I played cricket my whole life. So to not be playing that in the summer was weird," she said.

And though she didn't make the Olympics squad, Devine doesn't regret the choice. She last played hockey at the highest level in 2011, switching to cricket completely post that. The 26-year-old earned a professional contract from New Zealand Cricket in 2013, in which she not only had to play, but also coach and promote women's cricket among schools in her country. She, however, still remains attached to her passion.

"I still play hockey back home at the domestic level. It's just such a nice release for me, to get away from a cricket pitch. I'm pretty sure when I get back from India, I'm straight back to club hockey that weekend," Devine said.

Not just hockey, she will also be back to Diabetes Youth New Zealand (DYNZ), an organisation that provides support to children with diabetes. Devine is a proud ambassador of that.

"It's one message that I love to share to people, that nothing should stop you from doing anything. The time I spend in DYNZ is very rewarding, just going back and sharing stories and to see the look on young faces when they say 'Oh, I can still go for runs, or play basketball'. It's really awesome for me to see that," she said.

And even as she inspires children back home with her story of resilience, Devine admits she experiences moments of self-doubt even now.

"Pretty much straight after my diagnosis, I thought my career was gone. I thought I would never play any sport again. That was really scary.

"Even now, I have moments where it can get a bit overpowering, the emotion of having to have this condition for the rest of my life. But I think about it and say, 'Jeez, there could've been a lot worse that could be wrong with me'. So I'm really blessed and thankful that I can still move around, can still play sport," she said.

Not one, but two.

KNOW DEVINE

Full name: Sophie Frances Monique Devine

Born: September 1, 1989; Wellington

International hockey career: 2009-2011

Position: Fullback

International cricket career: 2006-present

Role: Right-hand bat, right-arm medium pace

* The 2016 World T20 is Devine's fifth appearance in ICC World T20, and she is now the vice-captain of the White Ferns

* Her innings of 70 from 22 balls against India in Bengaluru in July 2015 set a new record for the fastest fifty in women's T20I (off 18 balls)

She never wears a helmet…and here's why

At a time when the tragic death of Phil Hughes has raised questions about the safety of helmets, Sophie Devine is one of the rare players who has never worn a helmet on the cricket field. "I do get a little bit of stick about it, and asked a lot more. For me, it's just a personal choice. I strongly recommend young kids playing to wear a helmet. But I just don't like the feel of wearing a helmet. I don't feel comfortable in it, and it sort of cranks me up a bit," she said.

DNA


---

The golden team: When NZ hockey struck gold

40 years on the 1976 men's team are still New Zealand's only Olympic hockey medallists. This is their story.

Chris Rattue

Trevor Manning paid to play for New Zealand at the Olympics.

And the battered star of the 1976 Olympic hockey final, when a bunch of everyman characters upset Australia to win gold, kept paying a price long after the team returned home.

The fanfare that greeted the golden squad on their return from Montreal has long died down, with hockey yet to get near such heights again. The 1976ers are still our only Olympic hockey medallists.

Former New Zealand hockey chairman David Appleby, who might have been in the 1976 side but for the chance to become a partner in an accountancy firm, was determined their story still needed to be told.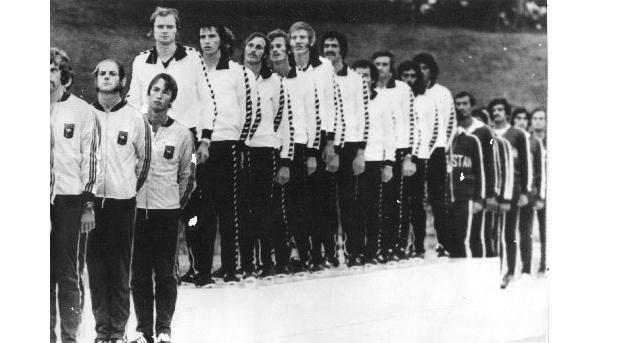 The New Zealand hockey team waiting for the presentation of their gold medal at the 1976 Montreal Olympics.

It has led to the book Striking Gold, by former New Zealand Herald journalist Suzanne McFadden, which is released today.

"I thought our story might have been told a lot earlier but I suppose it comes down to cost," says Manning, the Wellington wharfie who moved to Kaitaia in the Far North two years ago.

The memories came creeping back for the 70-year-old as he talked to the Herald about a golden time in his life, including the sacrifices his late wife Lorraine made for his career.

The goalkeeper's story typifies the old Olympic ideals and realities, and Striking Gold - three years in the research and writing - gives a remarkable insight into the players' lives and a very different sporting age.

Manning had to pay $200 to book his place in the Olympic team. He bought his own gear, including imported $300 pads, and borrowed kickers for the Olympics because his had rotted. Manning didn't even have moulded-sole boots for the astro turf, removing sprigs from his standard boots instead. Muslin wrap protected his arms and he wore a cloth cap. Never mind - famous deeds still ensued.

Trevor Manning was the battered star of the 1976 Olympic hockey final in Montreal when New Zealand won gold. And he paid to get there. 40 years on the Herald's Chris Rattue talks with Manning about NZ hockey's finest hour.Video
Watch: NZ hockey's finest hour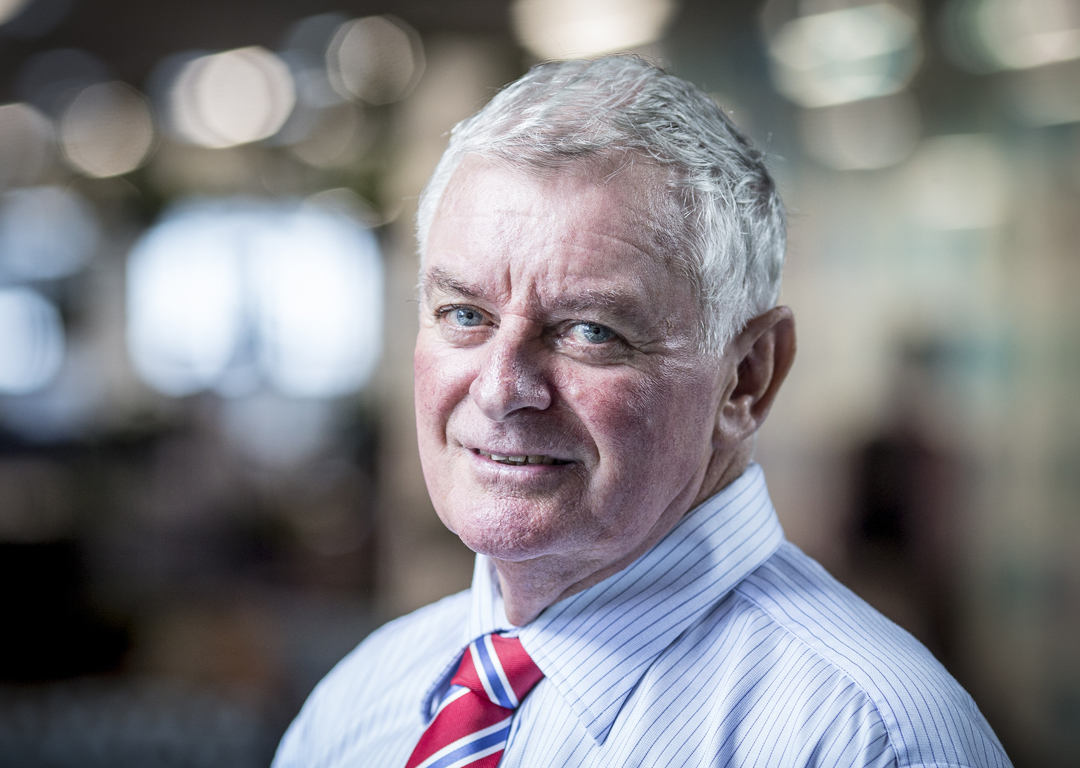 Trevor Manning, gold-medal winning goalie for the New Zealand men's hockey team at the 1976 Montreal Olympic Games.

With 10 minutes remaining in the final, and New Zealand leading 1-0, an Australian thunderbolt smashed Manning's left kneecap which was exposed by the design of the pads when his leg was bent. Legend was about to be made as Manning played on with a cracked kneecap, the agony turning to ecstasy as he helped keep the surging Australians at bay.

An operation in Montreal would have been too expensive, so he flew back to New Zealand in plaster to a hero's welcome and had the kneecap wired together in Wellington. Financial matters weren't so easily fixed.

"The first 13 weeks after coming back, having a mortgage, a young family... the stress factor was pretty high," recalls Manning. "You could break out of prison and cut your hand and qualify for ACC. But you come back with a gold medal and get nothing. It took ages for anything to come through and I eventually got $50 a week.

"The injury certainly caused me a lot of pain over the years, and it led to hip problems as well. I had that constant Olympic reminder. But the book has thrown up a lot of wonderful memories. We really bonded together as a team."

Manning's gear, including the pads and even the broken cast, sit in the Hall of Fame in Dunedin, and will one day be joined by the bit of wire which held his left knee together before he had reconstructive surgery just a couple of years ago.

The "human side" to the 1976 triumph is what inspired Appleby to underwrite Striking Gold and he has optimistically printed an initial 3000 copies hoping sales will even be good enough to help the hockey coffers.

Appleby says the selfless attitude of the 1976 team has always shone through, epitomised by vice-captain Jeff Archibald insisting that his fellow selectors drop him for Arthur Parkin during the Olympic tournament.

"Can you image that... dropping yourself for an Olympic final? There were no egos, no standouts in this team," says Appleby.

He will give a copy of Striking Gold to the men and women in the 2016 Olympic squads, who include Archibald's son Ryan.

"I wasn't aware of things like Trevor's financial situation before and after, the sacrifice he made to even get there, and the aftermath of what he went through with the broken knee," Appleby says.

"All sports can learn from the past and particularly from this bunch, because they have delivered a lot down the years. The passage of time makes their stories even better.

"If there's a message for the current teams, it is that the sum of the parts is much bigger than the individual."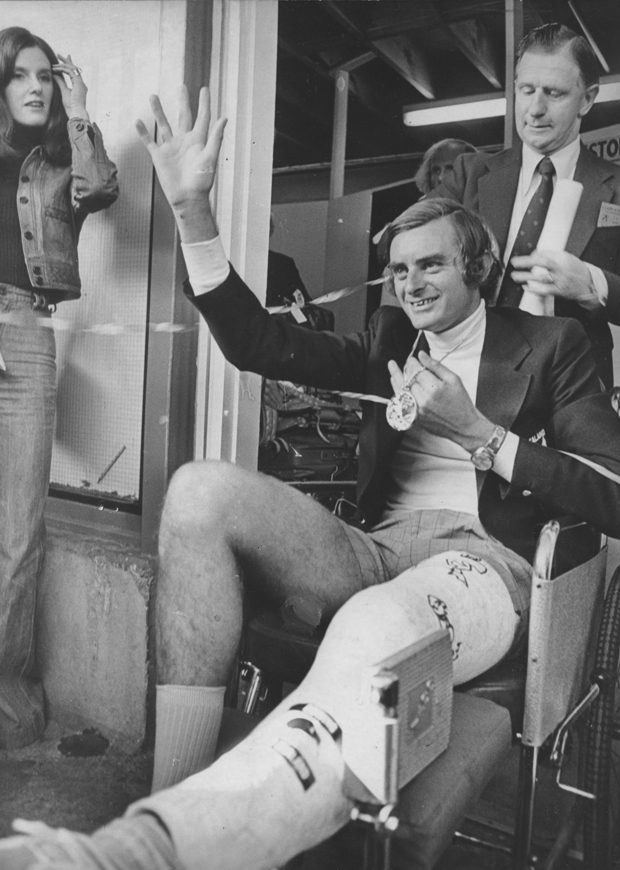 Manning returns home from the 1976 Olympics holding the gold medal he won while playing with a smashed kneecap.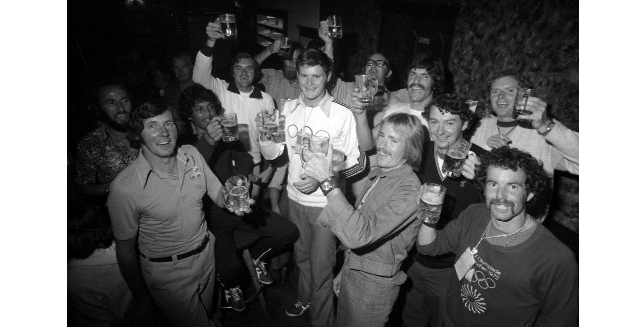 The New Zealand hockey team celebrating at the 1976 Olympic Games.

Where are they now, and what did Olympic gold mean to them? The stars of 1976.

Paul Ackerley

Ackerley passed away in 2011, aged 61, soon after being diagnosed with a malignant melanoma, and not long after a hockey re-union in Christchurch. His wife Rosemary said Ackerley, who coached the New Zealand women for six years, got "enduring" satisfaction from his Olympic gold.

Jeff Archibald

Played more than 100 tests, and his Rio-bound son Ryan is a world class midfielder for the Black Sticks. Archibald snr played club hockey into his 40s, and is now a golfer at The Grange in Auckland. The gold medal helped his "inner confidence".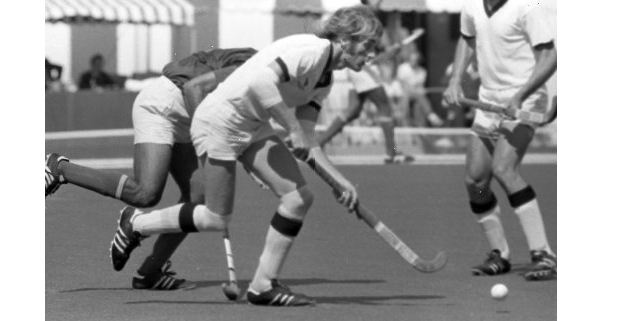 New Zealand lost to Pakistan in pool play before winning gold.

Tur Borren

A "corporate doctor" for companies in strife. Had triple bypass surgery last year. Semi-retired. The lessons of Montreal helped shape his business life. "The gold medal was my ticket," he says.

Alan Chesney

Put 'Olympic gold medallist' on his business cards, when selling insurance in Australia. Now has a health consultancy in South Africa. The medal "opened a few doors for me".

John Christensen

Works in regional Government, grows hazelnuts in North Canterbury, and still cycles with 1976 team mate Selwyn Maister. Cherishes the Montreal memories and the bonds formed.

Greg Dayman

The Auckland architect says he is staggered by the number of people who still remember the 1976 triumph and watching the final on TV.

Tony Ineson

A lot of the players suffered physically - Ineson had knee problems. Headed adidas in New Zealand. Ineson, who is in Christchurch, says Montreal gave his sales-orientated career a boost. "(but) it's history now."

Alan McIntyre

The Wellington stalwart, who worked for Statistics New Zealand, retired to Hawkes Bay after a 2008 heart attack nearly killed him. He still enjoys being recognised for the Montreal triumph - "that's made a difference to my life".

Neil McLeod

Along with fellow reserve goalie Les Wilson, McLeod was controversially denied a gold medal. Montreal elicits mixed emotions - he is proud of his part but "pissed off" he never made it on to the field.

Barry Maister

The Christchurch schoolteacher became head of the NZ Olympic committee, and remains on the IOC. Described as a shy teenager, he says Montreal transformed him - "an incredible confidence booster...it opened doors...I've had an incredibly charmed career".

Selwyn Maister

Continued to play a huge part in sport and hockey, and still coaches little kids. Lives in rural Canterbury, and current chair of Paralympics NZ. The educator revels in the inspiration his medal has given others.

Trevor Manning

The Olympic final was the Wellington wharfie's last game in goal - he played in the outfield for Karori seniors. "1976 didn't really change my life...I'm the same old me."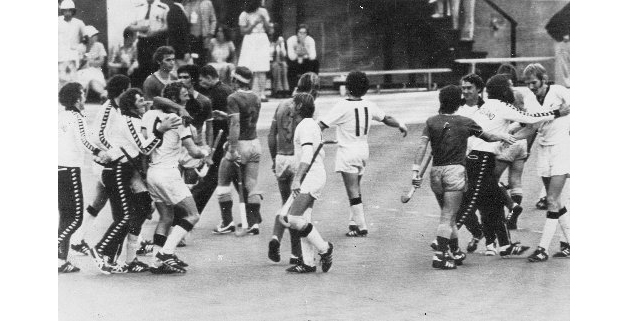 New Zealand players rejoice at the end of their hockey match against Australia.

Arthur Parkin

The Aucklander, a former teacher who owns an artificial turf company, was driven on by two "humiliating" misses in the final. Had a crack at joining the European senior golf tour. Montreal opened doors and he treasures the team bonds formed.

Mohan Patel

Deputy principal at Mangere College, where he has been for 37 years. "For me, the journey was more important than the end result," he says of 1976.

Ramesh Patel

Also a teacher, the gifted team baby went on to play 123 tests and become NZ Hockey CEO for 21 years. Still proud of being the first Indian in a New Zealand team. "That gold medal put the icing on the cake for my career and my life".

Les Wilson

The goalkeeper, a railway worker, kept playing for New Zealand and Wanganui, and only recently put down the stick. Olympic triumph didn't help financially but he still finds it "nice" when people remember 1976.

Ross Gillespie

The 80-year-old Gillespie, who owned a sawmilling business, says people are still interested in hearing about 1976 when they find out he was the coach. Gillespie oversaw the rebuild of his and wife Barbara's home after it was wrecked by the 2011 Christchurch earthquake.

Giving new life to their story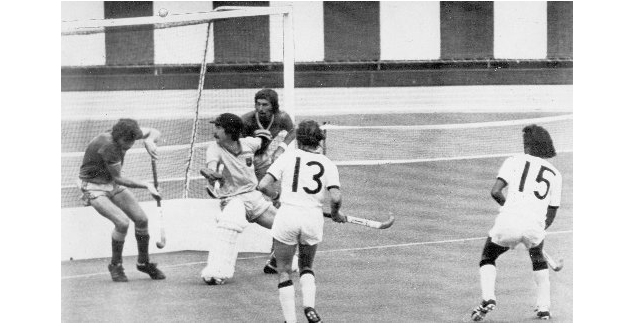 New Zealand striker Ramesh Patel (No15) shoots but Australian goalie Robert Proctor saves.

Auckland writer Suzanne McFadden has brought one of the great New Zealand sports stories alive in Striking Gold, about the 1976 Montreal Olympic gold medal-winning hockey team.

The book, underwritten by hockey identity David Appleby and released today, captures the stories of the men who made a dream come true in a different sporting age.

McFadden, a former Herald sports reporter, chats about her labour of love and tells us why her first book isn't actually a hockey book.

Where did this start?
David Appleby (accountant, former New Zealand player and hockey chairman)...I was actually on the way to hospital with sharp stomach pains - I needed to have my gall bladder out - when the phone rang. He said 'There's a fantastic story that has never been told.' He believed this team had never got the recognition they deserved...his life goal was to make sure they did. It sounded like something I'd love to do. You couldn't wish for a better first book situation - time to research, willing participants and the safety of knowing you would get a fee.

Were there any serious glass-half-empty moments?
I struggled with the thought of writing 80,000 words. When I tried to sit down at the keyboard I freaked out. I had done the research, interviewed the all of the players, travelled around New Zealand talking to them, some two or three times. It took me four months to type the first words. I was petrified. I'd wake up in the middle of the night thinking 'I'm letting all those people, those players, down'. A couple of players said 'hurry up before we die'. I told the publisher 'you have to set me a deadline'.

That is a world class writer's block. Moving on...any favourite stories?
...John Christensen...his father said he had to play rugby, but he went to Redcliffs School in Christchurch which was hockey mad. They had a teacher obsessed with the game - there was a barrel of 10 bob sticks and at playtime there would be one huge hockey game that could go on for days. Three of the kids from that school won Olympic gold in '76 - John, Tony Ineson and Alan Chesney.

Your best find...
A yellow box of Kodak transparencies in (goalkeeper) Trevor Manning's attic. He had never even looked at them. There was not a lot of footage from the time...that box contained the only photo of the entire team. I said 'holy heck Trevor - do you realise what you've got here'. Can I have a second great discovery? Selwyn Maister found a 1930s letter from (running legend) Jack Lovelock written to New Zealand hockey.

Trevor Manning was the hero of the final, playing on with a smashed kneecap...
One of the really lovely parts was getting to know these guys. Trevor kept the most immaculate scrap books - I would have been lost without them.

The country stopped for that final.
TV had booked three live things - the opening ceremony, the 1500m final with John Walker and the 5000m final with Dick Quax and Rod Dixon. Fortunately the hockey was on the same morning as the 5000m so they piggy-backed off that. There was overlap so New Zealand viewers missed the first six minutes. Ramesh Patel missed a penalty stroke during that time but no one here has ever seen it - Ramesh is quite grateful for that.

A common view is New Zealand hockey stuffed up when it came to building on the '76 triumph.
New Zealand had mastered artificial turf faster (in Montreal) than any other country but it was 10 years before we got one in Wellington. And they didn't go to the 1978 World Cup in Argentina over money. We've been behind the 8-ball ever since. It all came so suddenly and hockey was run by well meaning amateurs who didn't know how to capitalise.

Such different times...
Havilah Down, grandfather of players Selwyn and Barry Maister, ran New Zealand hockey for 30 years, and at the end they gave him a clock. I look at this book as a great untold story of a bunch of Kiwi blokes..it's not a hockey book, it's a social history book. I know hockey is a minority sport but is is also far reaching in our history. It was huge at times during the last century - they got 30,000 to watch the Indians play at Eden Park. They were treated like royalty around the country, with civic receptions. The great (sports journalist) TP McLean wrote to me once and said 'the human story is the best story'. I wanted anyone to be able to pick up this book and read it.

Your favourite sports book is...
(Kiwi runner) Lorraine Moller's autobiography On the Wings of Mercury because it's not really a sports book. You discover everything about her life...including when and where she lost her virginity. It's beautifully written, both funny and a tear-jerker.

Damn the writer's block...is there a second book in the wind?
Writing a book is like having a baby - I won't remember the labour.

Striking Gold (Mary Egan Publishing) is available in bookstores from today

The New Zealand Herald


---

Olympic gold medal coach says the 1976 Montreal team epitomised 'team culture'



Olympic hockey gold medallists John Christensen (L), Selwyn Maister, Tony Ineson, coach Ross Gillespie and goalkeeper Trevor Manning at Nunweek Park before the 1976 team's 40-year reunion. Stacy Squires

Celebrated coach Ross Gillespie reckons his 1976 Olympic Games gold medal winning hockey side epitomised "team culture" before the phrase became part of the sporting parlance.

The Montreal marvels - minus Paul Ackerley who sadly died in 2011 - assemble in Christchurch's Transitional Cathedral on Saturday night for a reunion 40 years after their 1-0 win over Australia in the game that stopped a nation.

They will toast the launch of a new book, Striking Gold - New Zealand hockey's remarkable victory at the 1976 Olympics.



Alan Chesney raises his arms in triumph while his New Zealand teammates beam with delight after beating Australia 1-0 to win the 1976 Montreal Olympic Games hockey final. SUPPLIED / SCANNED

"They were a great group; really easy to look after...," Gillespie, now 80, said. "There's a lot of talk about culture now, but we certainly had a culture before it was even talked about. It just grew out of people knowing everyone so well over a five-year period."

Some of the Christchurch contingent, plus Wellington goalkeeper Trevor Manning, met at Nunweek Park on Friday. As they gathered on the goal-line for a photograph, Gillespie quipped: "Don't blow a whistle or we'll all sprint out", as if defending a penalty corner.



The champion 1976 New Zealand hockey team. Press Archive

Sprinting is a little easier for Manning now. The Wellington watersider played the final quarter of the Olympic final against in Montreal with a broken kneecap, but is moving better after a double knee replacement "two or three years ago".

Manning, who now lives in Kaitaia, was struck by a flying shot, "couldn't put any weight on my left leg", but played on "through sheer adrenalin" until the last whistle.

"At the time they didn't know how bad my injury was and nor did I until the next day," Manning said. He joined the celebrations at a Montreal bar, but limped quietly home "after a few drinks".  By the time his team-mates "came back at 5 in the morning" his knee had swelled massively.

Before he got on the plane Manning got plastered - though not in the manner many Olympic gold medallists do. He had surgery in Wellington Hospital two days after arriving home. "I had the wire taken out about three years ago  "both knees were done at once".

The keeper, who had a wife and children, spent "13 weeks off work" in 1976, struggling on a $50 sickness benefit. The New Zealand Olympic Committee stumped up some financial assistance, although it "never met my earnings down at the wharf".

Montreal marked the end of Manning's New Zealand career. He played "out on the field" as a striker at club level for Karori for a couple of seasons before devoting himself to family life.

Tony Ineson, the New Zealand captain in 1976, scored the winning goal from a move perfected at practice in Hagley Park with Canterbury cobbers John Christensen and Barry Maister.

Ineson said he's not often asked about the goal or the gold medal these days, but people still "recognise the name and ask, 'were you one of the hockey players?'. I guess that sort of recognition comes from winning a gold medal.

"It's a bit of history, you just move on from it, but it's nice that people acknowledge it."

Ineson said the gold medal was the result of "hundreds of training sessions" and games "going back many years". "Some of the guys were at Mexico [in 1968] and it goes back further that, to the Indians coming here in the 50s and impressing Cyril Walter, who coached a lot of these guys."

The 1976 squad were more than a champion hockey team. Many became leading hockey coaches. Ramesh Patel, the youngest squad member, was a long-serving, innovative New Zealand Hockey chief executive. Brothers Barry and Selwyn Maister went on to big things beyond hockey. Barry is now an International Olympic Committee member after years as New Zealand Olympic Committee secretary-general, while Selwyn served as CEO at Sport Canterbury.

Christensen, who coached countless Canterbury teams, said putting something back came naturally. "We came from an era where volunteers and gave their time to their sport. The coaches we had, like Ross or Cyril Walter, weren't paid. A lot of people put a lot of time into hockey. We came from that volunteer ethic were you put stuff back in."

Selwyn Maister said the launch of the new hockey book had led to "quite an amazing" level of interest. "In some ways, it seems a long time ago, but when you meet up with the guys it's like it was yesterday."

Former Canterbury player Alan Chesney is flying home to Christchurch for the reunion from his new base in South Africa.

Coach Gillespie will miss "personable" team manager Tony Palmer and trainer Brian Maunsell. "I'm the only one of the management team left." But he's delighted to see his players again and said there was no "North Island-South Island divide". "Everyone gets on well."

Maister said the gang hadn't been together since Ackerley's funeral five years ago. "It's like the old days again, we're just a bit greyer and maybe a bit slower".

Stuff


---

Tony Ineson's golden goal as hockey hits Olympic Games' heady heights



Tony Ineson (third from left) captain and goal scorer of New Zealand's 1976 Olympic Games hockey team, with John Christensen, Selwyn Maister coach Ross Gillespie and goalkeeper Trevor Manning. Stacy Squires

Canterbury's Tony Ineson first played hockey at Redcliffs Primary School, a hockey hotbed, which also produced Alan Chesney and John Christensen for New Zealand's champion 1976 Olympic Games squad. This edited extract from writer Suzanne McFadden's new book, Striking Gold - New Zealand hockey's remarkable victory at the 1976 Olympics - depicts how Ineson's gold medal winning goal in Montreal was the product of lunchtime practice sessions in Christchurch's Hagley Park.

Tony Ineson was known to all his hockey mates as Arnold, the name given to him by his bother, Dave, a handy hockey player but a keener golfer. "I was often swinging the stick around my shoulders, or somebody else's head," so Dave called him Arnold - after golfing legend Arnold Palmer.

In 1973, Arnold made the New Zealand men's team for the first time, joining his eldest brother Chris, who'd played at the Munich Olympics. Together they travelled to Europe in what would be Chris' last international tour of duty. It was a poignant trip for the brothers, returning to their parent's homeland for two tests against England before the World Cup in Amsterdam. "Our father would have loved to have seen two of his sons playing in the New Zealand team alongside each other," Tony says. "But he died the year before."

The younger Ineson made an inauspicious start to his New Zealand career, earning his first cap on a warm afternoon in London. Although amongst the fittest players in the side, he seriously misread the pace of the game. "I had these high expectations of myself, and I was running further than I needed to, so pretty soon I was absolutely physically knackered. I could hear Selwyn [Maister], who was captain, yelling 'Get bloody cracking, get back there.' But I was stuffed - I just couldn't."

He quickly came to grips with the pace of the game at this level and in fact thrived on the challenge, the speed and the tactics of international hockey. He was constantly looking to improve his game, even during the course of a match.

"If I missed a trap it flashed through my mind what went wrong and I mean flashed - I didn't dwell on it. The angle of the stick, why I didn't hit the ball correctly ... I'd try to sum it up quickly and correct it immediately. But I always took the attitude that I've never played for Queen, or country, or my family or whoever - I played for myself, first and foremost. I didn't go running around the hills or slog it out in the university gym for anyone other than myself."

His attitude, he confesses, was "quite selfish", highlighting the fact he was still living at home with his mother in Redcliffs until he was 27.

His reckoning was that he could do a much better job concentrating on his hockey if he didn't have to worry about such laborious tasks as cooking, cleaning or laundry. His mum, Ruth, was in her early nineties when she survived the 2011 Christchurch earthquake.

Mum's dinners and ironing obviously paid off. By 1975 Ineson was chosen by Ross Gillespie to captain the New Zealand side at the World Cup in Kuala Lumpur. He never found the captaincy an onerous role when surrounded by good players. "We had a very experienced team by then, and they just got on with the job. Occasionally I had to give them a bit of a rark-up, but that was only if I didn't think they were making a worthwhile contribution. I would always say, 'Trap it, Parkie [to Arthur Parkin] before the ball got to him'."

"But I didn't - and still don't - tolerate slackness. No matter what team you're playing for, you owe it to your team-mates to put a decent sort of effort in."

Ineson was given another job with colossal responsibility - No. 1 penalty-corner striker. While short corners had been a crucial attacking strategy since introduced to the game 70 years earlier, they took on a while new magnitude as a scoring weapon on artificial turf. It was before the days of the potent drag flick; it was still illegal to lift the ball above the goal's backboard.

"Yeah, that always amused me. I thought Greg [Dayman] was very good, and Alan Mac [McIntyre] could hit a ball too. But it wasn't just about hitting it - it was about direction and timing. I spent a helluva lot of time practising. I spent a lot of time hitting them, over and over."

It  was virtually a daily ritual - weekday lunchtimes at Hagley Park with John Christensen and Barry Maister on the grass fields at Hospital Corner. There were no variations to the drill - JC hit the ball out, BJ [Maister] hand-stopped it and Arnold hit it in.

Every morning at five, Ineson sat on the edge of his bed and did weights to strengthen his right wrist - rolling a weight up and down a hockey stick. He went to a garage gym in Worcester St run by Art Pickering, a well-known freestyle wrestler who'd officiated at the Munich Olympics and was ahead of his time as a weight-training coach. Ineson was introduced to the gym by his brother-in-law Peter Lester, who became a world champion sailor, two-time New Zealand Yachtsman of the Year and three-time America's Cup tactician.

On other days Ineson ran with Christensen around Sumner, over the hills and along the beach, before heading to work as a production manager for clothing manufacturer Lane Walker Rudkin. "We were so fortunate to have such a great environment to train in."

Rain or shine, Ineson also headed to his local Barnett Park five days a week - and often Saturday mornings before a game - to practise on his own, each sessions hitting another 150 shots into the open goal.

"I'd be down there in winter with 20 leather balls. If I missed the goal there was no-one to go after it so I'd chase the ball, sprinting there and sprinting back. I'd naturally miss a few shots, because there was no point in hitting the ball at the middle of the goal - you were never going to score if a goalie was there - so I'd aim for the [goal] corners. I don't think I was the hardest hitter, certainly not on an international scale, but I practised and practised my angles."

And, as the saying goes, practice makes perfect.

With 28 minutes left on the clock [in the 1976 Olympic Games final against Australia], Christensen again placed the ball on the back line. Twice he turned his head to see if Barry Maister - wearing the black glove he kept concealed in his shorts - and Ineson - a couple of steps back from the circle edge - were read. They'd practised the Hospital Corner sequence tens of thousands of times, but this one needed to be absolutely textbook - New Zealand had already squandered too many chances in this final.

"We'd had a few days during the tournament where it wasn't going as well as others," Maister recalls. "But we kept at it. When I think of the number of times we went through that drill, jut the three of us ... but this one was perfectly executed."

As Christensen hit the ball with speed, Maister took three short steps into the circle in a crouch and dropped his left hand to the turf, stopping the ball dead. Their tactic was to give Ineson a metre and a half of space so he could strike the ball while striding towards it.

"JC's hit-out was immaculate. Arnold's strike went exactly where we wanted it to go. The moment was just so perfect, I've actually dreamed about it."

The ball left Ineson's stick and rose just centimetres off the turf. It shot past Australian speedster Terry Walsh, who'd charged straight at him, skimming over the outstretched right kicker of [goalkeeper Bob] Proctor and slamming into the backboard.

The umpire's long shrill whistle to signal "goal" was almost simultaneous with the smack-bang of leather bullet on wooden board.

Before the ball had even ricocheted back out, the New Zealanders on the field threw their arms aloft in synchronisation. In the stands fans screamed and jumped around, wildly waving their black and white banners: "New Zealand"; "Go Kiwi".

Ineson didn't see it through the same emotional goggles as Maister. To his way of thinking it was just another penalty corner, but this one had gone in. "But that was still bloody great," he admits.

He thumped Maister on the back as he ran back towards the halfway line, and took pats of congratulations from Alan Chesney and Greg Dayman. But he wasn't fool enough to think this was a time for celebration.

"Yeah, there was elation, sure. But it was still early, far too early. Even if it had ben a minute before full time it would still have been too early to celebrate. My initial reaction was to stick my arms up in the air like my team-mates did, but 20 seconds later my mind had switched right off it. You can't dwell on scoring a bloody goal when you've still got the best part of half an hour to go in an Olympic final."

On the sideline [coach Ross] Gillespie's frustration had suddenly transformed into euphoria but then, just as quickly, into dread. "I was sitting there thinking it was too early to be leading 1-0. The next 28 minutes were the longest of my life."

Striking Gold - New Zealand hockey's remarkable victory at the 1976 Olympics- is written by Suzanne McFadden and is published by Mary Egan Publishing.

Stuff


---

Hockey NZ signs new deal with Just Hockey



Photo: www.photosport.nz

Hockey New Zealand is pleased to announce the re-signing of Just Hockey NZ as a long term partner.

"Hockey NZ and Just Hockey have had a partnership that goes back over 25 years.  We are exceptionally proud that we can renew this relationship under a further long term agreement," Hockey NZ Acting Chief Executive Officer Ian Francis said.

"Just Hockey is New Zealand's premier hockey specialist retailer and provides a superb service to the hockey community."

Just Hockey NZ's CEO, Philip Bradley, said;

"The agreement between Just Hockey and Hockey NZ strengthens and grows the linkages between the two organisations. It also deepens the relationship that Just Hockey has with the wider hockey family.

"We are excited about the increased scope of the arrangement and especially the opportunity to work with Hockey NZ to build a full Black Sticks merchandise range."

The agreement exclusively appoints Just Hockey NZ as Hockey NZ's official retail and merchandise partner for a term of three years.

Hockey New Zealand Media release