All the news for Monday 17 January 2022

EuroHockey Indoor Championship II 2022 (M) - Final day
Paredes, Portugal

16 Jan 2022 08:15     POL v UKR (Pool A)     2 - 3  
16 Jan 2022 09:30     TUR v ESP (Pool A)     1 - 6  
16 Jan 2022 10:45     CRO v SVK (Pool A)     12 - 6    
16 Jan 2022 12:00     POL v POR (Pool A)     3 - 3     
16 Jan 2022 13:15     TUR v UKR (Pool A)     6 - 6    
16 Jan 2022 14:30     SVK v ESP (Pool A)     1 - 8   
16 Jan 2022 15:45     POR v CRO (Pool A)     3 - 8

Pool standings
| Rank | Team | Played | Wins | Draws | Losses | Goals For | Goals Against | Goal Difference | Points |
| --- | --- | --- | --- | --- | --- | --- | --- | --- | --- |
| 1 | Spain | 6 | 4 | 1 | 1 | 31 | 14 | 17 | 13 |
| 2 | Poland | 6 | 4 | 1 | 1 | 28 | 18 | 10 | 13 |
| 3 | Croatia | 6 | 4 | 0 | 2 | 49 | 33 | 16 | 12 |
| 4 | Ukraine | 6 | 3 | 2 | 1 | 26 | 26 | 0 | 11 |
| 5 | Portugal | 6 | 1 | 2 | 3 | 20 | 28 | -8 | 5 |
| 6 | Turkey | 6 | 0 | 3 | 3 | 24 | 33 | -9 | 3 |
| 7 | Slovakia | 6 | 0 | 1 | 5 | 20 | 46 | -26 | 1 |
---

2022 Africa Cup of Nations - 17 January
Accra, Ghana

All times GMT

Men

17 Jan 2022 16:00     GHA v UGA (Pool B)    
17 Jan 2022 18:00     EGY v NGR (Pool B)    
17 Jan 2022 20:00     RSA v NAM (Pool A)    

Women

17 Jan 2022 07:00     NAM v UGA (Pool A)    
17 Jan 2022 09:00     KEN v ZAM (Pool B)    
17 Jan 2022 11:00     RSA v ZIM (Pool A)
17 Jan 2022 13:00     GHA v NGR (Pool B)    

Live streaming and full game replay on the Watch Hockey App (May be Geo blocked if there is TV coverage)

FIH Match Centre


---

South Africa aim to continue domination of hockey's Africa Cup of Nations in Accra

By Patrick Burke



South Africa's men's hockey team are ranked 14th in the world by the FIH with the women's team placed 16th ©Getty Images

South Africa are set to begin the defence of their men's and women's Africa Cup of Nations hockey titles tomorrow, with both tournaments being held at the Theodosia Okoh Hockey Stadium in Accra.


---

Santiago offers a bright start to the 2022 hockey calendar

Sarah Juggins, for PAHF




The Men's and Women's Pan American Cups are taking place in Santiago, Chile from 19-30 January. There is an added excitement to the contest this year after the enforced international break experienced by many of the teams due to the travel restrictions imposed due to the pandemic.


---

ACW: Amazing longevity of these Indian women's hockey players

K. ARUMUGAM




Active life span of hockey players in the synthetic turf era is increasingly coming down. However, some players with their commitment and eye on fitness defy the norm. In Indian women's hockey sphere, on the context of the coming Asia Cup, about 10 percent of players who figured  in this genre, catches our attention.


---

GB's Women Unable To Travel To Spain For Training Camp




As a result of some positive Covid cases among the player and staff group, the GB women's squad will unfortunately not be able to travel to Spain for their planned training camp.


---

India vs Germany Tokyo 2020 bronze medal playoff voted third-best hockey match of 2021

India came from behind to win the thrilling match 5-4 and bagged their first Olympic hockey medal since 1980.

By Ali Asgar Nalwala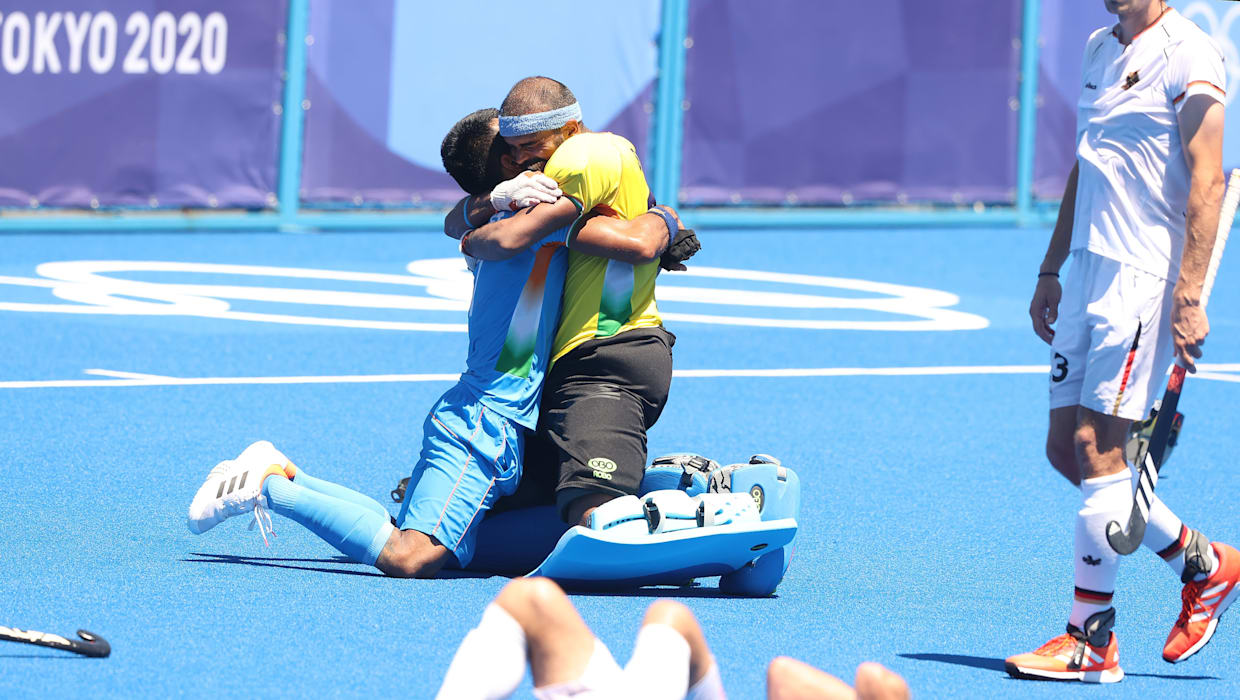 Picture by Getty Images

The Indian men's hockey team's historic 5-4 victory against Germany to win the bronze medal at Tokyo 2020 Olympics was voted as the third-best match of 2021 by hockey fans.


---

Scotland U21 men's and women's teams lose to Durham University




Scotland's U21 men's squad lost 2-1 to Durham University while Scotland's U21 women's squad were beaten 4-0 in challenge matches at Peffermill.


---

Super 6s Finals Day Qualifiers Confirmed As Buckingham And Surbiton Keep Title Defences Alive

Repton secured their place at Super 6s Finals Day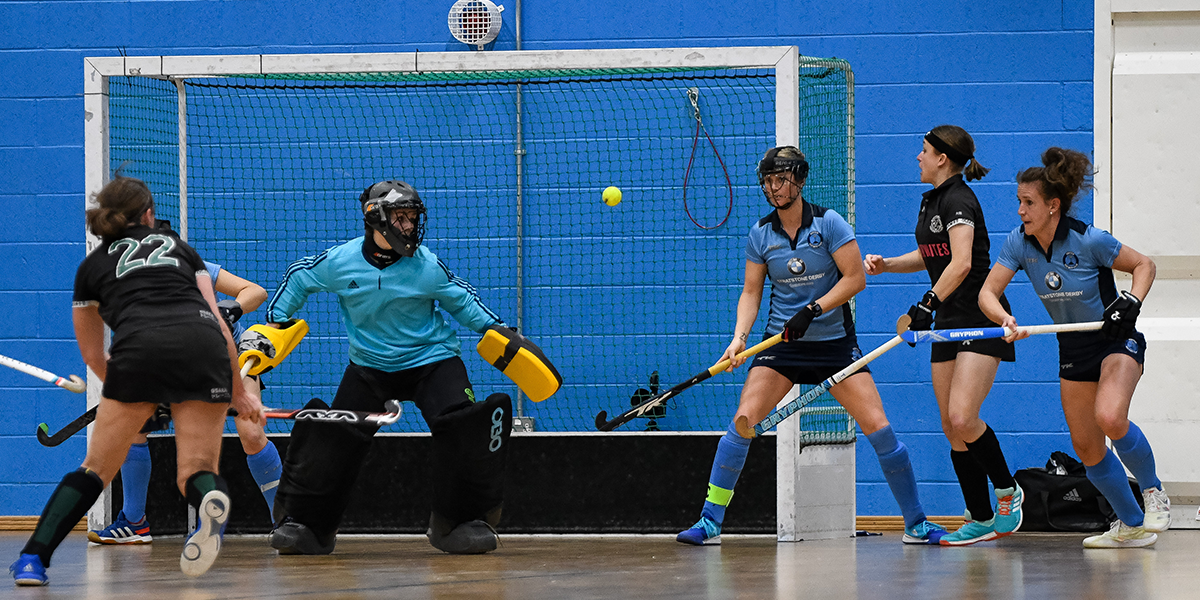 Photo credit: Graeme Wilcockson

Another enthralling day of wall-to-wall Super 6 Championship action saw the top four teams from the men's and women's Premier Divisions confirm their place at Finals Day.


---

Leinster land U-20 intepro crown as U-18 and 16 competitions hit high notes




Leinster took the Under-21 interprovincial title with a 5-2 victory over Connacht at Grange Road following a cracking contest with all the goals coming in a wild second half.


---

HockAdemy back in the game

By Jugjet Singh



Participants at the Under-13 hockey carnival organised by HockAdemy on Saturday.

Private hockey clubs in Malaysia are slowly emerging from the shadow of Covid-19, and HockAdemy are one of them.